Emarat Transforms Connectivity Experiences with Aruba's WAN Edge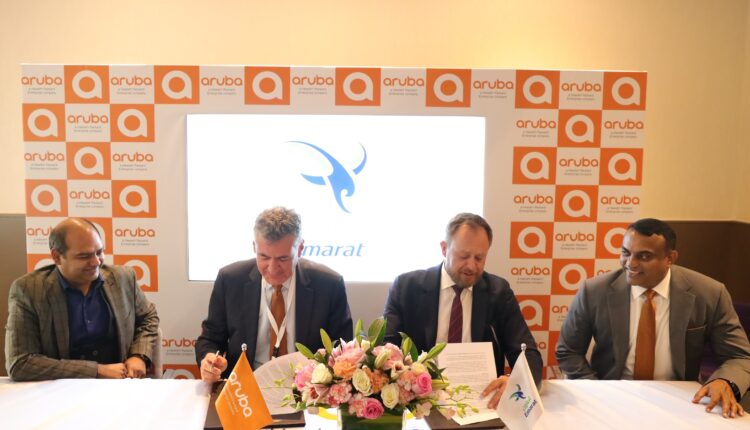 Aruba, a Hewlett Packard Enterprise company, has announced that UAE fuel service-station operator Emarat is set to optimise its wireless, wired, and WAN infrastructure with Aruba technology and introduce automated, cloud-native Edge computing for an all-round enhanced user experience.
Emarat has signed an agreement to provide superior indoor and outdoor Wi-Fi coverage as part of its digital transformation initiatives. Aruba's solutions will bring seamless connectivity and simplified operations through best-of-breed technology.
Emarat, which operates in Dubai and the Northern Emirates, will adopt Aruba's SD-Branch solution. SD-Branch brings together best-in-class, software-defined networking infrastructure and unified management capabilities such as assurance, orchestration, and security, to optimise performance across wireless, wired, and WAN architectures and minimize operational costs.
Additionally, Emarat will leverage the power of Aruba's ESP (Edge Services Platform), the industry's first cloud-native solution for automating, unifying, and securing the Edge, all driven by advanced AI that proactively addresses network issues before they lead to business impact. Emarat will also deploy access switches, indoor and outdoor Wi-Fi 6 access points, branch gateways, and Aruba's security platform, all managed through a single console via Aruba Central.
Aruba partner Mideast Data Systems will deploy the solution across facilities. Through a single centralized management console, Emarat will be able to effortlessly oversee a high-performance Wi-Fi 6 network that is ATEX-compliant for hazardous environments. Advanced AI will monitor the health and performance of the infrastructure. Software-defined branch connectivity will transform LTE-based connection experiences, allowing secured access for guests, comprehensive visibility, granular control, and automated policy enforcement. The solution will seamlessly integrate with various initiatives of Emarat in the near future.
Aruba said it is proud to be a part of Emarat's digital transformation journey by delivering best-in-class, multi-purpose solutions that fulfill the expectations of the modern customer – always-on, responsive, low-latency connectivity that supports a peerless front-end experience.