Etisalat presents '5G-a world without limits' at Gitex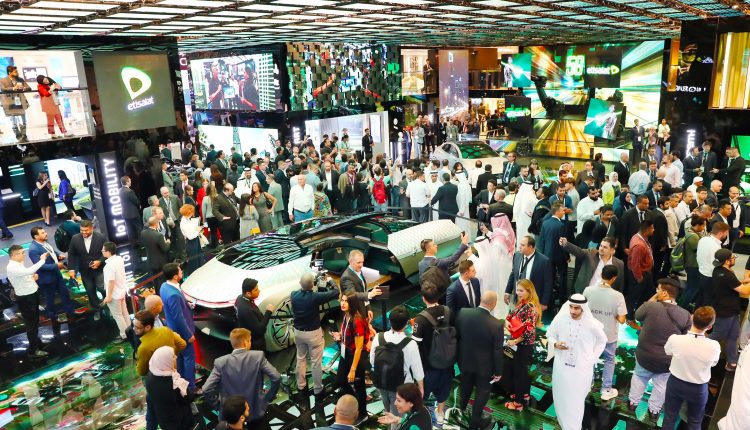 Etisalat is welcoming visitors to GITEX Technology Week with its advanced solutions focusing on its main theme '5G-A World without limits'  highlighting the significant role of technologies like AI, Robotics, VR and AR across verticals.
The theme is aligned with Etisalat's vision 'Driving the digital future to empower societies'  by presenting solutions for the first time globally on the stand.
Dr Ahmed Bin Ali, Group Senior Vice President, Corporate Communications, Etisalat said: "Etisalat's presence at GITEX this year is special as the 5G revolution is here bringing in the next wave of digital transformation and innovation. Visitors will be able to experience 5G and future technologies that are going to intensify and disrupt the way we live and work falling in line with our strategy and Etisalat's theme '5G A World without limits."
In 5G powered showcases, there is the 5G connected ambulance demonstrating how the technology can help emergency services, unique consumer experience with 5G cloud gaming and an immersive futuristic remote driving experience as an F1 racer with VR over 5G showing the capabilities of the network's low latency and high-speed throughput.
AI and robotics make a major presence with demos in mobility, retail, healthcare, smart living and entertainment.
Italdesign, the makers of the first flying car from last year at GITEX brings a unique sharing service for wheelchair users. The 'Wheem-I' is making its presence for the first time globally,  a semi-autonomous electric vehicle making traveling within the city easier for people with a lightweight manual wheelchair.
Etisalat also brings advanced robotic technologies to the stand with humanoid and social robots across the stand. There is 'Furhat' the world's most advanced social robot who makes a presence this year communicating just like humans and maintaining eye-contact, considered to be a game-changer in the world of robotics. Humanoid robots Selma & Owen based on the Mesmer system is a combination of robotics and animations software to create lifelike humanoid characters.
In retail, robotics and AI technologies provide visitors an intelligent shopping experience. Demonstrations include advanced payments with an NFC implant in the hand, an AI-powered autonomous checkout, and analytics including assisted shopping.