EuroTech ME announces Middle East team expansion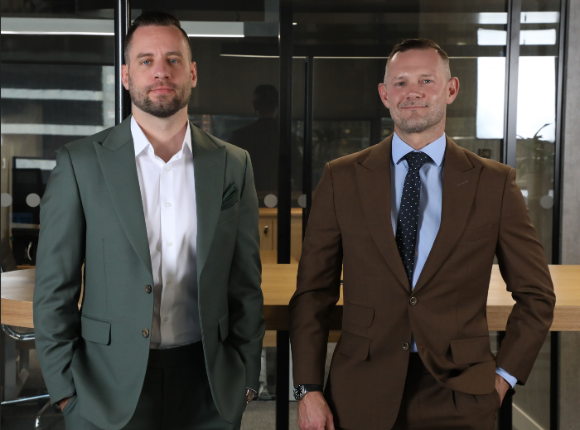 EuroTech ME has announced the expansion of its team following a highly successful year, bolstering its ambitious agenda for 2024. In addition to its expansion, EuroTech ME's leadership team aims to recruit and nurture young professionals for internal growth within the organisation. Currently split between offices in the United Arab Emirates (Dubai) and Saudi Arabia (Riyadh), the team comprises skilled individuals across fields including engineering, sales, information technology, marketing, and more.
The announcement aligns with the various strategic initiatives of the local government of the United Arab Emirates (UAE) such as those by the Ministry of Industry and Advanced Technology (MoIAT) or the Ministry of Human Resources and Emiratisation (MoHRE). These initiatives aim to enhance opportunities for young professionals, and reinforce the contribution of local talent within the private sector. Besides the UAE, EuroTech ME is also aligning with other regional governments, such as Saudi, to actively recruit the next generation of talented professionals.
"We have maintained a presence in the region for 14 years and are witnessing a phase of continuous growth. This year alone, we have expanded our team by 45%, grown our business by over 100% compared to 2022, and have exciting projects planned for 2024. We are proud to be able to expand our team, and recruit local talent. Personally, I am deeply committed to nurturing the next generation, whether through EuroTech ME, where we offer relevant and comprehensive trainings for our employees' growth within our company, or the start-ups I invest in, enabling me to collaborate closely with entrepreneurs", said Michael Andersen, Founder & CEO at EuroTech ME.
Since 2009, EuroTech has successfully delivered a number of projects for well-known brands in the UAE and a number of government entities in Saudi. Specializing in creating cutting-edge technology solutions that empower businesses to thrive in the digital age, EuroTech ME uses state-of-the-art audiovisual systems, robust IT infrastructure, and turns workspaces into modern, efficient, and collaborative environments. Moreover, EuroTech ME also specialises in offering structured cabling, audiovisual integration, and IT support services, emphasizing superior quality, thereby distinguishing itself by delivering seamless and inventive solutions to its clients.
More information on EuroTech ME activities and various projects here: https://www.eurotechme.com/