Exclusive Networks and Checkmarx to Host Virtual DevOps Panel
The thought-leadership virtual panel aims to showcase best practices in DevOps automation across the region.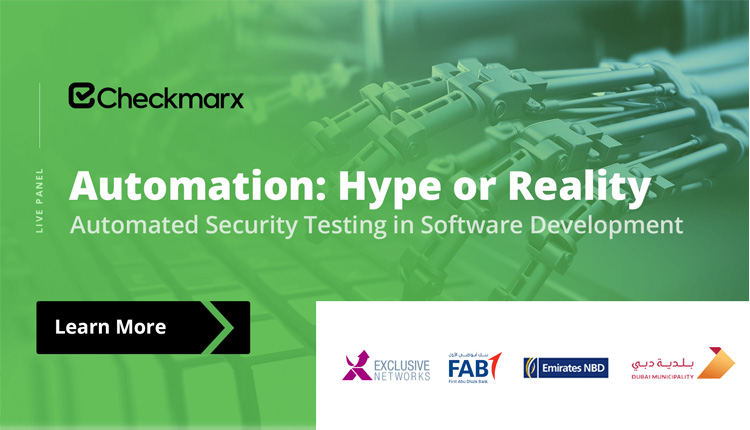 Exclusive Networks and Checkmarx, the leading provider of software security for DevOps, have announced an upcoming virtual DevOps panel in the Middle East, scheduled to take place on Tuesday, 27th October.
One of the goals of DevSecOps is to build security testing into an organisation's development process. There are many various tools and solutions that can be used to achieve and automate security testing across the development life cycle.
The virtual panel will discuss the value of DevOps automation, why it's an essential component of any true DevSecOps program, and best practices for bringing automated security into CI/CD pipelines. Additional topics include emerging trends in software security – ranging from infrastructure as code to serverless architecture – and today's most innovative DevOps tools.
In addition to Bhawani Singh, Principal Solution Architect at Checkmarx, and Zaman Khan, KAS Channel Manager at Exclusive Networks, the online panel brings together speakers from leading organisations in the UAE including:
Natarajan KV, AVP, Cybersecurity, First Abu Dhabi Bank;
Subhash Chandra, Senior DevSecOps Engineer, Emirates NBD Bank
Afsar Pasha Peeran, Senior Information Security Specialist, Dubai Municipality
Grant Taylor, General Manager at Exclusive Networks KSA, said, "We are always looking for innovative ways to promote the virtues of our partners. This forum provides an excellent opportunity to delve deeper into the opportunities automated DevOps provides organisations."
Shabir Bhat, Regional Director Sales, Middle East, Checkmarx, said, "The virtual event brings a unique opportunity to see how an agile digital transformation can be achieved with DevSecOps and how to keep the team flexible and prioritising swiftly when required."
The thought-leadership panel will be held in English and will be available on-demand for those that sign up before the event.
Click here to register now.