GISEC Global 2022 To Explore New Solutions for the Evolving Threat Landscape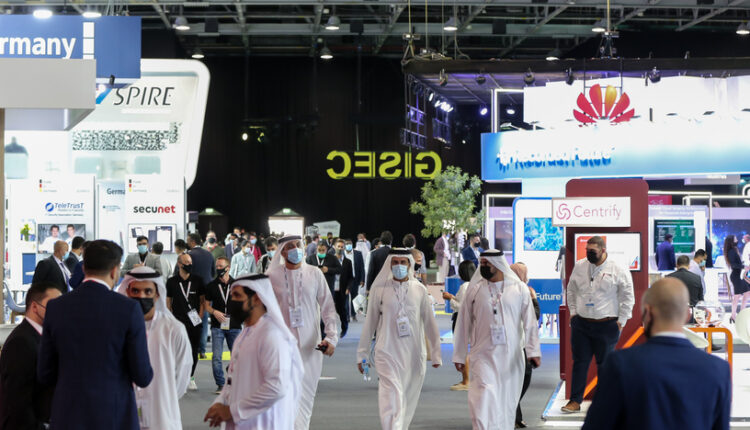 GISEC, the most connected and influential cybersecurity exhibition and conference in the Middle East and Africa (MEA), is poised to re-energise public-private sector collaboration as nations and companies explore disruptive new solutions to tackle growing global cybersecurity challenges following the Covid-19 pandemic.
Organised in-partnership with the UAE's most influential cyber entities to curate and prioritise regional cybersecurity agendas, including the UAE Cybersecurity Council, Dubai Electronic Security Center, the Telecommunications & Digital Government Regulatory Authority and Dubai Police, the meeting point for the cybersecurity ecosystem will unite the industry's leading brands and minds during three days of unparalleled conference sessions, keynotes, partner seminars, interactive sessions, sponsor briefings and more.
GISEC 2022 – which takes place from 21st–23rd March at Dubai World Trade Centre (DWTC) – will host over 270 exhibiting brands and bring together over 10,000 information security, technology professionals, business leaders and changemakers from over 70 countries.
With numerous national pavilions set to showcase best-in-class solutions from a host of the globe's major cybersecurity solution providers, GISEC 2022 will deep-dive into the most pressing cybersecurity challenges affecting enterprises and governments in the post-pandemic era. Some of the international powerhouse brands exhibiting or sponsoring at GISEC for the first time include Amazon Web Services (AWS), Cisco Security, Honeywell and Checkpoint, while cybersecurity heavyweights Microsoft, Huawei and Spire Solutions will also be participating.
GISEC brings ethical hacking to the fore
The latest edition of GISEC will focus on ethical hacking through a number of interactive onsite features and activations taking place throughout the three days. One of the highlight activations comes in the form of the largest live Bug Bounty hunt ever to take place in the UAE.
In support of the UAE Cyber Security Council National Bug Bounty Program, 100 ethical hackers are flying in to take part in the GISEC Bug Bounty programme, where they will be tasked to hack, identify, and fix certain software flaws in a number of different scenarios and mainframes – including electric cars, mobile phones and drones.
Changing Landscape
With the MEA cybersecurity market expected to reach $2.89 billion by 2026 at a CAGR of 7.92% over the next four years, according to Mordor Intelligence, GISEC 2022 will see the world's leading cybersecurity providers showcase their latest products, solutions, innovations in the fields of cloud security, ransomware exploring collaborative business opportunities at the event.
"We live in a fast-growing intelligent era where connectivity is no longer a luxury but a necessity. In the UAE, technologies like cloud, AI, IoT, and 5G are powering our personal and professional lives, and this can lead to the increase in cybersecurity risks.  As digital transformation specialists with a 30-year solid track record in cybersecurity, we at Huawei are committed to share our expertise and capabilities to help organisations and nations secure cyberspace while building together an open and collaborative cyber norms. At GISEC Global 2022, Huawei is looking forward to engaging in industry dialogue around the cyber threats impacting the UAE and wider region while showcasing our latest solutions that are designed with security and privacy by design," said Jiawei Liu, CEO of Huawei UAE.
"When you have comprehensive security, you have the freedom to grow your enterprise to match your vision. Comprehensive security is not only coverage, but also best-in-breed protection, built-in intelligence, and simplified management," said Mohammed Arif, Director, Modern Work and Security, Microsoft UAE. "At GISEC 2022, we are showcasing new advances to help you strengthen visibility and control across multiple cloud providers, workloads, devices, and digital identities—all from a centralised management view. These offerings are designed to secure the foundations of hybrid work and digital transformation. Because there is no digital transformation without security transformation."