Global University GameDev League partners with NVIDIA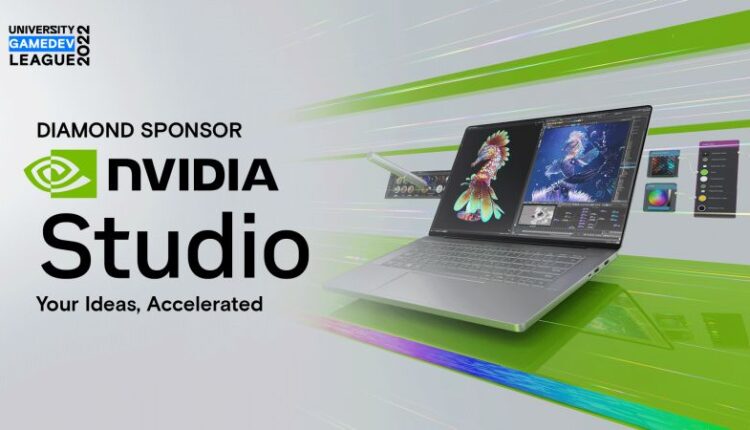 The University GameDev League, a global game development competition for universities organised by Nine66, today announced that it has partnered with NVIDIA to boost the global quest to find the top student game developers and designers of tomorrow. In August, the grand final will see the top two teams battle it out in Riyadh on the latest NVIDIA-powered hardware. Launched in March 2023, The GameDev League competition is a global hunt to identify the best in game design talent. It gives students a unique opportunity to showcase their skills against hundreds of other aspiring game developers worldwide.
A five-month-long competition, the University GameDev League has gathered over 250 participants from 35 universities and across 16 countries to compete in a series of game development challenges. Each month, teams received a task from sponsors based on a theme – from designing an experience using only one screen to developing a game that utilises blockchain.
With NVIDIA as a diamond sponsor, the University GameDev League gives students a unique opportunity to showcase their talents, collaborate with others, network, and receive mentorships from global game experts. The current demand for skilled developers in the global games industry means events like the University GameDev League empower students to develop their skills and build a pipeline of future talent.
Through partnering with NVIDIA, the top two teams will be flown on an all-expenses paid trip to Riyadh, where they will compete for the top prize using the latest game development technology. Using NVIDIA Studio laptops powered by GeForce RTX GPUs, the finalists will have a fast and reliable platform to fine-tune their creative work, with RTX and AI acceleration in over 100 top innovative apps and game engines. This hardware brings a quantum leap in performance with AI-powered DLSS 3 and enables lifelike virtual worlds with full ray tracing. NVIDIA Omniverse, part of the Studio suite of software, offers all participants support to collaborate through simultaneous inputs to create breathtaking, interactive, and immersive worlds with advanced physics and materials.
The finale will be held during Gamers8, an eight-week esports tournament and gaming festival from July to September. Last year's event attracted over 1.5 million visitors, with similar numbers expected this year.
Christian Atack, VP Business Development & Partnerships at Nine66, says: "Our University GameDev League encourages talent in games development. We can demonstrate the importance of fostering talent at a junior level by allowing students to showcase their creativity and game design skills. Our collaboration with NVIDIA has further enhanced this goal. By utilising the industry-leading NVIDIA Studio platform and gaming technologies, we can build a strong game development ecosystem together."
Chantelle Tavid, Head of Marketing, NVIDIA MENAT, says: "Supporting initiatives like the University GameDev League, which come from an exciting growth region for games and have global reach, is one of many ways we can help foster growth in the community. We are committed to helping the next generation of game developers realise their full potential when empowered by GeForce RTX GPUs, and we see the University GameDev League as a great o