Huawei selected by EGS to build digital command and control centre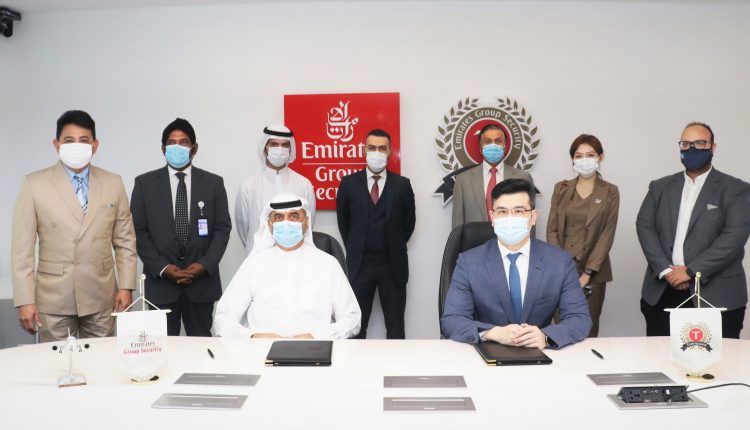 Huawei has signed a strategic Memorandum of Understanding (MoU) with Emirates Group Security (EGS) to build a digitally-driven Command and Control Centre, incorporating cutting-edge technologies and video cloud solutions to amplify its surveillance and security capabilities, said the company.
EGS, a multi-faceted organisation part of the Emirates Group, is the industry leader in aviation security and is solely responsible for handling the security services and implementation across the entire Group. Emirates Group Security has been a leader in its application of cutting-edge technologies and has been continuously improving systems to improve the industry's response to different safety and security issues.
Huawei's partnership with EGS will enhance its existing infrastructure by extending EGS's Solution Architecture and Design, ensuring that the Video Surveillance Solution and Command and Control Centre platform will form a reliable security model in the UAE aviation sector.
The collaboration between the companies will also promote an exchange program that covers security, technology, training, education, and other relevant topics. The exchange program will mutually focus and aim to heighten security talent development and foster innovation.
Dr. Abdulla Al-Hashimi, Chief of Group Security said, "Our partnership with Huawei on multiple projects over the years has strengthened our relationship, making them the ideal choice for elevating our security systems with next-generation technology solutions. Our shared principles, way-of-thinking, and thirst for innovation will not only support the UAE but also the global aviation industry."
He added, "We are confident that our technological advances with Huawei will set a prime example anchored on excellence and exemplify a new and improved method-of-working. The state-of-the-art system is a tremendous milestone for both our organisations and in the digital and aviation security industries."
EGS's and Huawei's shared values of striving for business excellence and continual improvement in every aspect of security operations led to the joint-venture. The holistic approach in the advancement of video cloud solutions and enhanced surveillance systems will strengthen security screening and equip the staff to operate at a higher level of precision.
Jiawei Liu, CEO of Huawei UAE, said, "Emirates Group Security has been a long-term partner for Huawei, and we are very pleased to have been selected to expand our collaboration with them. Smart technology contributes significantly to improving the efficacy and reliability of security efforts, with cloud-based systems providing an ideal platform for robust networks that provide all of the support, flexibility, and accessibility that EGS requires."
The two companies will also work together to represent the realm of general and aviation security technology during local and global events, such as GITEX, AVSEC Global Symposium, Huawei Global Connect, amongst other upcoming events