Huco Wins Dual Awards At VMworld 2019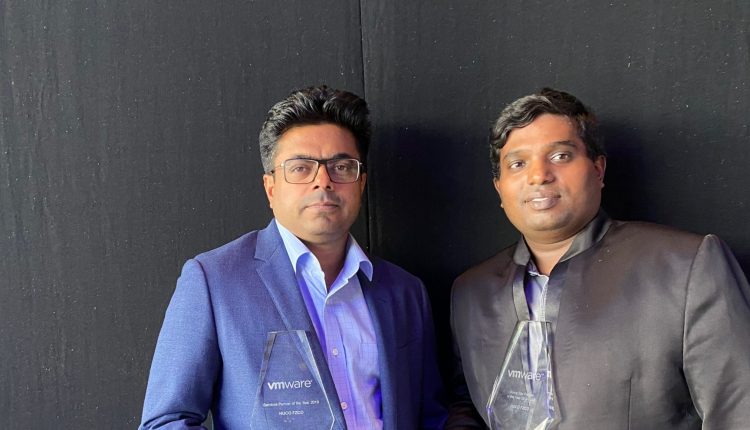 Huco, the regional player offering solutions and services in Hybrid Cloud, DevOps, DevSecOps, Cloud Native and Digital Workspace, has been awarded the VMware Services Partner of the Year for Middle East, Turkey and North Africa region for the second consecutive year along with the Rising Star Partner of the Year-UAE award. The awards highlight the company's partnership with VMWare and the company's continuous commitment in delivering world-class services and great customer experience.
"Receiving this recognition by VMware for the second consecutive year reinforces our belief and journey in delivering world class transformative projects for our customers," said Dilip Kalliyat, President of Huco.
He explained that Huco is investing for the future by developing a focused and highly certified team to partner with customers in embracing the benefits of cloud and modern elastic applications.
"We firmly believe that being the only partner in the region having all of the five Master Services competencies shows our leadership and commitment to be a trusted advisor to prepare customers for the road ahead," he added.
Huco is the only company that has all five Master Services competencies, in Southern Europe and the MENA region, and is among the three companies in the EMEA region. Currently, Huco has successfully completed 150 projects in private cloud, application modernisation, Software-Defined Data Centre, Software-Defined Networking, End User Computing and Mobility. Huco has a track record of being one of the best partners in METNA to EMEA in the SDDC portfolio and is aiming at becoming the no. 1 partner worldwide for cloud native application modernisation.
"Vsphere with project pacific wants to use Kubernetes as an abstraction layer for developers and with Tanzu wants to bridge data centre and cloud. Huco is working on creating Developer Ready Infrastructure with kubernetes and continuous delivery," said Sivagurunathan, CTO of Huco. "We also bring infrastructure as a code and automation across the client's software development life cycle. Huco is currently working with various clients on application modernization initiatives and recognition by VMware reinforces our Cloud native journey with our customers."