IIT Bombay and Washington University Invite Applications for Executive MBA Program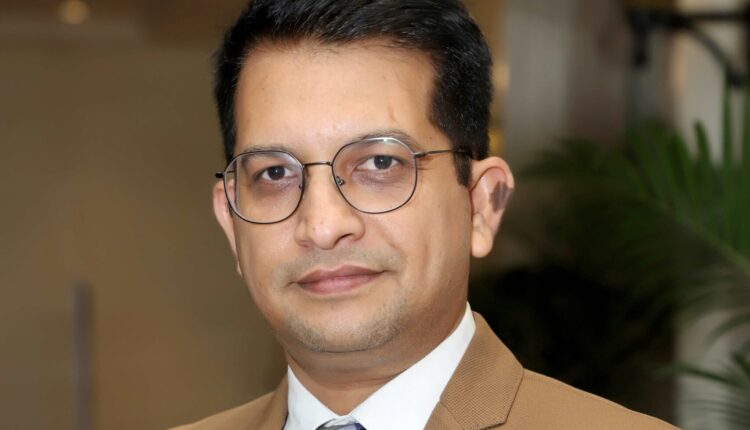 Indian Institute of Technology Bombay (IIT Bombay) and Washington University (WashU) in St. Louis (USA) announced admission to the 9th batch of their prestigious joint Executive MBA programme (EMBA). This exhaustive and immersive 18-month EMBA course, designed for tomorrow's leaders to harness the power of globalisation and digital transformation, will commence in January 2024 in Mumbai.
The joint venture EMBA programme brings together the technical education excellence of IIT Bombay and the business education excellence of Washington University in St. Louis. Combining decades of teaching experience, cross-cultural cooperation and thought leadership, these two universities aim to enhance and raise education standards and drive innovation in the dynamic world of business.
The EMBA is for a leadership role that prepares professionals to navigate from domain expertise to leadership roles and offers regional candidates the opportunity to broaden their professional skills, learn from world-class faculty and connect with professionals from different industry verticals. Organised at state-of-the-art classrooms and best-in-class accommodations at the IIT Bombay campus in Mumbai, the EMBA programme also includes one-on-one executive coaching tailored for career development. Participants from the UAE will enjoy a four-day break every month from their regular work schedule to study at IIT Bombay's campus, offering them a back-to-school experience. The programme runs from Thursday to Sunday for four consecutive days every month and consists of 17 residency teaching modules in Mumbai, India and three modules in Washington D.C. and St. Louis.
"The EMBA programme has already exceeded our expectations by creating a transformative learning experience for executives in India and the UAE. This joint venture not only reinforces IIT Bombay-WashU's commitment to excellence but also fosters an environment where knowledge and innovation thrive. The success of our graduates is a testament to the programme's efficacy, and its ability to prepare regional leaders for the challenges of tomorrow," says Gopal Shukla, CEO of the IIT Bombay – WashU joint venture.
"Many professionals from some of the most recognised and established UAE companies have been a part of our immersive EMBA training over the years and are now a part of our alumni network. These executives had a transformative learning experience in the course, which created chances for creativity and change in their organisations.  A leader in the twenty-first century needs to be able to handle the ebb and flow of innovation, disruption, and change, and we are pleased to see that our curriculum is preparing them to do so," he adds.
On completing the Executive MBA programme, graduates are well positioned to make a difference in their organisations and the business community at large. They will also join a diverse and influential global alumni network, which extends across industries and geographies and presents plentiful opportunities for collaboration, networking, and professional advancement. With alumni status and privileges from both universities, the programme plugs candidates into a global network of achievers and business leaders across the globe. The top 20% of the class joins the global Beta Gamma Sigma network.
The Head of Shailesh J. Mehta School of Management, Prof. S.V.D. Nageswara Rao explained, "The IIT Bombay-WashU EMBA programme embodies the spirit of collaboration and innovation. We are proud to be part of this unique partnership that fosters leadership excellence and equips professionals with the skills to drive meaningful change. We are excited to welcome the new batch of students and witness their growth as they embark on this transformative journey."
Prof. Anjan Thakor (Interim Dean – Olin Business School) added, "This programme will open doors and create many opportunities for students to transform organisations and make an impact on the world. As 21st-century leaders, these professionals must be prepared to meet and manage the tides of innovation, disruption and change that roil the world today. It is up to them to navigate this age of disruption with creativity and empathy. They will have to balance their decision making with data before them and the principles that guide them."
To learn more about the programme, visit https://iitb-wustl.org/executive-mba/ or connect with the programme advisor at +91 810810 5963 or admissions@iitb-wustl.org.