Juniper Networks spotlights Future of Networking Technology in UAE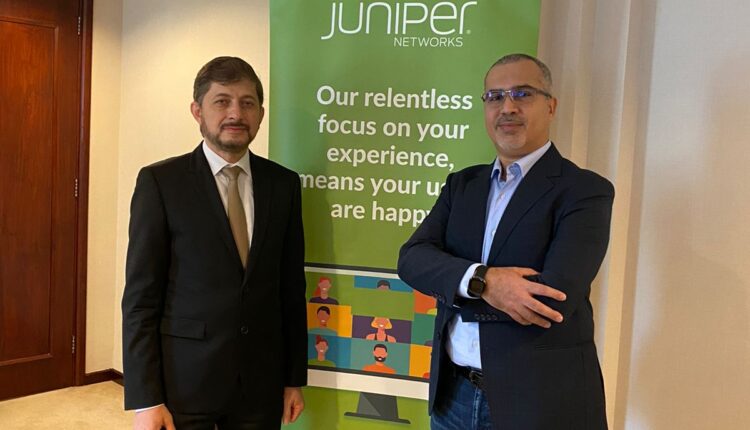 Juniper Networks today announced initial findings of an international research project that shows a highly positive mindset and attitude amongst IT decision makers and the workforce in the UAE towards networking technology's strategic influence in leading the experience-first digital economy.
The research, conducted by Vanson Bourne on Juniper's behalf, surveyed 650 IT decision makers and 1,200 office workers from mainstay sectors of the economy across eight countries, including the UAE. The IT decision maker respondents are directly involved in their organisation's digital strategy, technology investment plans and development. The research gauges the sentiment and perceptions of IT decision makers and the workforce in the UAE in the context of its Centennial Plan 2071 prioritising digitisation.
The findings provide insights into three themes: intelligent networking, security challenges and sustainability in networking.
Intelligent Network in building a resilient digital strategy:
Emphasising the strategic importance of an organisation's network in successful digital transformation is viewed as critically important/important by 93 percent of respondents in the UAE, while 87 percent highlighted their views on this are very likely/likely to change in the next two years. In terms of elements that drive investment in developing a network-driven digital strategy, 38 percent agree that the UAE Government's digital vision and guidelines are the main drivers, while 25 percent said organisations in other industry sectors succeeding via digital, influences their leadership.
Narrowing it down to whether leadership of an organisation is willing to embrace network-driven digital transformation, 92 percent of IT decision maker respondents in the UAE said their organisation's leadership will be able to do so in the next five years. In addition, 98 percent of these respondents believe that networking technology approaches will need to radically evolve within the same timeframe.
However, only 28 percent of UAE respondents believe that the single greatest opportunity a digital strategy provides is empowerment to create and deliver new service offerings. Twenty-two percent of respondents said digital strategy is important to deliver consistent customer experiences, while nearly as many highlighted it helps to maintain market relevance (20 percent) and build.
Security in the era of experience-first economy:
As new workplace trends emerge, so do new security challenges. The research found that 64 percent of IT decision maker respondents in the UAE consider keeping company data and assets secure over non-corporate networks as a top networking challenge for hybrid working. Furthermore, 73 percent of office workers expect a conflict between the need for increasingly stringent security policies and having seamless access to the network. Notably, while there are challenges to build a resilient security framework, sustaining new technology trends and pressures, network-driven technology and security transformation is top of mind for a significant number of organisations in the UAE.
Sustainability in networking:
Expressing their viewpoint on environmental sustainability, 92 percent of respondents in the UAE feel networking is important to contribute towards climate change measures. Ninety-one percent of respondents also want to see more action from their organisation in the next two to five years.
"The UAE remains the hub for technology advancement and innovation in the Middle East region and is on its way to reaching its goal to become a global benchmark. As more and more organisations amplify their digitisation efforts across the customer journey, it is key for them to understand the role intelligent networking plays in all aspects of business, from operations to customer interactions. This research affirms that organisations and the workforce in the UAE are aware that succeeding in the experience-first economy will require openness to change. With transformation also comes challenges, but by leveraging the capabilities of a network-driven digital strategy, the possibilities are endless to unlock enterprise value, enhance experiences and help meet the objectives of the UAE Centennial Plan 2071." ,said Yarob Sakhnini, Vice President, Emerging Markets, EMEA at Juniper Networks