Nexans to highlight data centre innovations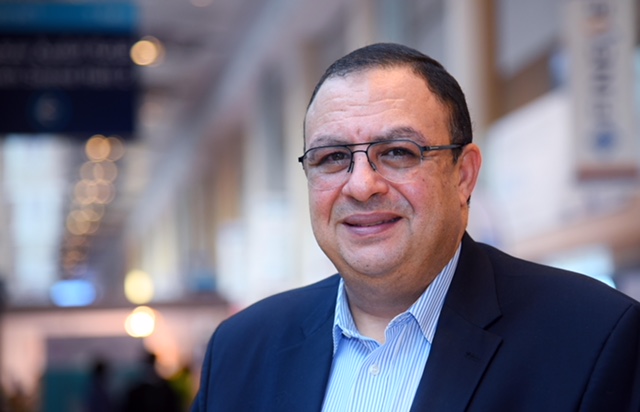 Nexans will be participating at GITEX 2018 to showcase its Data Centre Innovations and Fibre-to-the-Office (FTTO) solutions in addition to highlighting its LAN cabling solutions. Senior executives will be available at the event to share their knowledge, insights and success stories with visitors while experts from the company will hold product demonstrations for customers and partners.
"At GITEX this year, Nexans will bring forth its expansive portfolio of LAN cabling solutions and demonstrate the features of our best-of-breed products to customers and partners visiting our stand from around the world. GITEX Technology Week not only offers us the right platform to share our world-class innovations but also serves as a means to demonstrate our level of commitment to the region, our customers and partners. Our returning presence at this event reiterates our long-term plan to firmly support them in the region and reinforces our leadership in offering the latest and best technologies," said Tarek Helmy, Regional Director Gulf and Middle East, South & East Africa at Nexans Cabling Solutions.
The company will also promote its LANactive solution, which is based on Fiber-to-the-Office (FTTO)-switch in both, office and harsh environments. "FTTO is an advanced technology that proved to have lower OPEX & CAPEX compared to standard LAN infrastructure networks. LANactive is an ideal solution to serve large areas like hospitals, airports, universities, and any facility requires lot of Floor Distribution racks or Telecom Rooms, in addition to refurbishments of old buildings in which putting standard LAN cabling is not an option due to space constraints and old infrastructure," Mr. Helmy explained.
In addition to the above solutions, Nexans will also showcase its LAN cabling solutions for Data Centres including Nexans LANmark-7A (Cat7A) and LANmark-8 (Cat8), both of which are designed for scalable and cost-effective high-speed data centre applications. Additionally, the company will be highlighting its LANmark ENSPACE solutions for data centres, which include patch panels, micro-bundle cables in OM5 and low-loss connectors that can help data centres meet growing data demands.
Nexans will be exhibiting with its distributors, Mindware at Stand D3-1, Hall 3 and Malco at Stand SR-G2, Sheikh Rashid Hall at GITEX Technology Week 2018. The company also plans to use GITEX as a platform to strengthen its Middle East network by meeting existing and prospective customers and partners.