Nozomi Networks introduces Nozomi Arc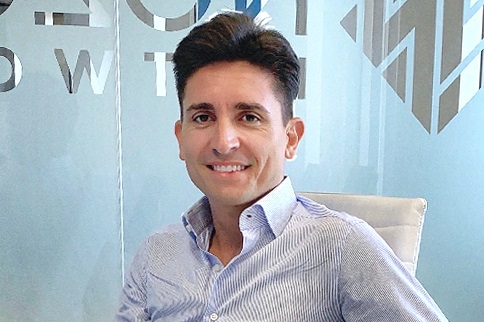 Nozomi Networks today introduced Nozomi Arc, the industry's first OT and IoT endpoint security sensor designed to exponentially speed time to full operational resiliency. Built to automatically deploy across large numbers of sites and devices anywhere an organisation needs visibility, Nozomi Arc adds crucial data and insights about key assets and network endpoints. This data is used to better analyse and deter threats, as well as correlate user activity, all without putting a strain on current resources or disrupting mission-critical networks.
Arc is a game-changer when it comes to complete asset visibility, deployment speed and reach across complex and remote OT and IT networks. Nozomi Arc is designed to:
Analyse endpoint vulnerabilities,
Identify compromised hosts,
Be deployed remotely; and
Accelerate monitoring deployments in mission critical systems.
"Operational resiliency is the top business priority for critical infrastructure organisations, which can only be achieved by lowering cyber risks and increasing security," said Nozomi Networks Co-founder and Chief Product Officer (CPO) Andrea Carcano. "Nozomi Arc accelerates time to resiliency by transforming every computer on the network into an OT security sensor. It quickly extends visibility to attack surfaces and threats inside endpoint hosts and their local network. With Nozomi Arc, users can quickly corollate more information from more sources for better diagnostics and faster time to response."
According to the most recent SANS ICS security report, two of the biggest challenges facing security professionals center on the lack of security resources and the inability to track industrial control devices and applications. Nozomi Networks Arc is purpose-built to address both issues, while complementing the network-based analysis provided by Nozomi Networks' Vantage and Guardian platforms.
With Nozomi Arc, users benefit from:
Faster Time to Resiliency: Nozomi Arc eliminates time, resource, geographic and internal policy constraints that come with network-based deployments. It gets new sites online quickly and makes it possible to monitor and analyse once unmanaged or unreachable connections and networks.
Lower Cyber Risk and Increased Security: Nozomi Arc is the only OT solution in the market to detect malicious hardware. It's the first solution to provide continuous visibility into (active and inactive) network assets and key endpoint attributes as well as information about who is using them. With access to the full attack surface of host systems, Arc provides more complete threat analysis and monitors potential attack entry points than is possible with a network-based sensor alone. Additional points of visibility include attached USB drives and log files.
Extended Visibility and Context: In addition to shining a light on more assets and devices and potential vulnerabilities, Arc identifies process anomalies as well as any suspicious user activity. This reduces the potential for insider threats or compromised hosts. Arc also adds continuous monitoring capabilities for endpoint assets, monitoring that is not possible with network sensors alone.
Lower Operational Overhead: Because Arc can be deployed remotely via software download, Nozomi Arc does not require extensive network changes to be deployed anywhere in the world – even the most remote location. There is no administrative overhead to manage thousands of endpoints across multiple sites. Deployments can be automated across environments, whether they are installed as part of a standard operating environment or periodically deployed to collect data and then removed.
"Nozomi Arc makes it possible to quickly strengthen cybersecurity and resiliency by extending visibility across endpoints, sites and devices where organisations need it," said Danielle VanZandt, Frost & Sullivan Industry Manager – Commercial and Public Security. "Nozomi Networks is again at the forefront of the industry with a solution to help critical infrastructure customers strengthen their cybersecurity models without taxing internal cybersecurity resources."
Nozomi Arc is available now via subscription from Nozomi Networks and its extensive global network of channel partners. Pricing is based on the number of assets monitored.