Nutanix And ISE To Deliver IT Solutions To Support Saudi Vision 2030
Nutanix and International Systems Engineering (ISE) to support development of IT market in Saudi by helping enterprises transition to the cloud.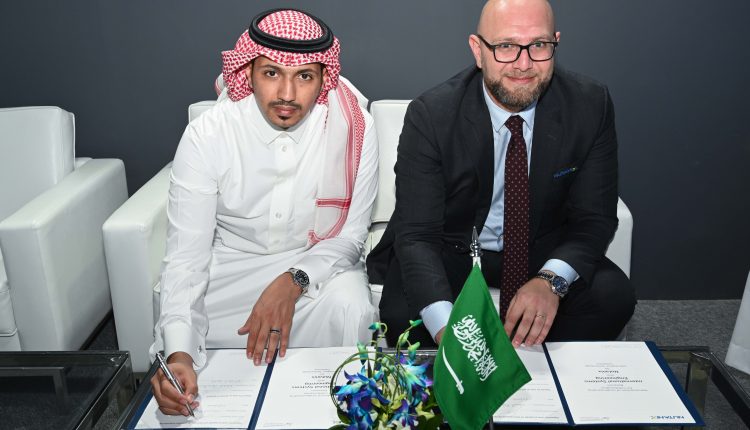 Enterprise cloud computing company Nutanix has announced that it has signed a Memorandum of Understanding (MoU) with International Systems Engineering (ISE), a systems integrator based in Saudi Arabia. The two companies plan to work together to help accelerate the realisation of the goals set by Saudi Vision 2030's National Transformation Program, by removing the constraints of traditional approaches to IT while ensuring integrity of information.
The MoU aims to leverage the strengths of Nutanix's multi-cloud infrastructure solutions and ISE's capabilities in technology implementation and operations. As part of the agreement, ISE will grant Nutanix preferred technology vendor status and will primarily position Nutanix solutions for its proposed and existing external and internal opportunities wherever appropriate. Nutanix will assist ISE in developing and certifying its staff skills to provide design, configuration and support capabilities to its customers for Nutanix solutions.  Nutanix will also make available skilled and suitably security cleared resources to assist ISE in the execution of its Nutanix opportunities.
Mohammad Abulhouf, Country Manager, Saudi and Bahrain at Nutanix said, "In Saudi Vision 2030, the government of Saudi Arabia has outlined its intent on developing the digital economy in the Kingdom, as it rightly believes that a sophisticated digital infrastructure is integral to today's advanced industrial activities. Developing a digital economy means that both, public as well as private enterprises, need to embark on digital transformation initiatives and in this scenario, having a well-defined cloud computing strategy is an imperative."
"As a leader in hyperconverged infrastructure, Nutanix is the operating system for the cloud. Our solutions help organisations free themselves from the complexity and cost of legacy IT, and embrace the power of cloud. We believe that with a strong partner like ISE, having a high level of technical expertise and extensive knowledge of the local market, Nutanix will be able to help enterprises in Saudi embark on their hybrid cloud journey and thus contribute to the government's overall vision of developing the Kingdom's digital competence."
"This relationship demonstrates our commitment to Vision 2030 and the National Transformation Program (NTP) by creating local capability and job opportunities. At present we are involved in a number of critical national infrastructure projects in Saudi Arabia. We believe that partnering with Nutanix will complete our solutions portfolio and plug the gap when it comes to providing the best cloud computing solutions for our customers. We see tremendous potential for the company's market leading solutions," said Majid Al Muzairi, ISE CEO.