"Our strategy is multi-cloud innovation": Oracle Open World 2020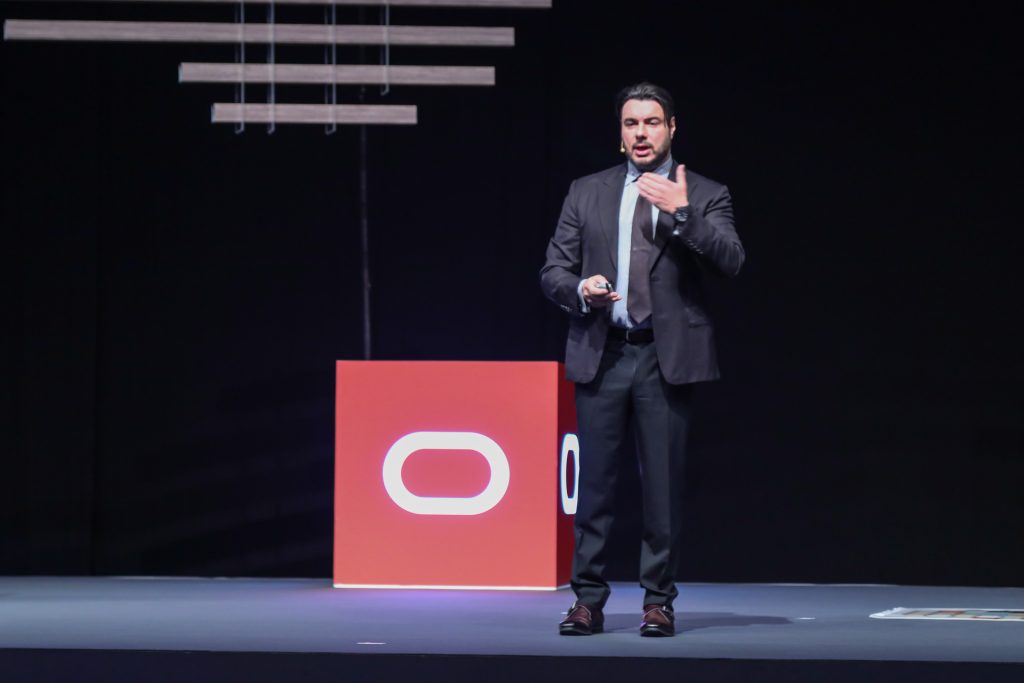 Global technology giant Oracle reinforced its commitment to the region and customers at its conference Oracle Open World 2020, which got under way this morning.
Steve Daheb, SVP at Oracle Cloud, elaborated on the company's mission to continue to play a critical role in accelerating customers' digital transformation journeys. He presented on Oracle's key differentiators and important market trends that are driving its business.
"Cloud is transforming everything. It is creating new categories, changing business models and introducing possibilities never thought before. We are proud to see that behind our customers' success lies Oracle's ground-breaking technology. Customers are using Oracle to fundamentally shift customer experiences and business operations," Daheb said.
He goes on to explain that 'transforming' is not just about moving to the cloud.
"But also considering how the data that is now moved to the cloud should be treated. It is about leveraging the new set of capabilities of applications out of the box."
Today customers are transforming by optimising emerging and advanced technologies such as Artificial Intelligence (AI) and Machine Learning (ML).
Daheb added, "These technologies are changing from being emerging to becoming a reality."
Oracle is leading the charge in this transformation by providing platforms to leverage these technologies with its flagship offerings Oracle Cloud, Oracle Autonomous Database and Oracle Cloud Infrastructure.
"The dialogue around cloud is changing from 'what is cloud and why do I need it' to 'how can I use it and help grow my business,'" he explained.
He elaborated that Oracle as a company understands that not all journeys to the cloud will be the same.  Therefore, it helps customers by providing multiple paths to cloud.
"We provide a solution for you, no matter what stage you are at in your cloud journey. We speak about Oracle Cloud in a much more holistic way and it has three main facets to it – Intelligent applications, Autonomous Databases and Cloud infrastructures."
He explained that Oracle Autonomous Database is based on ML technology, which means it is self-driving.
"It can automatically configure, provision, tune, scale, patch, encrypt, monitor, update and be available," he said.
The major differentiations of Oracle Cloud Infrastructure include high performance compute and scale; governance, control and security and simple migrations can run all workloads.
Daheb emphasised, "Our strategy is multi-cloud innovation. We understand it is going to be a multi-cloud environment."
He also explained how challenges emerge from opportunities.
"There is no greater challenge today than the risks of being exposed. Threats are increasing, becoming real and more widespread. We have to remember that the perpetrators are also using the same advanced technologies," he said. "We often talk about defending the perimeter, but most security incidents happen internally. We have to see how to protect data internally and monitor who is given access to it."
He shared that the company is enabling customers to focus on what matters most to them – driving operational efficiencies, enhancing customer experiences, fast-tracking innovations.
Oracle customers Abu Dhabi Customs and d.light Design shared their success stories and how their firms have been able to exponentially grow their business efficiently using the vendor's technologies.
"Let us do the hard work of technology integration and automating repetitive tasks, ensuring security and all other IT-related implementation and tasks. This allows you to excel at what you do best and focus on your core offerings to be able to grow your business in the digital era," he concluded.