Proven Consult and Saudi Arabia's UWC to Drive Digitalisation in Logistics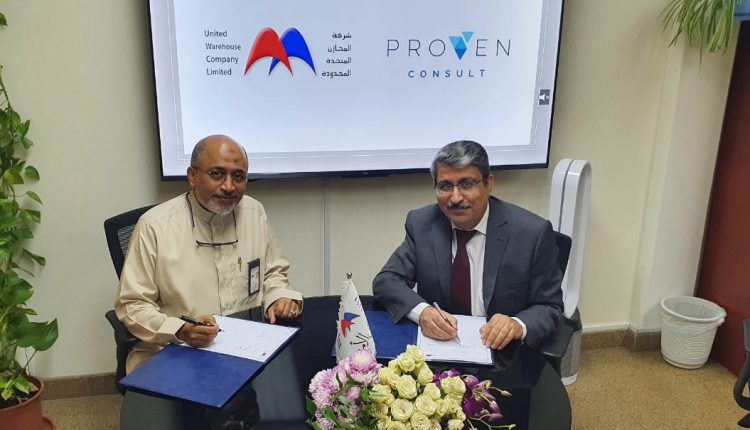 Proven Consult and warehousing logistics service provider in Saudi Arabia United Warehouse Co. (UWC) have signed a Memorandum of Understanding (MoU) to fast-track digital transformation in the logistics industry.
As per the partnership, both companies will collaborate in advancing technological transformation through the deployment of latest technologies.
"At Proven Consult, innovation is at the heart of everything we do. Our goal is to support businesses prepare for a digital future and change the way they conduct operations. We are extremely pleased to be the technology vendors of choice for UWC and look forward to our collaboration. We believe this partnership will mark the beginning of a long-standing business association as we embark on the journey of digital transformation for UWC," said Anas Abdul-Haiy, CEO and Deputy Director at Proven Consult.
Committed to creating smarter businesses with its team of experts, Proven Consult, in partnership with UWC, will work to create value through implementation of digital technologies. The company aims to enhance business performance and implement Intelligent Business Automation as a core functional area within UWC in order to further enable technological efficiencies and achieve uniformity, integrate digitization, and improve functionality across various verticals within the organization.
This joint venture between two industry pioneers aims to realise Saudi Vision 2030 with the combined goal of promoting technological advancement in the Kingdom, while at the same time placing Saudi Arabia on the world map in terms of technological advancement.
"In the changing landscape of work, it is important for organisations to accelerate digital transformation and work through collaboration with external partners," said Fathi Abdullah Ba-Isa, Managing Director of UWC. "With the signing of this MoU, we hope to strengthen our ecosystems and drive digital transformation for our clients, bringing them value through the implementation of latest technologies."