Pure Storage Expands Pure as-a-Service Offerings
New Service Catalog from Pure Storage mirrors public cloud experience, increased granularity, lower entry points designed to easily scale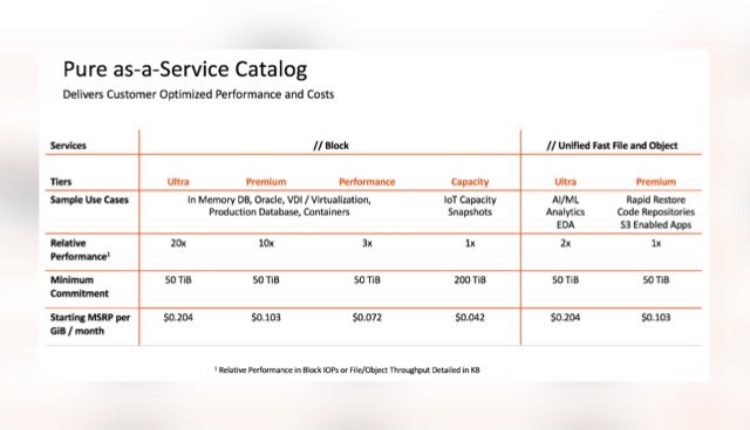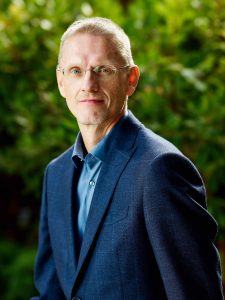 Pure Storage has announced expanded Pure as-a-Service offerings, eclipsing current flexible consumption models available from major storage vendors in the market today. Pure's new Service Catalog is aimed at revolutionising the industry by publishing transparent pricing for on-premises and hybrid cloud storage delivered as-a-Service, said the company. The company aims to provide customers with true storage investment transparency so they can easily choose the right storage service level for each workload. In addition, Pure is making as-a-Service more accessible by offering lower cost service tiers and converged storage/compute solutions providing a seamless purchasing model for customers.
Pure as-a-Service enables customers to optimise every dollar spent and eliminate technical debt, which has never been more important than in the current environment. With Pure as-a-Service, customers only pay for what they use, ensuring organisations don't over-provision. Unlike other flexible consumption models, only Pure as-a-Service provides the economic benefits of cloud, along with the additional benefits of Evergreen architecture including non-disruptive expansions and maintenance. This provides a subscription to innovation that can last a decade or more, true cloud elasticity, and with the addition of the Service Catalog provides granularity of services along with the transparency that enterprises expect on-premises and in the cloud, raising the standard for future customer requirements. Staying true to Pure's partner centric approach, Pure as-a-Service is delivered 100% via partners.
"Pure as-a-Service has achieved market maturity, having been available for more than two years as the first Storage as-a-Service offering from a major vendor," said Rob Walters, General Manager, Pure as-a-Service, Pure Storage. "With the new service catalog and expanded offerings, we are once again leading the market in delivering the flexibility and transparency that customers are looking for in subscription services to accelerate their initiatives."
New service offerings and enhancements include:
New Service Catalog: Offers improved transparency and granularity of service selections for performance and capacity, allowing customers to easily identify the service and tier of storage needed based on the workload. Pure delivers clear and transparent pricing per GB. Pure is also providing customers with options and flexibility unmatched by the legacy storage providers and similar to the top cloud providers in the market. Services include:
Block Service that enable customers to choose the right storage for their applications delivering simplicity and cost savings:
Capacity Tier provides lower commitments, decreasing the barrier to entry and enabling customers to easily scale over time. Customers can now utilise block capacity with a minimum of 200 TiB, decreasing the minimum entry point by one third. Other tiers retain their minimum commitment of 50 TiB.
Performance Tier to accelerate hybrid and multi-cloud environments.
Premium Tier to support specialised tier 1 workloads, such as containers and test/dev applications.
UItra Tier designed for in-memory databases.
Unified Fast File and Object Service allows customers to select from Premium and Ultra Performance tiers to support not only traditional file and cloud object workloads, but also a wide variety of AI and Machine Learning, high performance compute, and software development needs.
Full Stack as-a-Service: Enables flexible consumption-based payments for storage, compute, and networking through select Pure and Cisco partners. Built on Pure and Cisco's FlashStack, partners can deliver multiple versions of flexible consumption for the Full Stack while benefiting from Cisco Validated Designs.