Redington Demonstrates Digital Security Expertise at Black Hat MEA 2023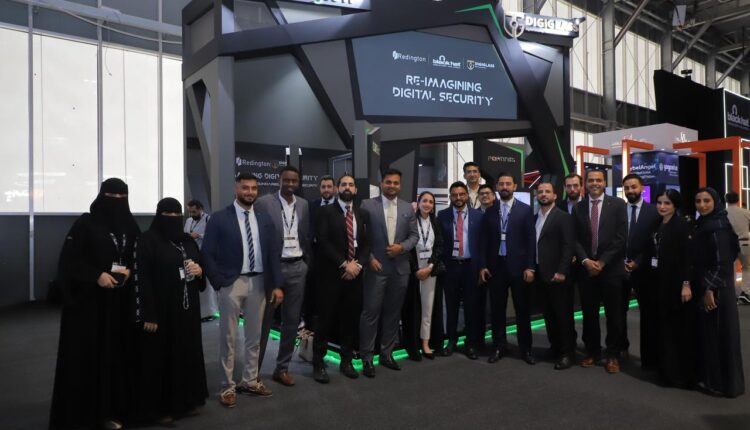 Redington is participating at Black Hat MEA conference, in Riyadh, Saudi Arabia. With a focused theme of 'Re-Imagining Digital Security', Redington will showcase its commitment to advancing cybersecurity solutions in the constantly evolving landscape of digital threats.
Black Hat MEA is renowned as one of the premier cybersecurity conferences, bringing together industry leaders, experts, and enthusiasts to discuss the latest trends, challenges, and innovations in the field of information security. Redington is excited to contribute its wealth of experience in designing holistic cyber responses for the digital future with its extensive cybersecurity portfolio and the unique expertise from its MSSP arm – DigiGlass.
During the show, DigiGlass will highlight its AI-embedded advanced capabilities in cybersecurity, discuss how to prevent disruptions with robust OT security, and shed light on leveraging data analytics to safeguard businesses from emerging threats. Visitors can discover DigiGlass's exceptional SOC capabilities and get all the latest insights into IT & OT security, threat intelligence and MSSP cyber integration.
DigiGlass's SOC is a centralised unit embedded with capabilities for monitoring and managing customers' security hygiene. It comprises cloud-based cybersecurity and OT security offerings with country specific data sovereignty compliance. Saudi-based customers can benefit from the completely automated framework and monitor their environments within a single pane of glass.
DigiGlass actively works with the channel to facilitate the growth of the industry through cutting-edge solutions and dedicated services. Adopting a collaborative approach, the MSSP ensures that channel partners experience not only the benefits of Redington's holistic cutting-edge security technologies but also receives tailored support that aligns with the unique needs and challenges of different industries. By fostering these partnerships, DigiGlass is dedicated to contributing to the overall advancement and prosperity of the entire ecosystem.
Dharshana Kosgalage, Head of Technology Solutions Group, Redington MEA, said, "Joining Black Hat MEA allows us to showcase our commitment to improving digital security. At a time when cyber threats are getting more advanced, we are dedicated to providing organisations with the best cybersecurity solutions. We look forward to connecting with the cybersecurity community and being part of the ongoing conversation about securing the digital future."
Rawad Ayash, President, Saudi Arabia, Redington, said, "As Saudi Arabia transforms digitally, securing its future means finding new solutions and strong partnerships in cybersecurity. We look forward to forging these new alliances at Black Hat and working together to ensure cybersecurity is not an afterthought but instead is an integral element in organisations' digital strategy."
During Black Hat MEA 2023, connect with Redington and DigiGlass leaders in Hall 3, Stand B02 for the latest advancements in the security world and share expertise in securing the digital future.