Riverbed adds Intelligent Automation across Unified Observability Portfolio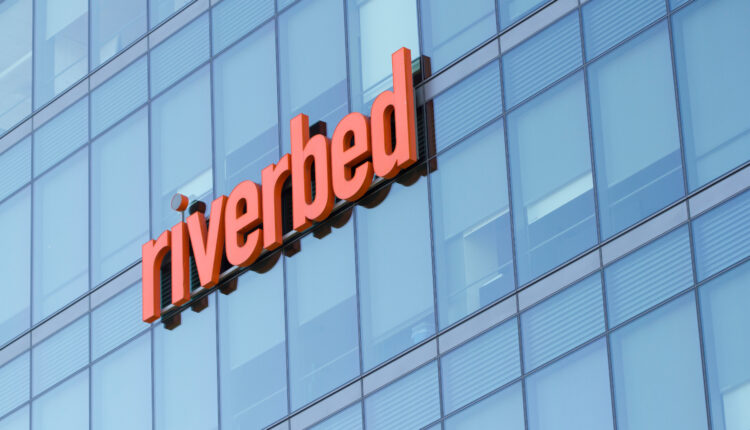 Riverbed announced the release of new intelligent automation workflows across its Alluvio Unified Observability portfolio. Powered by the Alluvio LogiQ Engine, the new capabilities use pattern recognition, correlation, and automation to enable IT to 'shift left' by filtering out noise and reducing escalations, allowing teams to focus on the most critical issues with up-to-date information sent to IT service management (ITSM) tools.
With the ever-increasing complexity of modern IT environments, organisations are grappling with a flood of data and alerts, often leading to information overload and difficulty in prioritising and addressing crucial incidents. Alluvio's automation and analytics capabilities revolutionise the way IT teams handle unified observability and incident management, streamlining workflows, and allowing for a more proactive approach to IT operations.
The automation and analytics capabilities, integrated seamlessly into the Alluvio Unified Observability Platform, enable organisations to automate repetitive tasks, analyse vast volumes of data, and correlate events across various monitoring tools, bringing unprecedented efficiency and accuracy to incident resolution. By automating manual processes, teams can shift their focus from routine and mundane tasks to more strategic and value-added activities, driving innovation and optimising service delivery.
In this new Alluvio portfolio release, there are four key use cases of intelligent automation that extract critical insights across Alluvio monitoring data and existing third-party tools to enable faster time to resolution and deliver an improved digital employee experience (DEX):
Incident response: Is now made easier with runbooks that automate troubleshooting by replicating the best practices of IT experts with access to more data from Alluvio and third-party solutions. Alluvio IQ replicates advanced investigative processes by correlating real-time granular performance data and leveraging automated investigations to gather context from Alluvio and third-party telemetry, filter out noise, and set priorities—reducing the volume of alerts to the most business critical. By bringing together Alluvio Network Performance Management (NPM) and Digital Experience Management (DEM) telemetry with third-party data, intelligent correlation, and workflow automation, Alluvio IQ now securely delivers context-rich, actionable insights that empower IT to resolve complex issues before users are impacted.
Intelligent ServiceNow ticketing: With this update, IT is empowered with automated ticket generation that is prioritised, up to date, and contains all the context IT needs to quickly remediate, directly from ServiceNow. The integrations between ServiceNow and Alluvio products uniquely replicate advanced investigative processes and provides service desk agents and network operation centres context-driven insights directly into their ServiceNow UI.
Security forensics automation: Alluvio IQ bridges the gap between NetOps and SecOps, leveraging automation to distill forensic data from the Alluvio NPM portfolio for use in traditional security tools, like SIEMs and SOARs. SecOps teams want easy access to all data sources and to integrate that data into their security tools. With this latest update, Alluvio IQ provides out-of-the-box runbooks for security investigations and threat hunting. These runbooks provide SecOps teams with easy access to Alluvio NPM data to help SecOps fully investigate threats with more context, reducing risk to the business.
Desktop remediations: Alluvio Aternity has existing automation for desktop remediations, and this capability is now being enhanced with Alluvio's LogiQ engine. Now in Private Beta, Alluvio's logic engine replicates expert workflows, gathering more context for desktop issues, intelligently selecting a remediation, or routing the issues to other tools in the ecosystem such as chatbots or ITSM tools.
"We are thrilled to introduce these automation and analytics capabilities to our Alluvio Unified Observability Platform," said Richard Tworek, Chief Technology Officer, Alluvio at Riverbed. "We understand the challenges faced by IT teams in managing complex environments and the importance of shifting left. By automating routine tasks, we aim to free up valuable time and resources, allowing teams to concentrate on the most critical issues and keep their essential applications running smoothly so organisations can deliver superior digital employee experience."
The integration of Alluvio's automation capabilities with leading ITSM tools further enhances the value proposition for customers. By centralising information within a familiar and efficient ITSM platform, organisations can leverage existing workflows, processes, and incident management procedures. This integration eliminates silos, improves collaboration, and enables better communication between IT teams, ultimately leading to faster incident resolution and improved service delivery and DEX.
The Alluvio Unified Observability platform is a secure, highly available and scalable SaaS platform for cloud-native observability services, such as Alluvio IQ. The platform is part of the Alluvio Unified Observability portfolio from Riverbed, which also includes industry-leading visibility tools for Network Performance Management (NPM), IT Infrastructure Monitoring (ITIM) and Digital Experience Management (DEM), which encompasses application performance management (APM) and end user experience monitoring (EUEM). Alluvio automates the process of gathering and correlating metrics across time, device, location, and applications. It also provides automated investigative workflows designed to replicate the best practices of expert IT teams—enabling enterprises to filter out noise, reduce escalations, set priorities, and scale knowledge residing in the minds of a few across the broader IT team.