Snapchat launches certification program for AR lens creators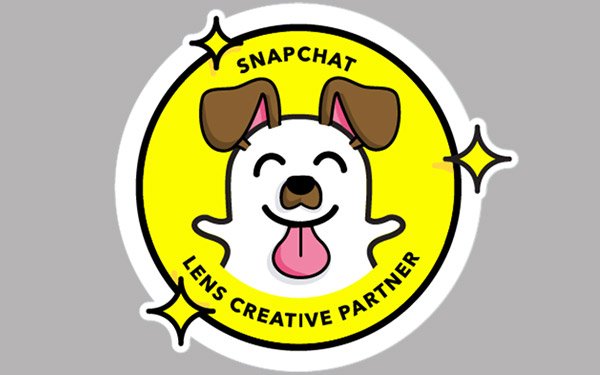 Snapchat today launched a global Lens Creative Partners program, designed to connect brands with augmented reality (AR) experts and Lenses creators. The program certifies 30+ creators, from large agencies to expert individuals, who've been building engaging, immersive AR Lenses for Snap since the launch of Lens Studio.
Snap says additional regions are being launched in a few weeks and expects to onboard 100+ creators over the next several months.
According to the company, it aims to give brands easy access to expert AR ad creators, no matter their budget, brand, or location. By expanding its network of skilled creators, Snapchat wants to lower the barrier for brands to create and run sponsored AR, while simultaneously championing (and helping monetize) the creative AR community. "To be certified, creators had to be experienced in developing quality AR and complete a rigorous course about the development process, creative best practices, ad policies and buy models of sponsored AR Lenses on Snapchat."
Within the Middle East, agencies such as Leo Burnett, TBWA and Saatchi & Saatchi have already come on board as Lens Creative Partners.
"We are excited to be a launch partner for the Creative Lens Partner programme with Snapchat. AR offers us the opportunity to bring ideas to life in more unexpected and immersive ways, and we're thrilled to be partnering with Snapchat to bring their knowledge and expertise in-house across our region," said Noah Khan, Regional Head of Digital and Innovation – CEE, Africa and Middle East, TBWA.