SolarWinds Continues Ongoing Business Evolution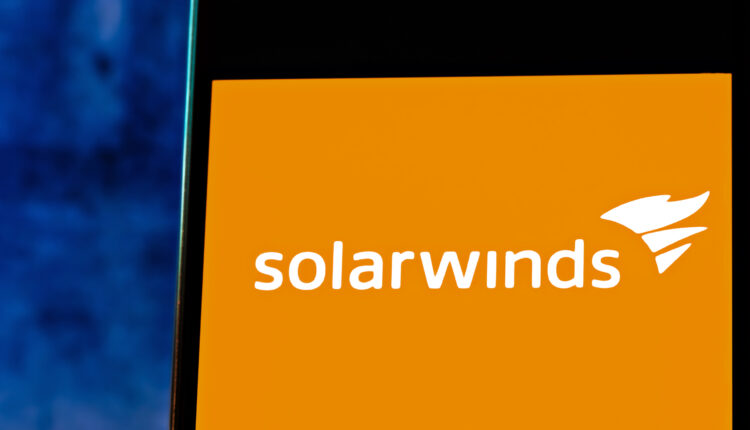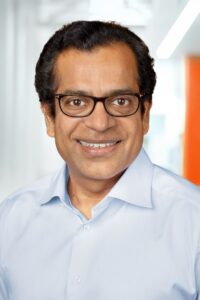 Solarwinds has announced the launch of new service management and database observability solutions designed to help companies achieve operational excellence, better business outcomes and accelerated innovation across the enterprise.
The new Enterprise Service Management  (ESM) and upgraded SQL Sentry solutions are part of the company's ongoing transformative strategy to uniquely unify observability and service management. As a leader in enterprise software for nearly 25 years, SolarWinds provides customers with the tools they need to get maximum value from their digital innovation efforts and increase productivity within complex IT environments. With a broad customer base across IT ops, DevOps, SecOps, AIOps, and CloudOps teams, SolarWinds has built on this success with transformative efforts to evolve its business, expand its product portfolio of industry-leading, AI-enabled solutions, and enhance its go-to-market strategy.
"As the challenges our customers face evolve, we are committed to evolving our solutions and business alongside them to ensure we consistently meet their needs," said Sudhakar Ramakrishna, SolarWinds President and CEO. "At SolarWinds, we have a simple but basic strategy for success: listening to, and learning from, our customers. Our foremost priority is helping our customers stay innovative, competitive, and productive. By giving them precisely the tools they need for today's most pressing challenges and keeping pace as they—and the industry—transform, we've been able to grow, mature, and advance our own business."
Enterprise Service Management: Service Desks Beyond IT
The new SolarWinds Enterprise Service Management (ESM) solution extends the value of service management beyond IT teams to improve the management, efficiency, interactions, and user experience of every department across the enterprise.
SolarWinds ESM provides a powerful solution for customers who currently rely on disparate and disconnected tools across departments to manage inbound requests and workflows, which creates silos that slow response times and further complicate the company's technology stack. SolarWinds ESM allows HR, legal, marketing, facilities, and other departments to create dedicated service management environments with their own ticketing systems, knowledge bases, service portals, and request catalogs.
This one-stop-shop view of service requests and issue management empowers every department, in and beyond IT, to better define and manage inbound requests, department portals, and internal work orders for a better employee experience—and an enterprise-wide focus on delivering maximum value to internal and external stakeholders.
"The digital landscape has fundamentally reimagined the way businesses operate. In an age where every company is a technology company, we believe every department should have access to the digital tools most critical to improving the efficiency, transparency, and integration of their department—for benefits that echo throughout the full enterprise," said Cullen Childress, GVP of product management at SolarWinds. "These new features will enable each department to serve as a true partner in supporting every other area of the business."
SQL Sentry 2023.3: Enhanced Alerts and Monitoring for Database Administrators
Additionally, SolarWinds announced an upgraded version of its comprehensive database performance monitoring and DataOps solution, SQL Sentry. With an enhanced web portal, the introduction of query-level wait statistics, and a revamped Environmental Health Overview (EHO) dashboard, SQL Sentry 2023.3 makes it easier than ever for organisations to identify and prevent database performance issues.
With complex hybrid and multi-cloud environments, database performance issues can quickly lead to costly bottlenecks or serious outages. SQL Sentry offers an enhanced monitoring experience paired with real-time and historical data, allowing database professionals to more quickly and easily detect, remediate, and prevent issues.
SolarWinds acquired SentryOne in October 2020, adding SQL Sentry to its suite of powerful database management solutions. SolarWinds has continued to invest in its database observability solutions, including Database Performance Analyzer (DPA) and Database Performance Monitor (DPM), to help customers take a proactive stance on avoiding outages, identifying issues at the root cause, and getting the most value out of their databases with the lowest risk.
"The role of database administrator continues to evolve with an increasing burden to manage more complex data estates, ranging from traditional relational databases to online SQL services in the public clouds of Microsoft Azure and Amazon AWS, to data warehouses like Snowflake or Synapse, and even non-relational database like Cassandra and MongoDB," said Kevin Kline, senior staff technical marketing manager at SolarWinds. "Thanks to a continuous, open dialogue with our users and the broader data community, the leading solutions from SolarWinds have ensured a steady drumbeat of innovation that enriches the lives of data management professionals and makes their jobs easier."