Sony launches high power audio systems in UAE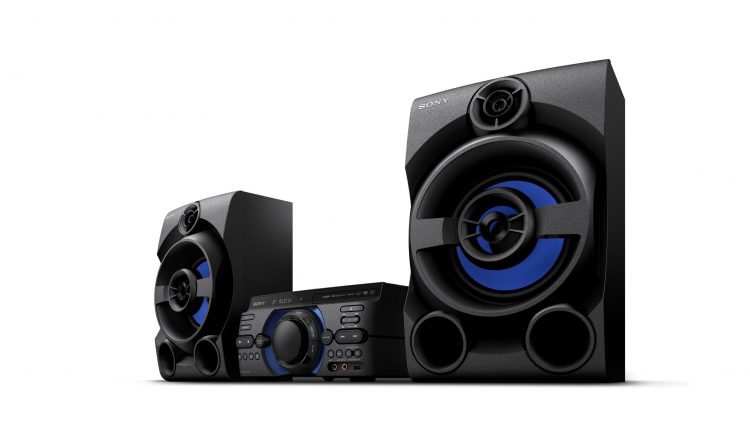 Sony has released five new High Power home audio systems to power a proper party in 2018. With three options of the all-in-one box style; MHC-V81D, MHC-V71D and MHC-V41D and 3-box models, the MHC-M80D and MHC-M40D, get ready to experience unparalleled sound quality.
These one box style High Power Home audio systems spread loud and powerful sounds around the room, thanks to the integrated spread sound generator. In addition, MHC-V81D is equipped with a 360˚ LIVE SOUND and MHC-V71D with the LIVE SOUND feature for high quality music output. The MHC-V71D and MHC-V81D models are equipped with flashy 360˚ party lights that illuminate the room and create the perfect atmosphere.
The audio system has a new guitar input mode which takes guitar playing to the next level with the revolutionary capability of generating guitar overdrive sound effects. Also, a bass guitar can be plugged into the High Power home audio system to boost the bass and produce great sounds without the use of a professional bass guitar amplifier.
The new TAIKO mode allows for the use of High Power Audio one-box system like a drum. A twist can be added to different songs by tapping the touch panel and enjoying the sounds of a variety of drum samplers, and on top of that, friends can tap to the rhythm to compete with each other to see who can get the highest score.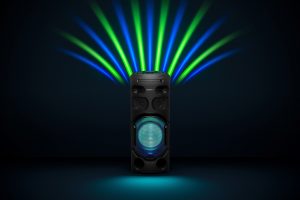 The MHC-V81D, MHC-V71D and MHC-V41D have the ability to post on social media networks with the "Party King" feature. Also, with the accompanying "Fiestable" app, people can easily control their home audio systems' different features using an app. Connect sound as well as friends with the Wireless Party Chain via Bluetooth feature which can now bring together up to 50 compatible systems. Multi smartphones can also be connected to the speaker at the same time to allow different members to play their favourite song easily.
Sony has also developed its 3-box model with the introduction of two new models, in particular the sleek MHC-M40D. The MHC-M80D includes a speaker and main unit light which will liven up any atmosphere. Music can be enjoyed from any source, with CD, DVD, HDMI OUT (ARC), USB, Bluetooth, as well as mic & guitar input. These High Power Home audio systems are also equipped with Wireless Party Chain via Bluetooth and Party King mode, which are all great additions to any occasion.