stc and Oracle Announce Collaboration to Accelerate Cloud Adoption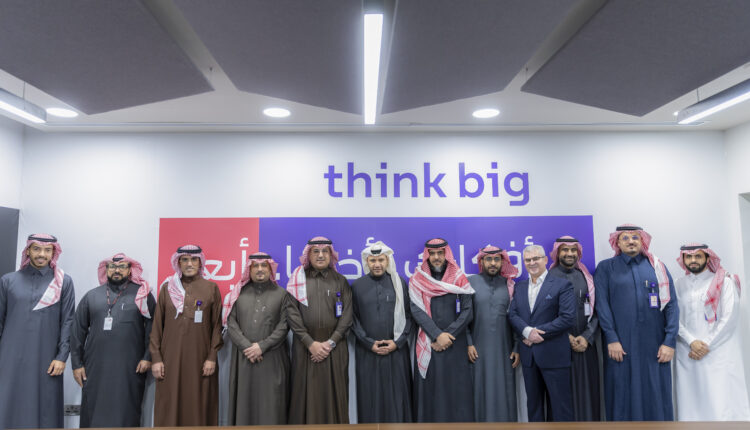 stc Group, the national digital enabler, has announced a collaboration with Oracle to modernise its database technologies and accelerate its transition to the cloud.
stc offers the best-in-class technology and solutions across enterprise IT, financial services, digital media, cybersecurity, and other digital services. Under its agreement with Oracle, stc will be migrating its database systems to Oracle Exadata Cloud@Customer, a high-performance cloud database platform delivered as a managed infrastructure service in stc's own data centres. The Oracle platform will enable stc to support and scale mission-critical OSS an BSS systems while retaining control of its data governance and meeting data security and locality regulations.
"Digital and connectivity technologies are continuously evolving and changing how we work and live. As a digital communications enabler we are dedicated to finding ways to consolidate and simplify our IT infrastructure to make us more agile and adaptable and to enable to adopt a digital way of life," said Yazeed Alfaris – VP of Applications at stc. – "Oracle Exadata Cloud@Customer provides us with the flexibility we need to build a robust, extensive cloud platform in our own data centres, that offers both security and scalability to meet the changing requirements of our business and our customers."
The implementation adds to stc's long standing collaboration with Oracle. As a hybrid cloud offering in Oracle Cloud Infrastructure's distributed cloud strategy, Oracle Exadata Cloud@Customer provides the foundation for stc's wider digital strategy as the company consolidates critical systems, reduces operational costs, and accelerates development of new products and services.
"Communications service providers are reimagining their business models and operations to capture new opportunities in digital services. stc is a world-class connectivity provider, and we are bringing the power and flexibility of Oracle Exadata Cloud@Customer to support stc as they deliver the next generation of digital services to consumers and businesses," said Fahad Al Turief, vice president – Technology Cloud, Saudi, Levant and North Africa, Oracle.