Vectra AI to demo industry's first AI-driven detection and response platform for hybrid networks, at GITEX 2023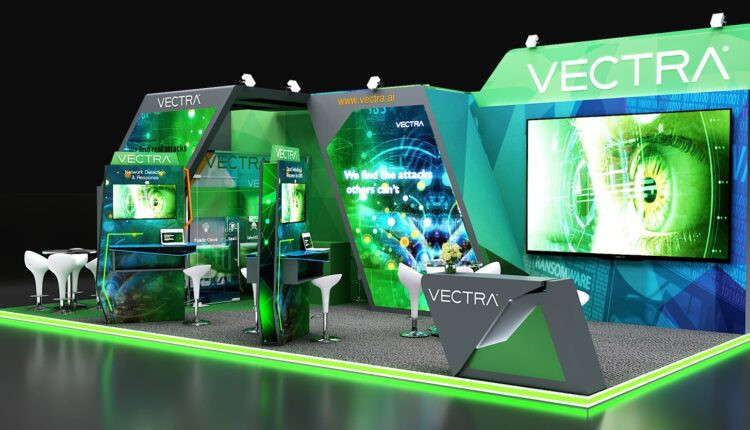 Vectra AI announced its participation in the upcoming GITEX Global 2023, where the company will introduce the region to a first-of-its-kind cybersecurity platform built for the modern hybrid environment.
"Cyber leaders long to be resilient to the twisting evolution of the hybrid threat landscape," said Taj El-khayat, Area VP, EMEA South, at Vectra AI. "They want to modernise security operations with AI but do not feel able to justify to their colleagues the budgets associated with rip and replace. Nonetheless, they feel that without the ability to stay one step ahead, or at least keep up, with the adversaries, a major cyber incident is inevitable."
In answer to its customers' concerns, Vectra developed the industry's first AI-driven, fully integrated hybrid attack detection and response platform, to deliver extended detection and response (XDR) for hybrid attacks, at speed and scale. The Vectra AI Platform, with patented Attack Signal Intelligence™, delivers the integrated signal enterprises need to optimise their investment in XDR.
Vectra at GITEX 2023
At GITEX, Vectra will show how its new flagship platform can address what El-khayat calls the "spiral of more" — more attack surface, more sophistication in attack methods, more tools, more rules, more security analyst burnout.
The Vectra AI platform allows organisations to integrate Vectra AI's public cloud, identity, SaaS, and network signal with existing endpoint detection and response (EDR) signal to arm SOC teams in their fight against the ever-growing sophistication, speed, and scale of hybrid attacks. The Vectra AI Platform integrated signal enables security teams to cover more than 90% of MITRE ATT&CK techniques with patented and proven MITRE D3FEND countermeasures. Teams can also combine AI-driven behavior-based detection, signatures, and threat intelligence for the most accurate representation of active attacks in progress. They can map the progression of an attack, including any lateral movement from data centre to cloud, cloud to data centre, and cloud to cloud.
Furthermore, the company's patented AI can automate threat detection and triage, allowing more effective prioritisation of action, reducing the occurrence of dead-end investigations, and boosting team morale. Patented Privileged Access Analytics (PAA) scrutinises the accounts most useful to attackers. The AI gets to know the unique environment it protects, so it can better distinguish between malicious and legitimate behaviors, thereby further reducing alert noise. The Respond UX Analyst allows security professionals of every skill level to mount effective investigations, while Advanced Investigation enables forensic analysis of Azure AD, Microsoft 365, or AWS Control Plane logs directly in the platform user interface. Meanwhile, AI-Assisted Investigation leverages large language models (LLMs) to provide analysts with a user-friendly way to gather 360 degrees of context on entities under attack.
Vectra's GITEX exhibit will feature demo pods highlighting each aspect of the company's new AI platform — Cloud Detection and Response, Identity Detection and Response, Network Detection and Response, Managed Detection and Response, Investigation and Threat Hunting, and Respond UX Powered by AWS.
"We believe the current approaches to threat detection and response leave organisations exposed — Integrated signal is the only way forward in protecting the modern IT environment, which is increasingly hybrid in nature," El-khayat emphasized. "This is the key message that we want to communicate to public and private sector entities across the region, which is why GITEX is such an important event for us. I look forward to having meaningful conversations with existing and prospective customers around the cybersecurity challenges they face and showcasing how AI is the best ally the hybrid enterprise can have when it comes to building a security function that can respond to attackers at speed and scale."
At GITEX Global 2023, Vectra will exhibit from Stand B40 in Hall 23.