What To Expect At GITEX Technology Week 2019
Besides innovations in 5G, connectivity solutions, AI and robotics, a major highlight at GITEX 2019 will be Theranos Whistleblower Tyler Shultz' presentation on exploring ethics in technology and entrepreneurship.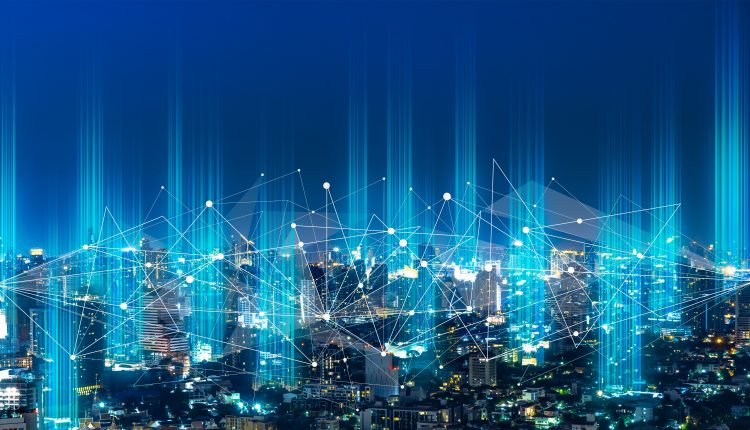 GITEX Technology Week and GITEX Future Stars, the region's leading technology and startup events, are set to showcase innovation around connectivity, Artificial Intelligence and 5G from 6th-10th October 2019.
GITEX Technology Week's 39th edition will present the region's biggest-ever 5G showcase, its investor-startup gathering, and a springboard for knowledge-building around AI, robotics and next-generation immersive technology, under the theme of 'Synergising the Mind and Technology Economy'.
These topics will be showcased across 22 halls divided into sectors including 5G, Artificial Intelligence, Future Mobility, GITEX Lifestyle Tech and Smart Cities. Saudi Arabia is the official country partner for GITEX 2019, and will be represented by its smart logistics platform Fasah.
Trixie LohMirmand, Senior Vice President, Events Management, Dubai World Trade Centre, organisers of GITEX, said, "GITEX continues to be the definitive platform where enterprises, startups and government entities come together, striving to engage the global technology community to harness the limitless ingenuity of humans and the power of technology to ensure meaningful benefits and impacts on society through intelligent discourse."
LohMirmand also announced that another big highlight at this year's edition will be Theranos Whistleblower Tyler Shultz' presentation on exploring ethics in technology and entrepreneurship.
GITEX's 5G Countdown conference agenda will explore how the technology will revolutionise Industry 4.0, smart cities and autonomous vehicles, as well as address 5G security concerns.
The exhibition will feature a key presence from 5G heavyweights that are already in the process of transforming the world's connectivity such as Etisalat, Huawei, Siemens and Ericsson.
Dr Ahmed Bin Ali, Group Senior Vice President, Etisalat, said, "5G is the major focus this year with a showcase of digital transformation and innovation expected across industry verticals like transportation, retail, healthcare, manufacturing, aviation and oil and gas. This is in line with the UAE's Vision 2021 and Etisalat's strategy 'Driving the Digital Future to Empower Societies'."
The Government of Abu Dhabi is participating at GITEX Future Stars, along with companies such as Hub71, Abu Dhabi Global Market (ADGM), StartAD, Krypto Labs, Department of Health Abu Dhabi. Abu Dhabi has pledged AED 535 million into Hub71, a new initiative supported by Mubadala Investment Company, Microsoft, SoftBank Vision Fund and Abu Dhabi Global Market (ADGM), to attract startups to set up shop in the UAE capital.
The Kingdom of Saudi Arabia will host its Saudi Innovation Day at GITEX Future Stars. The event will host a panel discussion highlighting the country's key startup ecosystem builders and their initiatives to provide access to market, government entities, capital, talent and networks in order to create an impactful Saudi startup ecosystem.
The GITEX Artificial Intelligence Zone will see five days of free learning sessions, 10 hours of INSEAD-powered AI Workshops and will cover the ways that AI is affecting agriculture, construction, procurement, marketing, factory automation and government.
AI expert and GITEX keynote speaker Dr Ben Goertzel, Chairman and Chief Scientist of Singularity Studio, and CEO and Founder of SingularityNET Foundation, will reveal how AI will merge with blockchain to create deep value for businesses and society, increase human life expectancy and support medical research.
Making its GITEX debut this year, Siemens will showcase the ways that intelligent infrastructure will be the foundation of the world's future smart cities. "We aim to demonstrate how the Internet of Things can have a positive impact on both economy and society. At GITEX, we'll show how we're working with Expo 2020 Dubai to create a blueprint for future smart cities, using our cloud-based platform for the Internet of Things, MindSphere," said Franco Atassi, Head of Smart Infrastructure, Siemens Middle East.
At the Future Mobility segment of GITEX, companies such as General Motors and Rolls Royce will showcase how the latest advances in IoT and 5G will reinvent the transport paradigm.
At GITEX Lifestyle Tech section, visitors will get the chance to get a first look at Samsung's newest mobile devices including the Galaxy Note 10 5G and Galaxy Fold, as well as Samsung's advancements in 5G connectivity. Global 360-degree camera specialist Insta 360 will be launching its regional presence at Lifestyle Tech, as well as present its GO portable camera.