Digital: the embedded driver of the AlUla experience
Lawrence Eta, the head of Digital and Analytics at the Royal Commission for AlUla, highlights the overarching goal of digital transformation in AlUla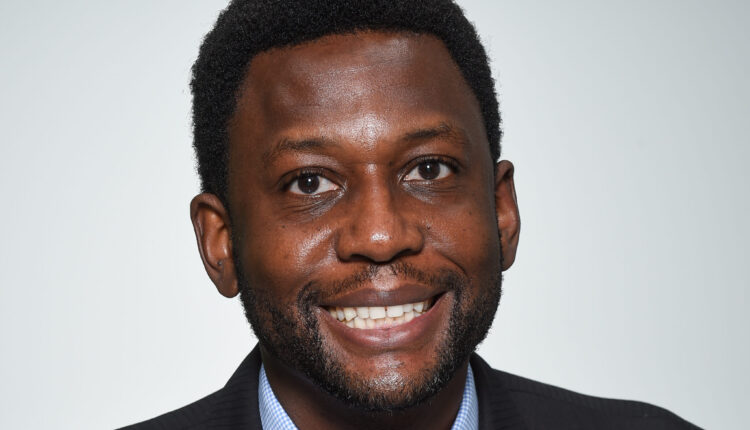 "To embed digital and data as an integral and natural part of visiting, living and working in AlUla; that drives economic growth and enhances safety and security."
This statement outlines, guides, and defines the Royal Commission for AlUla's (RCU) digital strategy. As statements go, it is bold. And it is ambitious. But importantly, it has a strong focus and realisation.
From the outset, we envisioned our digital and data aspirations as a means of empowering AlUla – its tourists, residents, businesses, and visitors. Transforming capabilities, promoting collaboration and knowledge sharing, all while providing seamless experiences and services that connect AlUla with the world.
Ultimately, our digital strategy is regenerating a unique place with an exceptional historical, natural, and cultural heritage while improving people's quality of life.
For our community to truly feel the benefits, the digital and data transformation we are delivering must be ubiquitous and seamlessly integrated into people's lives, simplifying their routines, and acting as an 'invisible driver' of the AlUla experience.
To arrive at our destination, we have outlined three main pillars upon which our goals are taking shape.
The first is Information and Communication Technologies (ICT). This is the critical telecommunication infrastructure that makes it possible to build up the scalability of fiber and cellular capacity in AlUla, thereby making digital services widely available and accessible.
The second is creating a solid data platform; enabling a comprehensive operational and executive dashboard that acts as our single source of truth for decisions and actions driven from data. The data is centralised and gathered from various social, economic, and environmental sources before being transitioned as information to assist us in reporting, analyses and making predictive actions that are interconnected between our sectors.
The third component involves two centralised smart enablers: our Smart County platform; collecting and integrating operational data providing real-time monitoring. And our Smart Development Management System; ingesting various data sources to create a Digital Twin with an integrated, transparent, and automated digital and data workflow process improving efficiency and effectiveness for the planning, development, and construction of the county.
These pillars have been carefully merged into one cohesive, seamless, and unique digital strategy to integrate a holistic eco-system enabling our sectors with their work and empowering AlUla's digital transformation.
But we are not simply building technologies for the sake of it. Rather, we are solutioning interoperable technologies to scale to be utilised, to accelerate the development of AlUla into a world-class, advanced, fully digitalised, and data-driven destination with community at its core.
What digital looks like
Synergising our project in a place like AlUla requires a deep commitment to regeneration – to comprehensively develop and reimagine an untouched greenfield and brownfield location in a way that expands and showcases the majestic beauty of AlUla.
What this means is the opening up of new channels for residents, visitors, and businesses to access information and services in a customer friendly and intuitive manner from digital devices.
Seamless integration through digital transformation brings numerous real-world and sustainable development benefits as soon as you arrive in AlUla. Our plans for that experience begin at people's first point of engagement with AlUla, allowing them to interact through a series of digital tools explaining how to navigate and fully experience the destination – all within a digital format. The recently launched Experience AlUla app emphasises how key services are being embedded in AlUla and its future as a global landmark.
Our strategy has a strong community focus with quality of life playing an essential part. It is driving us to rethink and improve mobility, to create skilled jobs that will supercharge economic development as well as support population growth and retention by showing that people don't need to leave in search of new careers in advanced industries.
It will make it easier to communicate with local authorities and businesses who are digitally available, allowing for swift and transparent license applications to engage with government services – all conducted in real time, fully paperless, and automated for maximum efficiency.
The digital landscape we're building also means we can see where investment is needed, where infrastructure works are required – again, all in real time – so that we can accurately apply resources, direct investment, and see how each sector of our economy is performing and how it is digitised.
Today, RCU is rapidly maturing in terms of how technologies are being utilised. Once all the elements of our strategy are gradually applied and accessible for our customers, these technologies will provide positive results for our community.
A future in progress
We are still in the early stages, but we are committed to our journey and making progress. The foundation platforms continue to be implemented and our ambitions are being articulated with a strong focus on delivery.
We no longer view AlUla through the traditional lens that previously shaped people's perceptions – as a place that belongs only in antiquity.
Today, I see AlUla as a destination that is being transformed through a digital strategy that is embracing the future at a rapid pace.
It is moving forwards with the adoption of new technologies, with a focus on integration as well as interoperability to make people's lives better through systems that will bring far-reaching benefits to our community and to future generations.
This is a place where digital, data, and technology aren't just buzzwords or tools to use when and where needed – they're a natural part of life. A part of the landscape. A part of AlUla.