Ensuring Minimum Disruptions on the Supply Chain
Piyush Malviya, Senior Director (International Operations) & Head, MEA, Moglix, says the supply chain industry has an opportunity to leapfrog into the digital future with well-planned and well-implemented digital transformation initiatives.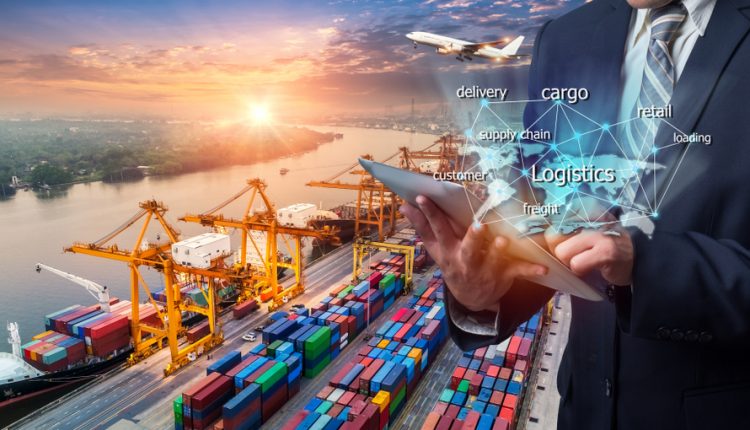 Digital transformation is an industry-wide initiative that often starts humbly and then grows exponentially. This is true especially when the tipping point towards digital transformation is brought about by external factors that no one could have predicted. COVID-19 was one such tipping point for the intense digital transformation of the supply chain industry in the Middle East region.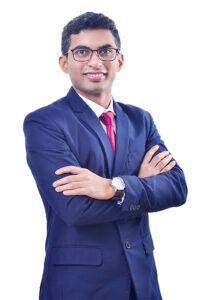 Countries such as the Kingdom of Saudi Arabia and the United Arab Emirates are taking the lead here. Take for instance, The World Economic Forum (WEF) collaborated with the Abu Dhabi Digital Authority, Dubai Future Foundation, and Saudi Aramco, among others by launching a Blockchain toolkit for the supply chain management. Dubai Future Foundation (DFF) foresees a greater role for 3D printing, Unmanned Ground Vehicles (UGVs), Unmanned Aerial Vehicles (UAVs), the Internet of Things (IoT), augmented reality, exoskeletons, and companion robots in the future.
The procurement function is at the center of this technological breakthrough in supply chain. The pandemic has underscored challenges in the supply chain across industries, which has, in turn, led companies in the Middle East to turn to technology to overcome persistent procurement and supply chain issues. To plan and look for the next digital opportunity in supply chain, we must address these challenges and bridge this digital divide in the process.
Traditional Procurement is Often Offline and Inefficient
The manufacturing sector in the region, prior to the pandemic, relied on a highly fragmented supplier base, and with a few exceptions, it wasn't standard practice to replace the many suppliers with a few or just one. Suppliers were then battling for smaller pieces of business, their struggles compounded by the regular emergence of competition. This meant limited resources to invest back into the business, to shore up processes and systems, and adopt best practices or other customer-focused investments. A manual and relationship-led procurement and supplier management process meant limited adoption of digital tools such as ERP systems.
The forced distancing that the pandemic enforced meant that several inefficiencies in this system were exposed. The entire manufacturing process could be slowed – or even stopped – for a lack of communication. Looking to the wider business, order tracking and visibility emerged as another challenge, and working capital began to be impacted. Add to this the long and arduous process of finding alternate suppliers, and the situation became even more grim. All because the time-tested supplier relationship model relied on a consistent human to human interaction, and could not cope with a scenario when this was not immediately possible
Typical Sales and Distribution Channels are Inadequate
The journey from factory to customer was also hindered. With distribution and retail spread thin, distributors often followed manual processes for product specifications, book prices, placing purchase orders, and tracking inventory. A preference for lean inventory and decentralized operations, and order dispatch intelligence required inputs from multiple nodes.
The reverse journey as well – customer feedback to the manufacturer – often got lost or miscommunicated, resulting in low stock in some places and excess in others, which became all the impactful when the world shut down. The first casualty was the customer experience, leading to a realization within the industry that the old processes were inadequate to address the needs of today's market.
Next for Digital Supply Chain Transformation: Connectivity, Convenience, and Analytics
Before the pandemic, a few manufacturers had already commenced digitising their supply chain, and these are the ones that recovered quickly. The dramatic shift towards a digital supply chain has been all too evident post-pandemic, with a full realisation that it not only makes them more competitive and resilient – there is also an economic upside.
According to market analysts Ventures Middle East, digital transformation initiatives in supply chain have become increasingly powerful and businesses that make use of it are expected to stay resilient. The Gulf Cooperation Council (GCC) countries are expected to continue to invest heavily in digital transformation solutions in supply chain as it tries to enhance its position as a hub for international commerce in a pandemic scenario as well.
Connectivity – With Both Suppliers as well as Distribution Channel Partners
The first step towards a digital supply chain is a common communications platform, to plug gaps and enable immediate updates from anywhere in the chain, at any time. ERPs today are cloud-based, which can act as the link between manufacturing and the upstream and downstream. To be most effective, though, this needs concerted effort and commitment at all stages. This cannot happen only based on strategic importance or size but must be truly inclusive across the value chain. At times, smaller and emerging partners may require increased handholding to effectively contribute, which is a worthwhile investment of time and effort to avoid the chain being disrupted by the 'weakest link'.
Convenience – A Touchless Buying and Selling Experience
In the digitization of the supply chain, people involved bring their human sensibilities first, and their professional roles next. Making their digital experience as close to the consumer-facing experiences that they are used to will have a significant impact on their willingness to adopt. This means investing in a friendly, intuitive online user experience on your B2B platform much like the ones offered by Amazon, Noon, and others. The significant added advantage here is the amount of back-end integration that can be done, including inventory, procurement processes, PO (Purchase Order) value and volume, expected fulfillment, and so much more.
Analytics to Optimize the Entire Supply Chain 
The third step is a bonus from the digitization process – that of leveraging the power of data analytics. This can lead to an optimized supply chain performance, and even dramatically reduce inventory costs. On the sales side, analytics can help with forecasting, stocking, and improving the efficiency of the supply chain overall. As much as digitisation will transform the entire operation and the supply chain, mission-critical elements remain, such as warehousing and a partner network.
The Lessons That Will Remain in the Post COVID19 World
Challenges surely remain – in a region such as the GCC, where the supply chain can be physically spread around the world, the impact of disruption can be felt more keenly, and there is significant push towards developing suppliers who are physically closer. If physical proximity is not always possible, then consistent availability no doubt must be the focus, which is enhanced via digital tools and systems.
Digital transformation stories are all around us, and we are seeing many more digital supply chain stories among these. Digital transformation is often seen as a visionary undertaking, but while trailblazers had early advantages, all organisations exploring transformation can still unlock significant benefits.
In an industry such as supply chain, which has long been seen as behind the modernisation curve, well-planned and well-implemented digital transformation offers the opportunity to leapfrog to a new, digitally-enabled future ahead of competition, crises, and most importantly, customer expectations.