Redefine Investment Strategies For Post-COVID Digital Transformation
Assaad El Saadi, Regional Director, Middle East, Pure Storage, explains why charting out a technology investment strategy for post-COVID-19 digital transformation is critical for the way forward.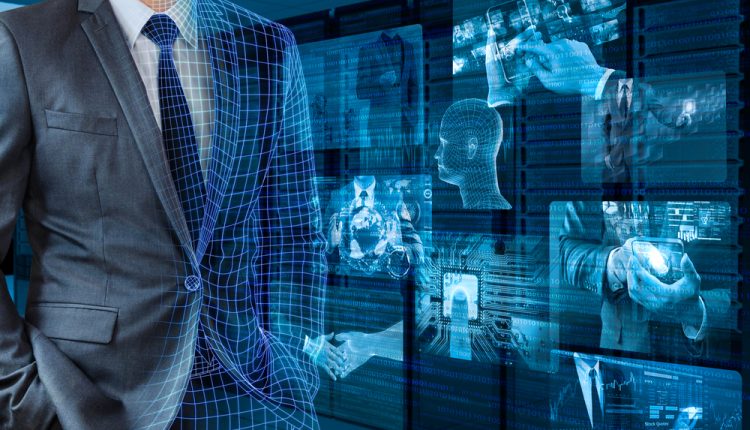 The history buffs among us might recall that Florence Nightingale is widely hailed as the founder of modern nursing, most notably for her pioneering sanitation methods during the Crimean War — she proposed hand-washing treatment as an effective form of reducing infection rates amongst soldiers. But in spite of the clear positive impact this had on containing and stopping the spread of infections, it took another 125 years, until the 1980s, and a series of bacterial outbreaks, before hand washing and cleansing became staple hygiene habits.
Fast forward to 2020 and COVID-19 has reinforced the need for basic hygiene. If we were to zip ahead another 125 years we might look back, much in the same way we have done with hand-washing, and see today's pandemic as a similar turning point — but this time in the adoption of digital infrastructure and services. The notion of digital transformation isn't anything new, yet it has been accelerated by a widespread need for accessible, online services. This is highlighted in a recent report from AppDynamics, where 71% of technologists reported that digital transformation projects in their companies have been implemented within weeks rather than the months or years it would have taken prior to COVID-19.
IT leaders find themselves today at a commercially critical point in history. How and where they invest will be under scrutiny like never before, as employees, customers, and partners all look to technology to provide an answer to the challenges that lay before them. Yet innovation for innovation's sake, for instance, will likely lead to overspend and underwhelming returns. Both are consequences that must be avoided, particularly during a time that looks to present ever more complex economic and environmental challenges.
Prioritise infrastructure flexibility
Expectations of what is or will be normal have changed in many ways. How businesses operate today has transformed dramatically compared to just six months ago. Whether the sector is retail, manufacturing or financial services, all business leaders have had to rethink their corporate strategy and it's important that the technology strategy is in lock-step.
For IT leaders, this means tearing up the investment playbook. The legacy 18-month budget-and-procurement cycle that relies on a capital expenditure model and forklift upgrades are an ill-fit for today's business operations, where plans often change rapidly to reflect new and unexpected requirements. Instead, investment should centre on flexible consumption models with infrastructure that supports maximum flexibility and optionality, enabling teams to quickly deploy and scale new projects and applications.
Moreover, as the economic uncertainty grows, budgets are going to be tighter than ever. For IT leaders, this can pose a headache when trying to get approval from risk-averse CFOs on new infrastructure or projects. The benefit of embracing a flexible consumption model is that businesses can avoid the 'big bet' that often accompanies capital-intensive transformations. Instead, they can aggressively drive modernisation projects with low risk of rising costs, budget depletion, or vendor lock in.
Be it data analytics facilitating personalised shopping in retail, or the application of deep-learning in autonomous vehicles, businesses of all sizes should have the opportunity to compete and build applications fast and to demand. Ultimately, only flexible consumption models can talk to this level of accessibility and risk-aversion.
Ensure on-prem is part of your hybrid cloud strategy
During times of flux, the challenges of planning ahead on IT spend and infrastructure are compounded. It's so easy for leaders to under or over provision, or focus on the wrong solution for their business transformation. Research shows that cloud migration remains the top priority for many business leaders undertaking digital projects, thanks to its ability to scale, provide easy data management and keep costs down. While the current situation may have accelerated cloud adoption, it's not the only option. Enterprises prioritise simplicity, agility, and flexibility — cloud traits that also exist on-premises. Now more than ever, there remains a need for a hybrid approach to IT.
While it's true that cloud architecture can allow enterprises to stretch their IT strategies, up level applications quickly and retain large data sets, on-premise resources still have a critical part to play in business operations. For those forward-thinking business leaders with an eye to using emerging technologies like AI and deep learning in their strategies, on-premise equipment is invaluable. It will make data work harder and better for them, allowing them to power mission-critical applications that cannot live in the cloud — such as those that need extremely low latency and high throughput.
By making on-prem part of your hybrid strategy, you have the option to choose the best hosting option, depending on the workload and the business objectives. And by leveraging a flexible consumption model, customers can accommodate their ever-changing business needs.
Importantly, this hybrid approach does not need to weigh heavy on budgets. Under a flexible consumption model, whereby leaders scale infrastructure on-demand, the total cost of ownership is driven down. Suddenly, critical technologies are affordable and accessible to companies of all sizes, no matter the size of the balance sheet. In turn, this alleviates capital for investing in other areas of the business.
Charting a way forward
It's clear that COVID-19 has accelerated digital transformation as a whole. However, despite this spotlight on digital projects, many businesses do not have the capital at their disposal for significant IT overhaul. What's more, CFOs and business leaders are more conscious than ever of budget constraints and will likely only invest on guaranteed returns.
IT leaders must be smart and look towards a different way of managing their technology environments. Flexible consumption models, with their low TCO, rapid integration and agility are perfectly suited to the many challenges of today's operating environment, and will no doubt be a business mainstay as they take on the workloads powering the innovation of tomorrow in industry 4.0.