Why Data Centres Must Evolve as Decarbonised Future Innovators
Ahmed Ibrahim, Director, Global Business Development – Service Providers at Intel Corporation explains the need for Data Centres to evolve as decarbonised future innovators.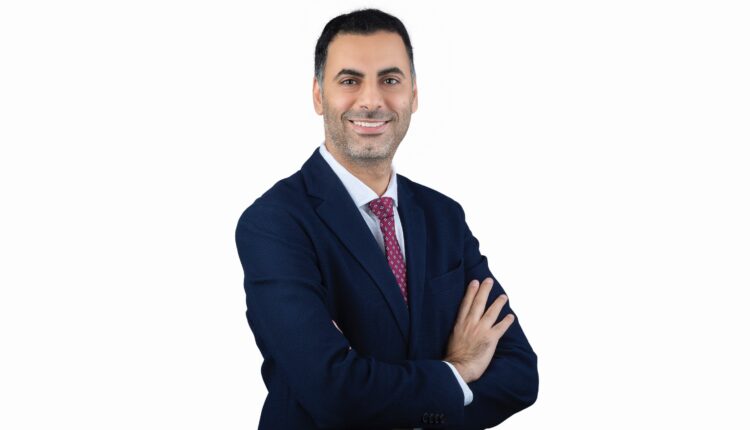 With ESG becoming a business byword and net zero goals an industry imperative, technology majors the world over are committing to reducing their environmental impact. With the tech sector representing a key contributor to greenhouse gas emissions, the challenge is huge.
Despite the size of the challenge, Intel believes it can be addressed from the very DNA asset of the sector – innovation. While tech companies are the beating heart of innovation, we now need to underscore this capability with sustainable action and data centres will be at the core of the approach.
There is no doubt data is the lifeblood of the globe's digital progression. The amount of data circulating is growing exponentially as more organisations leverage technologies including AI, cloud, and analytics to get the best for their business, consumers, and stakeholders. With that growth comes increasing demand to securely house and manage the data – thus a growth in the number of data centres. But here's the conundrum: Data centres account for 2% of the world's generated electricity and that figure is projected to rise to quadruple by 2030.
Data centres have to be at the very core of our new sustainability approach. At Intel, we've pledged to achieve net-zero greenhouse gas emissions in our global operations by 2040, so we've taken a long hard look at the operational infrastructure of data centres and concluded there are three areas to improve to become more sustainable: design, functional load spread, and adoption of an open and integrated eco-system.
Firstly, we advocate redefining the design principles of data centres, the most significant being reimagining the traditional use of air as a coolant – a method that is increasingly unsustainable both economically and environmentally. The solution is to opt instead for immersion in liquid cooling. With components and fluids sealed in a container, heat is transferred to the coolant, which significantly reduces energy demand. And once in liquid form, we can capture the heat, so we don't have to exhaust it as hot air.
At Intel, we have introduced the industry's first open-IP immersion liquid cooling solution and reference design. We are already working to help customers realise its immediate benefits. One data centre we are working with has already been designed in conjunction with a farm and is now capturing heat through immersion liquid cooling, transferring it to indoor farm buildings to grow fruit and vegetables.
Secondly, we must spread the compute resources. Services such as virtual switching, security, and storage can consume a significant number of CPU cycles, which can cause data centres to overload and overheat. We have worked to introduce a data centre infrastructure processing unit (IPU) to help customers and partners improve data centre efficiency and distribute power consumption by circumventing the CPU. Our latest IPU offloads functions such as networking control, storage management, and security – all of which were traditionally run on the CPU – and we also plan to roll out new discreet graphics processing units to further this advancement.
Companies can also migrate to edge data centres — smaller facilities located close to the edge of a network, helping provide quicker content delivery to end devices with lower latency.
Thirdly we are advocating the adoption of an open and integrated ecosystem as we did when we made our new immersion liquid cooling solution and reference design open IP – to simplify and accelerate its implementation throughout the industry. The initial solution and design proof of concept will be completed in partnership with Intel Taiwan and introduced across the Taiwanese technology ecosystem in a phased approach, with plans to scale out globally.
Why is data centre innovation crucial? Quite simply because reliance on technology is here to stay and data centres are one of the world's most important business infrastructures. Delivering the data centres of the future will drive efficient power utilisation and give life to new technological approaches and advancements that will result in even more innovation from a sector where innovation is the end product.
The need to reduce and optimise energy consumption in data centres is vital to cost efficiency and a point of climate social responsibility. The 4th Gen Intel Xeon Scalable processors represent an ideal balance between power and performance featuring high per-core throughput, performance per watt and core counts that increase the number of connections per host or instance. The platform also introduces new light sleep power states, which makes power management more responsive by taking idle cores out of sleep much faster than with predecessor technologies.
The ability to shift more quickly between power states reduces exit latency, defined as the delay in the execution pipeline as processor cores come out of sleep to do work. Lower exit latency helps ensure that processing resources are available when they are needed.
This is technological progress in action, proving that the pressing need to decarbonise data centres can be an innovation driver and demonstrate Intel's commitment to fully harness the power of technology to solve increasingly complex and interconnected global challenges over the next decade and beyond.