Why Zero Trust Approach Is Critical To Network Security
Increasing complexity and expanding networks demand a new approach to cybersecurity. A change of security philosophy may be the key to securing future networks, says Fady Younes, Cybersecurity Director, Middle East & Africa, Cisco.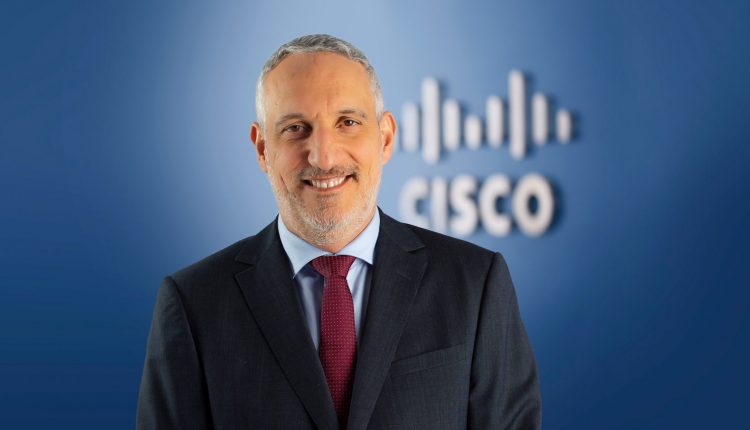 At Cisco, we understand how challenging it can be to manage cybersecurity. With a shifting threat landscape, emerging technologies to accommodate and constant requirements for monitoring, update and more, the role of CISO is one of the most demanding in IT.
We also know from listening to our CISO customers about the biggest issues they face in security. Our recent sixth annual CISO Benchmark Report, which surveyed 2,800 security professionals around the world, identified some common themes. Over half of all CISOs find protecting mobile devices and data stored in the public cloud to be a serious challenge, half find private cloud infrastructure difficult to defend; 41% say data centers and networks are difficult to defend and 39% have say they struggle to secure applications.
The report does identify a number of ways in which corporate cybersecurity is maturing. The survey respondents said that executive leadership continues to consider security to be a high priority, and organisations have also improved their risk assessment, use of metrics to track progress, and definition of job roles and responsibility.
Despite the advances, security does not get any less complex. With cloud and mobile devices, and IoT end points, the footprint that has to be monitored and managed continues to expand and evolve. The sudden global switch to working from home has also extended the corporate network way beyond traditional borders. Managing the demands of this extended network is clearly an issue for most CISOs.
Many IT leaders are rethinking their approach to cybersecurity, and considering a fundamental shift to a 'zero trust' approach, as the best way to maintain security over an ever-shifting network.
Zero trust is a comprehensive approach to securing all access across your networks, applications, and environment. Zero trust covers every possible point in a network across users, end-user devices, APIs, IoT, microservices, containers and more, and demands verification of trustworthiness before granting access. The zerotr ust approach relies on strict access controls for everyone, every time, across the whole network, even if the request is from inside the perimeter.
In short, zero trust is about never implicitly trusting, but always verifying someone or something that is requesting access to work resources.
With a zero-trust framework, you can identify and verify every person and device trying to access your infrastructure. Zero trust is a pragmatic and future-proof framework that can help bring effective security across your architecture – spanning the workforce, workload, and workplace.
A zero-trust framework ensures that the user is known and authenticated; the device is checked and found to be adequate; and that the user is limited to where they can go within your environment. Having zero trust in place removes much of the guesswork in protecting your infrastructure from all potential threats, including mobile devices.
While maintaining such a heightened security stance may sound complicated, and enabling zero trust relies on being able to continuously monitor the network the approach is gaining traction as the most reliable strategy that can provide the required degree of certainty in the protection of critical assets.
Adopting zero trust requires a comprehensive assessment of the organisation. The security team must define the protect surface and identify sensitive data, assets, applications and services (DAAS) within the network.
The most important step is developing a zero trust framework that identifies all transaction flows across the network, and to map the dependencies within and around databases and applications which allow you to develop apply micro-segmentation and contain lateral movement within the network.
A zero-trust framework provides you visibility into what is running – and what is critical – by identifying and enforcing policies throughout your network. It also alerts you in the case of a policy violation through continuous monitoring and response to indicators of compromise.
Once the framework is in place, the security team can then deploy solutions to protect three main elements – the workforce –  the individual workers and their devices, the workload secure connections between applications; and workplace, user and device connections across the network. Continuous monitoring then ensures that violation of the framework results in protective measures are activated.
Implementing zero trust may sound like a difficult and time-consuming process, but Cisco has a full portfolio of solutions to help organisations to adopt this approach. Most importantly, the switch to zero trust should not be seen as putting barriers in place in your network, rather, it is an enabler of today's distributed and open working practices and environments, while retaining security as the default setting. Even though the security landscape continues to evolve and create uncertainty, zero trust removes variables and ensures that only certainties remain in your network.