Beyond the Pandemic: Exploring Modern Channel Strategies
Industry experts explore how IT partners can build successful businesses in the post-COVID-19 world.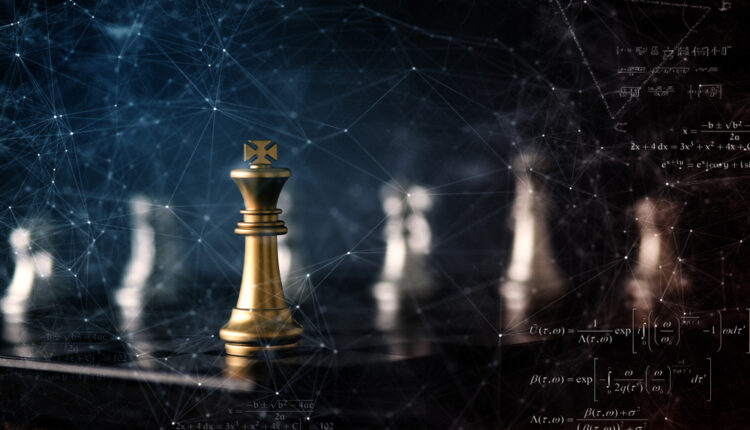 In 2020 when the world was brought to a standstill with the emergence of COVID-19, everyone hoped to be where we are today – at the beginning of the end of the pandemic. While it made us rethink everything we knew about life and business, the pandemic also compelled organisations to double down on innovation and introduce new models and technologies that are most likely to remain.
The disruption the pandemic caused affected all layers of business, including regional technology partners. However, most of the channel community ended up rising to the occasion and becoming the advisors that customers were frenziedly seeking.
"Partners stepped up to reduce the disruption for customers, but it wasn't easy," says Sherifa Hady, vice president channel, Europe Middle East & Africa at Aruba, a Hewlett Packard Enterprise company. "They had to work hard to navigate the complexities of the pandemic, to ensure the safety of employees. They had to re-organise their IT infrastructures to support the work-from-home trend."
Agreeing Sakkeer Hussain, director, Sales and Marketing, D-Link Middle East, says, "Partners had to go the extra mile, which is paying off in spades today. They identified new revenue streams and played to their strengths. Some partners also went ahead and upskilled to better optimise market opportunities. They kept customers at the center of everything they did and offered customised solutions. They helped fuel the region's accelerated digital ambitions."
Hady adds, "Enterprises wanted to ensure that employees working from home had the same experience as working from office – they needed to have the same access to systems, data and applications. Partners were helping customers transition to the cloud and embrace As-a-Service models (Software-as-a-Service, Network-as-a-Service) in order to give organisations the operational flexibility, efficiency, security and cost benefits they required to retain their competitiveness."
Realigning priorities
Today, as the global and regional economy opens full-fledged, it is important that partners maintain the momentum of their enthusiastic approach.
Alaa Bawab, general manager, Lenovo Infrastructure Solutions Group (ISG), Middle East & Africa, explains that by continuing their efforts, partners can create more agile and scalable ways of managing the sales experience for customers.
"Partners need to continue paying attention to what digital transformation means to their customers, and to their own business," he adds.
Murali Konasani, CEO, TekSalah, notes that even in the post-pandemic period things like customer buying habits to business operation models are all still evolving.
"Taking this as an opportunity, partner organisations must continuously innovate themselves to become more relevant to their customers. They must look at aligning workforce and be prepared with an operation model for sustained growth, innovation, and resiliency," he adds.
According to Siddhartha Chakraborty, country manager, UAE, Logitech Middle East, partners are certainly reviewing their priorities as the impact of COVID-19 abates. For example, the channel is increasingly adopting online business and e-commerce, he says.
"Many channel partners, especially resellers, have a traditional, bricks-and-mortar background, but after the impact of COVID-19, they understand better the importance of e-commerce," he explains. "To this end, they have started investing in the infrastructure they need to succeed online, not only for selling products, but also to invest in their digital systems and processes so that they can operate more efficiently and fully tap into the growing digital opportunities.
"The traditional partners are becoming more open and are exploring new technologies and products that they would not have tried earlier."
Hady says the most important priority for ICT partners as the economy revives back to pre-pandemic growth is 'readiness'. "The need to decide the role that they want to play in future and then develop their capabilities in order to best deliver the intended solutions and services."
Understanding partner expectations
Developing the right technical and business capabilities will define the success of partners in the post-pandemic age. However, it is imperative that vendors and distributors offer relevant support that can empower them to grow in today's digital-first landscape.
As a partner operating in the region, Konasani, says, vendors and distributors need to keep it simple when it comes to partner programmes. "The channel ecosystem is evolving significantly, especially considering the increasing as-a-service and cloud environments. What we would appreciate as partners is if vendors and distributors worked on building an unbiased culture and creating trust with all stakeholders. It is important for brands to keep in mind that partner success means everyone's success. They need to have a customer-centric mindset and design a win-win channel programme."
He adds that while challenges will always exist, proactive and transparent communication practices help minimise the impact.
"Vendors and distributors must have continuous enablement engagements with partners and facilitate resources for regular demand-generation campaigns," he says.
Rahil Ghaffar, director, Sales for Middle East & Africa, Virsec, says, "Everyone knows that the channel values margins and incentives the most from a partner programme but there are a lot of other factors gaining importance today. Partners need transparency right from deal registration through to the entire sales process between them, their distributor, and vendors. They are at the front line in an opportunity, so it is natural for them to expect a streamlined in-depth training programme for their technical team members from their OEMs, to ensure that their team is well equipped while presenting the solution to their customers."
Concurring with Ghaffar, Mark De Simone, regional director, MEA at Delinea, says, partners are greatly aided by vendors and distributors, and this helps them to rapidly ramp up their skill sets on new solutions, enabling them to shorten their time to market.
"Value creation is another critical element for the channel as the traditional approach of competing on hardware margins is now just a race to the bottom.
"Instead, partners are looking to differentiate themselves by building world-class professional services practices. Having support from vendors and distributors such as specialised trainings that enable them to strengthen their professional services offering is perhaps the largest need of the channel, as it then allows partners to deliver complex projects," he says.
According to Hady, four to five years ago, partners had different expectations from vendors. They were looking for things like consistency, access to tech resources, MDF, rebates, deal registration, an account manager and so on, from partner programmes.
"Today, besides consistency, they want to have a joint go-to-market business analysis where each partner is managed and treated differently based on what services they can provide. They want to be acknowledged by the vendor, have access to all the resources and incentivised depending on what they can specifically offer – delivery services, support services, post sales services etc. So, it's not just the matter of wanting a certain percentage from 'selling a box' anymore," she explains.
Designing digital futures
Partners must invest in their own digital-led cloud-first futures to be in a strong position to help customers navigate theirs. So, how can they do this to effectively leverage market prospects? Ghaffar believes it is by adopting a new line of business and beginning the transition to a cloud-first model.
He says, "There is a massive opportunity ahead because cloud services are rewriting the rules of the business.  They open doors for partners to recurring revenue streams and a sustainable business model. They can integrate multiple products and their services into said model and be innovative in their approach to differentiate themselves from others. Customers today are becoming more open to outsourcing their services and partners should leverage this as an opportunity."
De Simone adds, "The key to a digital-led cloud first future is to embrace the reality that the business model of a partner will evolve from that of traditional integration and support, to a MSSP / cloud model delivered via public clouds in a fully secure service play.
"This is a tall order in terms of SLAs, contracts, and migration activities. It also requires channel to keep their clients' best interests in mind by being neutral and advising customers as to whether an on-premises recurring contract, or a cloud service delivered over three different clouds is the right fit for their organisation."
The adoption of as-a-service and managed services solutions have exponentially grown over the past two years. In fact, Samer Semaan, channel manager, Middle East at Pure Storage, says, "Some early adopters in the channel are claiming that around 75 percent of their revenue is now being driven by managed services at the expense of 'traditional' reseller methods. This trend will continue to grow and evolve in 2022, and we will see bigger year-on-year growth in as-a-service adoption than ever before.
"This is being driven largely by end-users, who are asking more questions of resellers about cost efficiency, flexibility and user experience, driven by a need to be more agile following the challenges of the past two years. This is why, 2022 will be the year of as-a-service."
To sum up, channel partners have to continue being bold and playing to their strengths while also exploring new market opportunities to ensure success and growth in the digital modern age.