How Spectrum Networks Empowers Channel Partners Through Microsoft Training & Certification
Spectrum Networks delivers premium training and consulting services within numerous domains to augment and expand its expertise to remain futuristic in this dynamic market. With a track record of over 18 years, Pournami Nair, Vice President - Sales & Alliances (MEA), Spectrum Networks, emphasises the importance of upskilling and reskilling through Microsoft trainings & certifications to empower the channel ecosystem.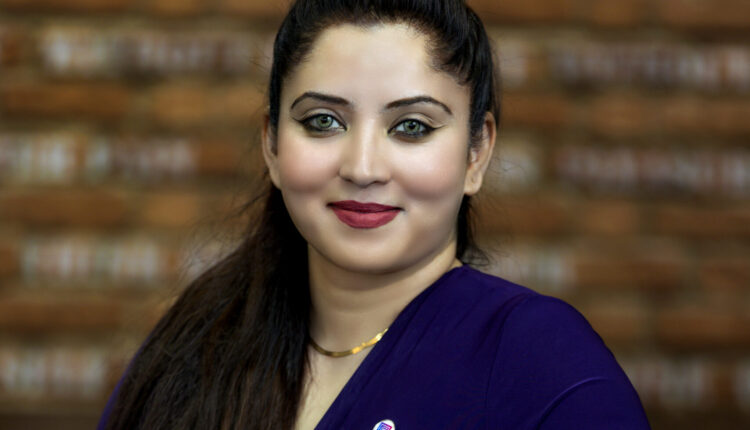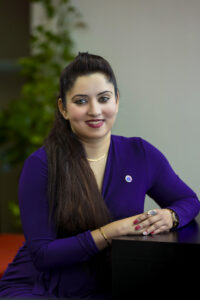 Being a Microsoft Learning Partner for over a decade, why is it important for channel partners to get trained and certified?
Vendor-authorised training & certification is one sure-shot way to ensure that channel partners are well-equipped to sell and implement respective products and solutions. The more partner resources are trained, the more comfortable and adept they become at what they are at selling. End customers most definitely trust trained and certified partners, which also helps maintain the channels' commitment to the technology vendors they represent. Certifications prove your expertise in the respective domain, improve staff efficiency and productivity, mitigate risks, drive business agility, and reduce costs in the long run. The Microsoft channel ecosystem is also mandated to train and certify resource pools as part of their channel program. To top organisational benefits, global certifications like Microsoft's also positively influence an individual's career profile, market value and boost employer recognition.
What is Spectrum Network's vision and mission for upskilling the IT Workforce?
Like our tagline suggests, Spectrum Networks' vision is "Making Digital Real" by enabling companies to seamlessly adopt their digital transformation initiatives through continuous skilling of their resources, and our mission is to be the preferred and trusted skilling partner for end users and channels alike on their digitisation journeys.
How many Azure trainings has Spectrum Networks churned out over the past year, and how many are you targeting for 2023?
Over the past year, we have trained app. 10,000 professionals on various Microsoft technologies, including Azure, within the MEA and APAC regions. We hope to double that figure in the coming year. These learners are then supported on their certification journey via free exam preparation bootcamps, discounted exam vouchers, complimentary practice exams, interactive Q&A sessions, etc., with the eventual opportunity for them to attempt final certification exams from Spectrum Networks' Pearson VUE testing premises in the UAE.
What was the strategy to handle the training delivery on a larger scale catering to government and large enterprises?
Government establishments and large enterprises is a key segment for us, and account for the majority of our customer portfolio. Owing to the sheer number of learners in such companies, a custom-made skill gap analysis tool is an important strategy we implemented to cater to these metrics. Through brief questionnaires and probes to identify existing skill deficits in workforces, we map out customised learning paths for each learner based on their current capabilities and job roles. Through this, we are able to provide businesses the best value for their money, with better and optimised resource planning.
How are the training programs curated and customised for various sectors and domains in the region?
Our certified trainers are equally qualified consulting professionals with relevant expertise in servicing customers from various verticals and domains. This has helped us immensely in curating training programs relevant to each sector; based on trending, industry-specific, technology skilling requirements to help customers stay up-to-speed in an IT landscape that is forever evolving at a rapid pace. We also customise private batches for customers conforming to their preferred delivery timings, agenda, location, training modalities (physical, virtual or hybrid), the language of delivery, duration of classes, and any other such choices.
Spectrum Networks has launched Certification Drives in Turkey, KSA, Kuwait, etc.; what were the factors considered in the process? Were there any challenges faced?
That's correct. We have launched Microsoft certification drives in various territories in the Middle East and Africa. As global organisations continue to hunt for digital professionals with particular skill sets, certifications provide a foolproof way to ensure current and future employees have the knowledge and talent needed to help progress their digital transformation journeys. For businesses to harness the talent in these resources, they must train and certify them. While customers do understand the importance of having skilled resources to be able to implement and sustain high-end technologies that are imperative to their businesses, getting their employees to attempt and clear the certifications is still a challenge in the region. To help learners go the full circle, we provide fast-track exam preparation boot camps, structured practice exams, interactive Q&A sessions, extended lab support, amongst other benefits assisting them in passing the final certification exams. Language preferences in certain geographies proved to be a challenge of a different nature that had to be considered too, although we addressed this gap by expanding our resource portfolio to include localised and multilingual resources.
Organisations are rapidly evolving. What are Spectrum Networks' best practices to keep up with the pace? 
We have implemented global industry standards and best practices, including various forms of skill gap analysis, online pre & post assessments, customised boot camps, fast-track exam preparation sessions, complimentary webinars and workshops on various topics and using our own digital training portal called the Spectrum Training Management Portal (STMP) to manage the total skilling journey from registrations, attendance, feedback, analytics, and reporting, resulting in a higher degree of customer satisfaction. Apart from being an award-winning training partner for many of the vendors we represent, we are a digital training partner for multiple vendors and an authorised Pearson VUE testing center in UAE with the ability to conduct various IT and non-IT certification exams on behalf of the principals.  Organisations can benefit from this partnership by utilising the opportunity to train and certify their personnel in these technologies, as a result improving business efficiency and productivity, reducing attrition rates, augmenting employee satisfaction, reducing costs, and increasing agility with respect to being able to quickly and efficiently adapt to a rapidly changing technology landscape.
We also provide a more consultative approach to certification training; in that we do not just provide a plug-and-play training proposition but engage deeply with the customer to identify existing skill gaps and advise appropriate tailor-made training plans for organisations to address those breaches.
How is Spectrum Networks using its partner network to meet the knowledge and skill demand for today's digitally transformed organisations?
We strategically align with channel partners to reskill and upskill their own resources apart from extending these authorised trainings to their end-user fraternity through privately and publicly delivered physical or online classes. Whilst channel partners can certainly execute projects on these technologies, having certified resources on the ground gives them the much-needed edge in this competitive market. In alliance with these channel partners, we drive Microsoft trainings and certifications to address existing skill gaps in high-end and niche technologies within the market.
How has Spectrum Network's partnership with Microsoft benefitted both the organisations and the IT Industry?
Having been recognised as a finalist amongst 4400+ Microsoft partners across the world, Spectrum Networks has been an award-winning learning partner not just for Microsoft but for many other technology vendors that we represent. We have been training professionals on Microsoft technologies for the past 15 plus years, with in-house certified trainers in all major solution areas like Azure Infrastructure, Data & AI, Digital App & Innovation, Security, Modern Work and Business Applications. We can deliver best-in-class Microsoft training on leading-edge technologies that organisations are mandated to implement, especially in this era of cloud transformation. Our partnership with Microsoft has been the crux of a joint commitment to skill and help certify the IT fraternity in the region and with the unwavering support we receive from Microsoft on all aspects, we anticipate to act as their extended arm to evangelise and enable professionals on existing and upcoming Microsoft technologies in this expanse.
What is the organisation's growth target for the upcoming years?
Today, we are a $7M services-oriented company aiming to exceed the $10M mark within the next few years, with individuals trained overall to cross 200,000.