Exploring The Future Of Apps
Low-code development platforms that accelerate application development and delivery are offering IT nimble ways to move the business forward. Are you ready to join the new revolution?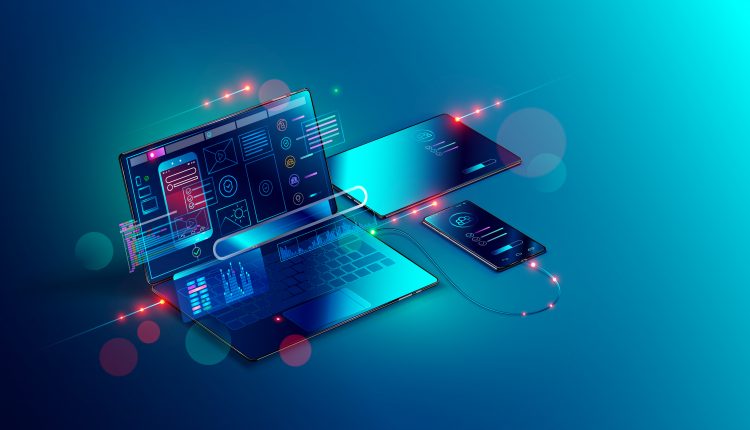 Low-code development platforms allow enterprises to build mobile and web applications through a graphical user interface and automate most of the manual processes to improve quality and time to deployment. For CIOs struggling with shrinking IT budgets and skills shortage, the low-code platform offers a way to modernise their legacy applications and create responsive solutions that meet business users' needs.
According to Research and Markets, the global market for low-code platforms is expected to reach around $53.07 billion by 2024, driven by factors such as the increasing demand for customisation, scalability, and robust solutions.
What is behind this rapid growth?
"With the increasing adoption of enterprise application software, there is a surge in the low-code and no-code application platforms in the market. Organisations are leveraging much more agile application development practices to quickly modernise their business applications, which not only saves cost and time but also eradicates the challenges related to software development skillsets," says Manish Ranjan, Program Manager for Software & Cloud at IDC Middle East, Turkey and Africa.
He adds using low-code or/and no-code application platforms, CIOs can drive their digital transformation initiatives and also resolve their key challenges highlighted earlier. Using low-code, CIOs can modernise any business applications without re-building their existing ones and that too, with much less time, within days and weeks. With this, CIOs can also accelerate on their time to market and gain a business advantage over other competitors.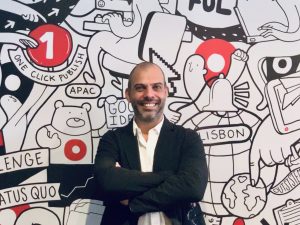 Low-code platforms can also help IT decision-makers in creating a truly customer-centric organisation and fostering business collaboration. "Low-code platforms help CIOs forge a closer connection between business and IT and move from an order-taking mentality to a driver of business outcomes and innovation," says Rodrigo Castelo, Vice President – Middle East & Africa, OutSystems. "They do this by enabling organisations to rapidly launch new products, prototype and deploy new ideas in just days or weeks, and iterate based on user feedback, thus staying ahead of their competition. With a low-code platform, CIOs can quickly address a wide variety of application development needs ranging from creating departmental apps to automating business processes to implementing large-scale enterprise applications, be it B2C, B2B or B2E. Low-code also gives CIOs the ability to use their existing resources, making it possible to "upskill" people rapidly, which is going to be critical, both for companies to work at speed, and for the workforce to get engaged in new career opportunities."
Explaining why low-code platforms are heralded as the future of application development, Pradeep Shilige, Global Head of Delivery, Cognizant, says, "These platforms offer CIOs a different model of programming that delivers speed as well as throughput benefits. By providing faster, creative and efficient ways to modernise applications and deliver minimal viable products for enabling future-forward experiences, these platforms help accelerate digital transformation, bridge silos, streamline processes, and drive greater and more seamless collaboration across teams. Accelerating time-to-market and providing hyper-personalised services are some of the key promises of these platforms that CIOs can leverage for competitive advantage."
Though low-code platforms are easing the burden on programming teams, industry pundits say it will not completely replace traditional coding.
"There will always be a need for pro-code developers, who can tackle the larger more complex problems and systems which require more advanced skills. But the opportunity that it represents is to create building blocks from that work, and 'shift-left' the ability for low-and no-code employees to then manage and maintain and potentially refine/enhance the workflows," says Chris Pope, VP Innovation, ServiceNow.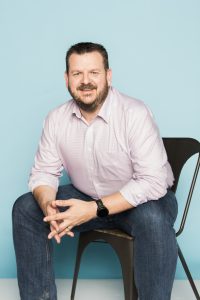 Thierry Nicault, Regional Vice-President for Enterprise Business Unit (EBU) – MEA and Central Europe, Salesforce, agrees: "Low-code app development will not replace coders themselves. Rather, low-code app development makes building apps easier and faster for coders, since they are able to leverage pre-built building blocks of code, rather than having to write new code from scratch."
Virender Jeet, Senior Vice President, Newgen Software, says you cannot classify applications in low-code or pro-code categories. "During development, it depends whether you need pro-developer-level intervention or customization. Also, as applications grow and become part of the organization, more complex functionality might need to be added often requiring pro-grade development, albeit minimal. A good low code platform helps you maintain a balance."
However, Castelo from OutSystems has a different opinion and cites a Gartner study, which predicts low-code application platforms will be used for 65% of all application development activity in five years. The study also states that low-code is applicable to a wide variety of use cases. "The one area where many CIOs hesitate is building large-scale, mission-critical applications with low-code. Many are stuck in the mindset that you have to buy packages or spend years writing custom code with large team," he says.
The most established low-code platforms like OutSystems are well equipped to take on this challenge and in fact, we have several customers already running their entire business and core systems on our low-code platform. With all of the benefits that low-code provides, such as speed, agility, time-to-market, and ability to reskill and resort to existing personnel, I see no reason why low-code wouldn't replace traditional coding in all the enterprise use cases pertaining to digital operations, digital experiences, and digital core systems. It is happening already, he adds.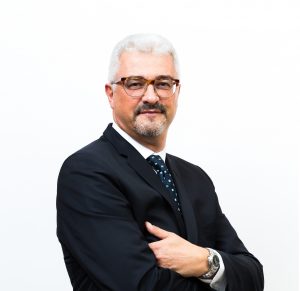 Where do low-code platforms work best?
Ranjan from IDC says low-code platforms is an effective way to streamline business process, operations, and bring automation. Using low-code, organisations are modernising their legacy business applications without re-architecting the complete applications. There is an increasing adoption of low-code and no-code based mobile and web applications within customer experience and customer support function, offering greater flexibility and control on how the experience is delivered. "Especially during the current COVID 19 crisis, organisations were able to build mobile applications within days using low-code to offer their customer services. Organisations from healthcare, education, government and municipalities and retail industries launched various mobile and web applications to better serve their customers (and citizen) during the current crisis," he says.
Shilige from Cognizant adds that low-code platforms work best in areas that need faster deployment of functionality with minimal skillsets. These include departmental applications and specific user interfaces to ERP/CRM applications that cannot wait for developer cycles, specific B2C or B2B campaign applications that are time-bound and need to be deployed quickly, and pilot usages of critical applications.
What should you look out for?
For CIOs opting for low-code application platforms, it is not easy to pick the best platforms from the pack given all the marketplace noise. As low-code platforms have the potential to drive transformational changes, CIOs will have to be involved in the whole process of evaluation, selection and procurement process. "Middle East organisations should evaluate low-code platforms based on business goals, the types of applications they need to build and the desired experience for the end-user. Other considerations include things like enterprise app security, and the ability to seamlessly integrate with internal and external data sources," says Nicault from Salesforce.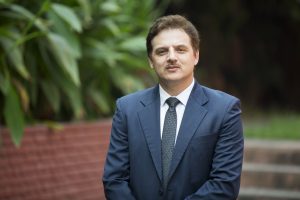 According to Pope from ServiceNow, the criteria can vary depending on the problem and complexity being solved. The key is to, early on, identify the problem being solved and the outcome you want to achieve. For example, the most advanced and feature-rich platforms might be overkill for the problem being solved. "Understanding the right fit will ensure you pay for what you need, rather than a list of features that either go unused or your organisation doesn't have the skills to utilise," he says.
Most of the business applications have workflows, ranging from simple to complex. "A low code platform should offer comprehensive process management capabilities (across development, execution, monitoring, administration, and optimisation). What's more, you should also be able to leverage RPA for the last-mile process automation," says Jeet from Newgen Software.
The criteria for selecting a low-code platform also depends on the sorts of solutions you plan to build, but there are key capabilities that are common to most situations.
"Some low-code vendors specialise in mobile, some in workflow, some fit more into the no-code space and are intended for very simple types of apps. The most sophisticated low-code platforms do not limit what you can build and will ensure you don't hit a wall as your applications evolve and grow, in usage and in complexity. Look for platforms that cover the full stack: database, logic, multi-experience, and multi-channel user interface and business processes," says Castelo from OutSystems.