The 'unsung heroes'
Khwaja Saifuddin, Senior Sales Director, Middle East at Western Digital speaks about how WD continues to develop storage solutions to meet the rising demands of modern surveillance technology and the company's strategy to bring the spotlight over the brand that powers surveillance behind the curtains.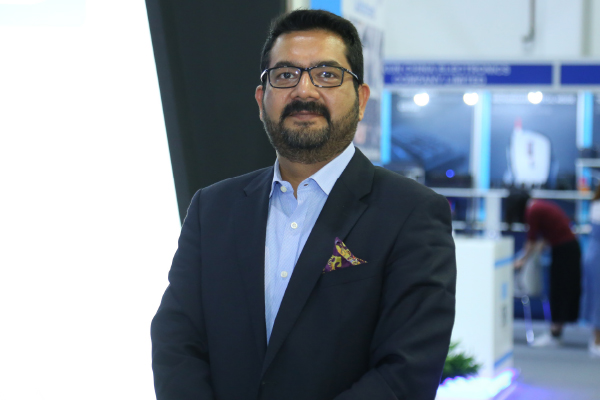 How did WD fare in 2018 and what is your roadmap for this year?
2018 was a challenging year but we ended it on a positive note. From a partner perspective, the implementation of VAT took some getting used to. Once the processes were streamlined, it was business as usual.
We already have a strong portfolio storage solutions for both consumer and enterprise segments. This year our main focus will be on developing the channel for enterprise solutions in the region. Last year was a learning curve, both for us and our partners. This year, our outlook is to mature in this market from not only a storage perspective but also in terms of server and storage platforms. Further, we aim to expand and diversify our product portfolio to establish our leadership in the industry. We are also in the process of expanding our team in line with the increased demand for our products in the market.
Another change is to bring the Western Digital brand to the forefront. Our customers use our products, unaware that the storage they have in their laptops, PCs and even servers are backed by WD. We are the 'unsung heroes' and this year we will promote the company branding as well.
What is the state of the regional storage market?
Today, storage is not just about saving data on your hand-held device or a hard drive but also on cloud storage. When people save their data on the cloud or share it on social media, it demands storage space. As the volume of data keeps on increasing, largely driven by IoT, machine learning, AI and analytics, I expect the demand for storage solutions to continue to rise in the Middle East.
You have your roots in the consumer market. With your move into enterprise space, what will be your go-to-market?
Last year, we started working with our channel to create the right approach for addressing the requirements of the enterprise market. The market was torn between the pressures of a changing economy and the demands of an evolving surveillance industry. We have learnt a lot from last year's experiences and are currently working with our existing partners who have complete know-how of this segment and a strong customer base as well.
How would you assess the demand in surveillance market?
If we talk about this region in particular, the video surveillance market is definitely gaining prominence, as more and more countries continue to invest heavily in safe city technologies. Both in private and public sector, huge investments are being made in keeping the neighborhood and the city safe through video surveillance. This calls for powerful storage solutions that can meet the demands of increasing surveillance data and footage. Our edge-to-core surveillance portfolio meets this demand as the surveillance industry moves to high resolution cameras and 4k output. WD's Purple hard drives are optimized for all such mainstream video surveillance applications.