Celebrating Digital Excellence: ICT Leadership Awards 2020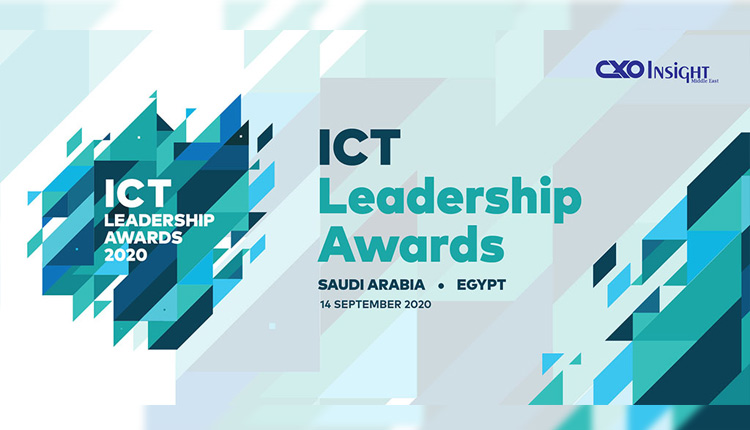 CXO Middle East organised ICT Leadership Awards 2020, highlighting digital business excellence specifically from Saudi Arabia and Egypt markets. The live virtual event recognised IT leaders and organisations who have effortlessly transitioned their operations into remote models and offered deep insights from reputed speakers and panelists.
The Middle East is bubbling cauldron of innovation. The pace of digital transformation in the region is accelerating in the wake of the pandemic with the rapid adoption of digital technologies such as AI, blockchain, and cloud computing, layered with cybersecurity.
Basil Ayass, a well-known face in the industry, was the MC for the event and welcomed the live attendees. "Six months ago, none of us could have imagine how this global pandemic would turn our world upside down, changing the way we live, work, do business and socialise. The pandemic is forcing many companies to speed up their digital transformation initiatives and leverage innovation to grow their businesses again," he said. "Today, we are honouring companies in Saudi and Egypt whose practice of ICT has led to substantial benefits and weathered business disruption during these difficult times."
In his keynote address, Yasser Elmashad, Cyber Security Specialist from F5 reiterated the need to revamp current cybersecurity strategies to take into account evolving trends.
"Traditional network perimeter security is not relevant any more to today's modern environment. Businesses across verticals must look at adopting Zero Trust as an approach," he said.
Elmashad added that today all applications must be protected and not just the mission critical ones. He went on to explain how F5 can help with its unique offerings in a customer's digital journey.
Next, a thought-provoking discussion titled 'Emerging from the crisis-How the pandemic is forcing a rethink in technology roadmaps' kept attendees glued to their devices. The panel featured esteemed speakers Rajalakshmi Srinivasan, Director, Product Management, Site24x7, Riyad Al Rasheed, Country Manager, Saudi Arabia, Rubrik and Zaki Krayem, Sales Manager Financial Sector, Fortinet and was moderated by CXO Insight Middle East Managing Editor Jeevan Thankappan.
The panelists discussed current trends such as increased demand for remote communication and collaboration tools, acceleration towards cloud environments, securing beyond the network perimeters, importance of data and its protection, criticality of backup and recovery plans among several other key topics. The panelists concurred that for companies to thrive in the new normal they have to rethink their current strategies, quicken their digital plans and always have cybersecurity as top priority.
The last leg of the virtual event was the much-awaited live awards ceremony where 20 winners from Saudi Arabia and Egypt were applauded for most innovative ICT projects. The winners were chosen from a pool of more than 100 shortlisted entries after a careful assessment by CXO Insight's editorial team.
Complete list of winners as below:
Mir Dawar Ali, ACWA Power
Tarek El-Sherif, Al Ahli Bank of Kuwait – Egypt
Mansour Nasser Al Rashaid, Alinma Bank
Tanseer Kunjan, Almarai Company
Tharwat Soliman, Audio Technology
Sherif El-Gendy, Central Bank of Egypt
Dina Alaa, Children's Cancer Hospital
Abbas Barakati, Cloud Solution
Syed Fakruddin Albeez, Dar Al Arkan
Oussama Zein, E.A. Juffali & Brothers ISC & CoE
Akram Al-Agil, Jarir Bookstore
Fahad bin Dayel, King Faisal Specialist Hospital & Research Centre
Khalid Alodhaibi, Medical Services Directorate- Ministry of Defense KSA
Adel Abo Elnour, Ministry of Housing and Development, Egypt
Tariq Kayyali, Pharma Pharmaceutical Industries
Yasser Sharaf, Raya Contact Center
Abdullah Ghazi AlAttas, SAMACO Automotive
Sulayman Alsugair, Saudi Electricity Company
Nouf Aljalaud, Saudi Ground Services
Abdulrahman Mutrib, Seera Group