Axis to Host Second High-Impact Technology Conference at Expo 2020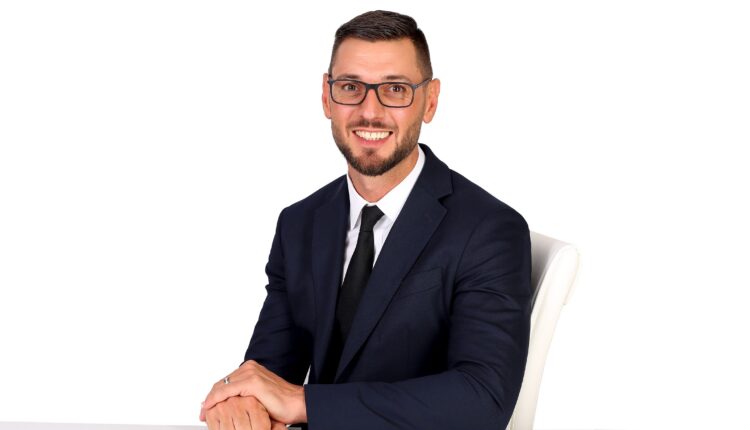 Axis Communications is all set to host its second conference, titled 'Artificial intelligence for a smarter, safer tomorrow', on 17 November 2021.
The event promises an insightful experience with experts discussing how new industry trends are shaping our world and driving the development of smarter, safer, and more sustainable cities.
Axis Communications will be presenting six transformative technology conferences at Expo 2020 from 1 October 2021 to 31 March 2022. As an official partner of the Sweden Pavilion, these events will take place in the expo's Sustainability District in Dubai.
"This conference will showcase the immense opportunity technology has provided to society and how we can tap into its power to keep us safe," explained Ettiene van der Watt, Regional Director, Middle East & Africa at Axis. "Innovative cameras, Internet of Things (IoT) sensors, and surveillance analytics are the gateway to enabling a smarter future for businesses and for overall urban life."
Timo Sachse, Axis Product Analyst EMEA, added, "Technologies such as artificial intelligence have the potential to positively impact public safety, urban mobility, and environmental monitoring. At Axis, we are consistently working towards developing the best applications and ethical usage of new technologies. In addition to this, we focus on first-class education to support all our partners, ensuring they are ready to adapt to new technologies."
Among the Axis experts featured at the event, audiences can look forward to opening remarks by Ettiene van der Watt and Timo Sachse. Next, Mats Thulin, Director of Core Technologies, will unpack AI training on neutral networks and provide insights in testing AI analytics. Timo Sachse will then move on to edge, server, and cloud discussions, followed by various system design considerations for AI analytics projects. This will be followed by Joacim Tullberg, one of the company's Global Product Managers, discussing the powerful support analytics can offer for forensic investigations on recorded video.
Wayne Davis, Axis Solutions Engineer, will take attendees through the steps of choosing the right detection technology, followed by Tertius Wolfaardt, the company's Architecture and Engineering Manager, discussing partner analytics. And finally, Steven Kenny, Axis Architecture and Engineering Program Manager EMEA, will close the conference with a presentation on the significance of cybersecurity and maintenance.
"The topics that our Axis team will cover at Expo 2020 play an important role in how we plan to live and work in the future. Knowing that Axis is part of the proactive, positive change to come is liberating. We will continue to develop advanced solutions to keep people safe, fast-tracking our vision to build a smarter, safer world for future generations to come," concluded van der Watt.