BD promotes sustainable healthcare at Arab Health 2023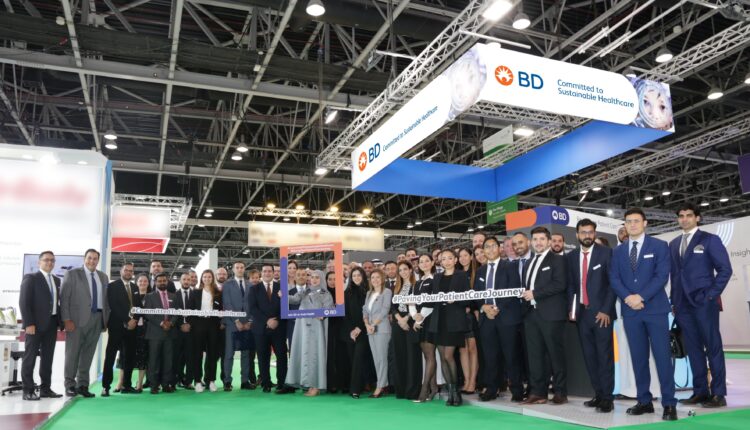 The Dubai branch of BD (Becton, Dickinson, and Company) showcased its medical technology solutions at Arab Health 2023, taking place from January 30 to February 2, 2023, at the Dubai World Trade Centre. During the event, the company exchanged crucial insights and presented innovations that strive to enhance the patient care journey.
"We strive to enable a stronger, smarter, and more sustainable healthcare system that can seamlessly adapt to a rapidly evolving world," said Maher Elhassan, Vice President and General Manager, BD Middle East, North Africa, and Turkey. "Platforms such as Arab Health are critical to advancing this movement, offering an invaluable opportunity to shed light on best practices and solutions that protect patients and caregivers in the best way possible. With BD's innovations and ceaseless efforts of advancing the world of health, we believe that consistent collaborations between organisations and medical institutions cannot only maintain sustainable operations but strengthen healthcare systems to overcome the challenges of the future."
At Arab Health 2023, in collaboration with BD's Medical and Interventional segments, the company showcased its commitment to sustainable healthcare through three main pillars: Patient Safety, Healthcare Workers, and Efficiency. As part of its Connected Medication Management, it showcased solutions that standardise and automate processes within and between departments to minimise waste and help improve the efficiency of key performance indicators as well as unlock their untapped capacities and drive financial sustainability across healthcare organisations.
Keeping patients at the core of its focus and efforts, BD demonstrated the full potential of its innovations to help prevent errors and adverse events and enhance patient safety and quality of care.  The company also presented solutions that are dedicated to protecting healthcare workers against safety hazards, addressing staff shortages, and driving staff satisfaction.
Furthermore, experts from BD hosted an insightful session at the Healthcare Transformation Talks corner, highlighting best practices, BD's innovations, and services, addressing the region's latest healthcare challenges.