Huawei Names New CEO To Oversee Saudi Operations
Terry He will be responsible for overseeing all aspects of Saudi operations for Huawei and guiding the company's work as a digital transformation enabler in the Kingdom.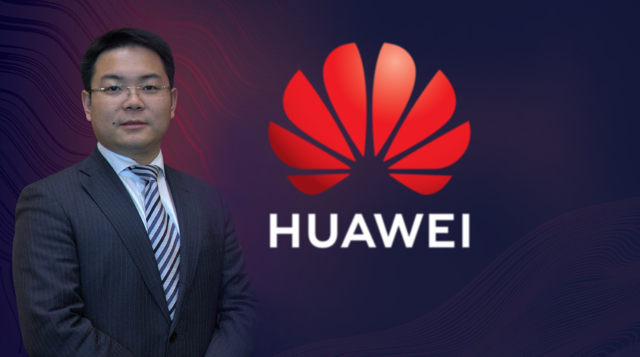 Huawei has announced the appointment of Terry He as CEO for Huawei Tech Investment Saudi Arabia effective immediately. Based in Riyadh, He will be responsible for overseeing all aspects of Huawei's Saudi operations and for guiding the company's work as a strategic partner in accelerating digital transformation in the Kingdom.
Previously, He held the position of President of Huawei Middle East Enterprise Business Group where he oversaw the development of the group across the region. In that role, he worked closely with organisations in various industries such as government, oil and gas, education, financial services, healthcare, hospitality, and construction to embrace emerging technologies such as artificial intelligence, big data, cloud computing and more.
As a seasoned industry expert in the Middle East, He has more than 10 years of experience working across multiple Huawei offices in the region. This includes being Chief Operation Officer of Huawei in Pakistan and more recently Managing Director of Huawei in Kuwait.
"Terry He brings a wealth of industry knowledge and experience from his time in the region," said Charles Yang, President of Huawei Middle East. "He has already played a key role in many of Huawei's regional milestones, and we wish him continued success in his new position in Saudi Arabia as Huawei remains committed to serving its customers and contributing to our digital society."
Huawei is already a partner of choice for telecom carriers in Saudi Arabia for 5G network development, supporting the Kingdom in its 5G ambitions through a broad range of end-to-end solutions as the largest maker of telecommunications equipment in the world. The company also works with various government ministries and enterprises to create value from the wider shift towards digitisation. This includes ICT talent development programs, with Huawei launching its own Saudi Talent Enablement Program (STEP) to close the current talent gap while promoting Saudi competitiveness in a digital era.