OPPO releases first 5G smartphone in the GCC
OPPO Reno 5G is available exclusively from Etisalat until September 28th.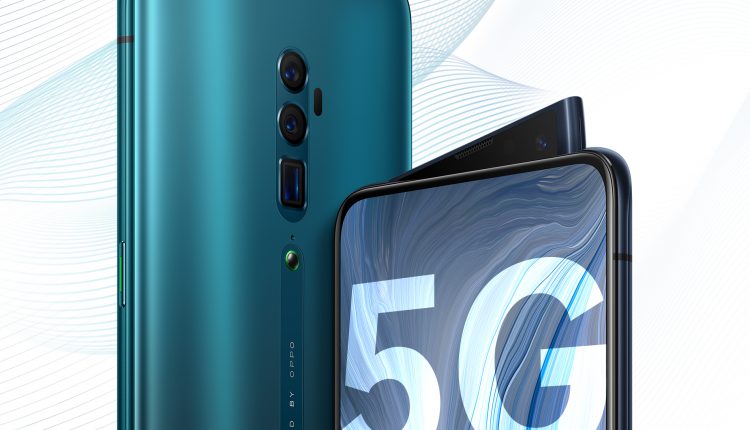 Smartphone company OPPO is gearing up to launch its first commercially-ready 5G smartphone in the GCC. Combining the next generation connectivity of 5G with the power of OPPO's premium Reno series for a superior experience whether you're at work or play, the OPPO Reno 5G is now available, exclusively from Etisalat stores and online through Etisalat's eShop, before its wide release on September 29th.
Andy Shi, President, OPPO, Middle East and Africa said, "The Reno 5G continues our breakthrough Reno series by adding an additional element to the premium line – the power of 5G. With next generation connectivity, the Reno 5G will allow users to experience the world around them in even more new ways, from faster downloads to seamless gaming, buffer-free streaming and much more. OPPO Reno and 5G are the perfect combination for anyone looking for a smartphone to keep up with their adventurous lives."
As a pioneer in 5G smartphones and connectivity, the company is a key contributor to the standardisation of 5G, and successfully completed 5G internet access for the first time in October 2018, laying a solid foundation for the launch of the Reno 5G smartphone, according to the statement released.
OPPO is investing substantially in the Gulf region, having shifted their MENA headquarters from Cairo to Dubai this year, and launched local operations in Kingdom of Saudi Arabia. The company had launched its "5G Landing Project" with leading operator partners in the GCC earlier this year to accelerate the commercialisation of 5G products and services worldwide.
The company said that the technology behind Reno 5G elevates photography and mobile entertainment to all-new heights. A 48MP ultra-clear main camera, 13MP telephoto lens and 8MP wide-angle lens make up the Reno 5G tri-lens setup. By combining three lenses over different focal ranges, this achieves a full bandwidth of 16-160mm, an effective focal length 10 times that of an ultra wide-angle lens. The tri-camera setup complemented by dual OIS for ensuring stability even when fully zoomed on hand-held operation.
Reno 5G is equipped with a 48MP ultra-clear camera. Its 1/2.0" ultra-large sensors and f/1.7 ultra-large aperture combine with MFNR and HDR software algorithms, protecting users from over-exposure and create stunning detail in low-light conditions. The new addition of AI portrait optimisation for night photography can differentiate between subject and background, ensuring the skin tone is still the same and delivering a professional photo.
Reno 5G is powered with the Qualcomm Snapdragon 855 processor, to effortlessly satisfy the user's need for speed, said the firm. With up to 8GB RAM, the user can stream, game and chat with smooth and efficient results. It not only integrates a 4th generation AI engine but also demonstrates a giant leap in CPU smartphone performance, increased in power by 45%.
Reno 5G has been engineered with gamers in mind and brings significant performance improvements in terms of the game experience, system speed, and App opening speed, respectively. Equipped with added optimisation to look into phone's performance, latency and control issues, OPPO Reno 5G analyses touch control and refresh rate. Reno has been awarded a High Performance Certification from TÜV Rheinland.
The Reno 5G is now available at AED 3,699 from Etisalat, and from major retailers from September 29th. It is available in Jet Black and Ocean Green colours.