Pushing boundaries
Lenovo has recently signed an agreement with Al Hathboor Bikal.ai and Sharjah Research Technology and Innovation Park (SRTIP) to offer HPC and AI-as-a-service to public and private organisations. We spoke to Alaa Bawab, general manager-META, and Ashley Woodbridge, CTO of Lenovo Infrastructure Solutions group, to find out how this new offering will help drive transformational changes in citizen welfare and healthcare in the region.
Is this part of your strategy to offer everything as a service?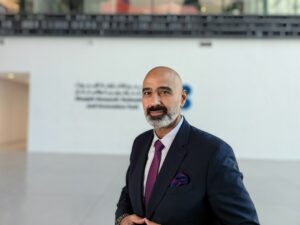 Alaa: HPC and AI-as-a-service are the way to go. We are one of the main players in that space. And I'm very proud to say that we have taken the pole position regarding HPC offerings in general as a technology. This is based on a study that was done by a third-party analyst firm, which put together around 500 criteria elements to evaluate HPC environments. We scored the highest. As a result, ISVs that deliver solutions to different verticals are interested in being certified and operating on top of our platform. So coming back to our partnership with Al Hathboor Bikal.ai and SRTIP, it is important to understand the uniqueness of the offering because we're delivering HPC and AI capability on a managed services platform. We're using the TruScale platform capabilities that Lenovo offers. This gives you the flexibility to pay as you go and only utilize the capacity you require for specific tasks; you can scale up and down as per the requirements. This is the solution that we're putting together as a consortium.
Is this the first HPCaaS in the region?
Alaa: Certainly, and it is also important to highlight that this region, especially the UAE, is leading in technology transformation and adoption of innovative approaches towards the smart city and citizen safety, etc. Our platform is well-positioned to address these use cases and other objectives.
Are you targeting users who can't afford traditional HPC systems with this offering?
Ashley: I would say it's more of a democratization of AI. As you know, we probably can't talk about AI and HPC without talking about chatGPT. If you look at the estimates, they probably spent $4 million every month to train the model. So we have seen the capabilities that come out of these large language models, moving us toward general AI. But that's only available for some. What we see in the market when we talk to our customers, and startups is they have great ideas to solve humanity's big problems, whether in public safety or genetic research for diseases. So getting smart students and startups access to the capacity, performance, and power of HPC clusters is very important. Now, offering HPC- as-a -service is a great way to do that; you can do your research training model and use the full capacity of the HPC cluster without making that five-year upfront investment.
How transparent is the cost element?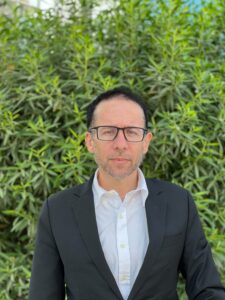 Alaa: It is as transparent as it can get because you can start with a very small foundation in this environment and truly build as you go and be charged for only what you utilize. As I said earlier, you can increase the capacity and the compute requirement needed for a specific task. And you can put it back to where you were earlier when that task has been executed successfully and you don't need it anymore. So we have a very cost-effective setup, and it is also important to highlight the sustainability element that comes into play. We use liquid cooling technologies for the entire infrastructure to reduce power requirements and become truly green.
Ashley: Further to that point, if you look at most HPC projects, 40% of the lifetime cost of the project is the energy required to power the system and cooling. By moving to direct water cooling and reducing that cost,  the benefits get passed on to the end customer. And the second point is for AI and HPC projects, data is the gravity. In the region, there has yet to be an ability to pay as you go, HPC-as-a-service. Traditionally, agencies in our region seeking HPC resources had to rely on European providers, incurring high costs for international data transfers. However, with our data-sovereign HPC-as-a-service capability, local data remains secure and processing is conducted within the region. This not only enhances security but also eliminates expensive data transfer costs.
Consequently, bright ideas no longer require massive budgets to drive groundbreaking discoveries, as seen with the recent advancements in COVID-related mRNA vaccine research facilitated by HPC.
You provide ready-to-deploy AI solutions. What kind of use cases do you see emerging for these?
Alaa: So, given where we will be hosted as a data centre, the obvious one will be around education and R & D. So HPC is required for all universities when they do R & D in different topics and subjects. And from an AI standpoint, now we're talking about generative AI, computer vision, and machine learning; all of these requre even further data centre and compute capabilities, which are supported by this platform. Some of the use cases, as I mentioned earlier, concern citizen welfare and city security; others are in retail, healthcare, etc.
To summarise, our HPC and AI-as-a-service offering empowers users with accessible and sustainable computing capabilities. By removing financial barriers, providing transparent cost structures, and ensuring data sovereignty, we enable researchers, startups, and organizations to embark on ambitious projects, solving humanity's grand challenges. With versatile AI solutions across multiple sectors, we contribute to a future where AI-driven innovations benefit everyone.