Trend Micro, CyberX To Drive Saudi Arabia's Cybersecurity Awareness
In 2019, Saudi Arabia was hit by 2,352,570 malware attacks, which was the highest in the GCC, leading to a government-backed initiative called CyberX to drive cybersecurity awareness in the Kingdom.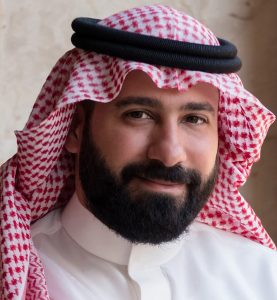 Trend Micro, a global leader in cybersecurity solutions, has announced a partnership with CyberX, a government-backed initiative, to drive the Kingdom's cybersecurity awareness.
Showing the strong need for cybersecurity, the Kingdom ranked as the most-attacked GCC country for malware and banking malware in 2019, with Trend Micro's 2019 Security Roundup Report recording 2,352,570 malware attacks and 4,731 banking malware attacks.
Trend Micro will serve as Strategic Technology Contributor of CyberX, a Saudi community initiative under the umbrella of "Attaa initiative" to raise awareness of cybersecurity threats in society.
Being a (non-profit) platform, CyberX's goal is to enrich the readable and audible Arabic content in the field of cybersecurity through a set of products such as: podcast, 60 seconds, Meet the specialists, CyberX awareness, Infographics and CyberX videos for awareness and educational content designed to cover multiple topics for several categories.
"As the Kingdom's cybersecurity threat landscape expands, our partnership with Trend Micro, one of the world's leading cybersecurity firms, will provide Saudi organisations with latest cybersecurity research, best practices, and insights on the Kingdom's cyberthreat sector," said Mohannad AlKalash, Founder of CyberX. "We also expect Trend Micro's executives to provide insights on our Arabic podcasts."
In addition to educational content presented in various forms that are appropriate to the nature of the content, CyberX is characterised by renewed ideas that are analysed by experts in the field in which they discuss key security topics, concerns, and how to tackle them.
"As CyberX's Strategic Technology Contributor, Trend Micro will exchange global best practices and expertise to support the Kingdom's cybersecurity, and to contribute Arabic cybersecurity content," said Rasheed AlOdah, Country Manager, Trend Micro, Saudi Arabia. "Our partnership is in line with our corporate social responsibility commitment to raise awareness about cyber security to society, kids and families."
Trend Micro's Initiative for Education is the parent program for numerous global initiatives that support Internet safety for kids and families, small businesses, and universities.