VMware's Comprehensive DEX Solution Empowers IT Teams with Data-Driven Insights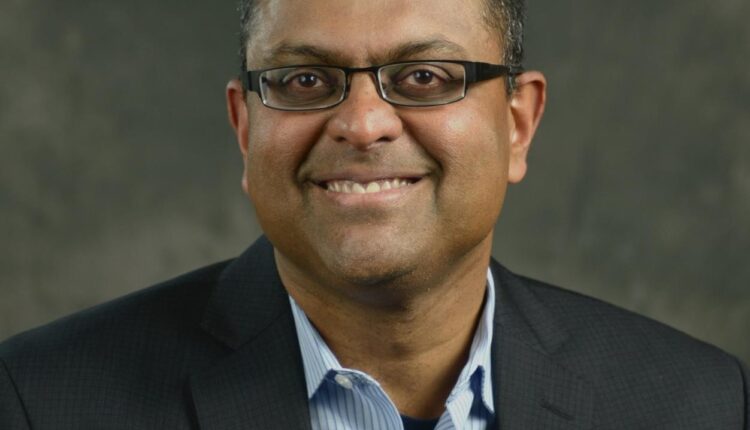 Digital employee experience (DEX) technology has become essential as it not only enables organisations with the tools needed to provide great employee experiences, but also empowers IT teams to work more efficiently, yielding tangible cost savings. But present DEX solutions are fragmented and require multiple technology platforms and vendors to measure, analyse, deliver, and remediate workplace experiences. A unified approach is needed, and today, VMware, Inc. (NYSE: VMW) is announcing four unique enhancements to further its comprehensive DEX solution: the general availability of DEX for 3rd party managed devices, DEX for VMware Horizon, AI-driven Guided RCA, as well as the intent to expand Workspace ONE ITSM Connector for ServiceNow support of available remediation actions. These innovations combine to advance VMware's commitment to deliver the only holistic DEX solution, which helps to increase productivity and provide faster issue remediation, enabling higher employee engagement.
"Organisations across industries are struggling to keep up with the increased IT incidents and growing employee turnover rates as they navigate the new challenges brought on by hybrid work. Successful organisations must prioritise technology that enables IT teams with the right tools to not only resolve issues faster, but prevent them from happening in the future," said Shankar Iyer, senior vice president and general manager, End-User Computing, VMware. "VMware's comprehensive DEX solution uses automation to enable IT teams with data-driven insights that enable improved efficiency and great experiences for employees."
Scalable Platform Supports a Diverse Set of Use Cases
VMware progresses its DEX solution by unifying employee experience measurement across all endpoints, whether physical or virtual and VMware or 3rd party managed. VMware announced that its Digital Employee Experience Management (DEEM) solution is now generally available for Windows devices managed by 3rd party solutions. With this update, VMware's entire DEX offering, including Intelligent Hub, DEEM, and Assist, is now available for these devices. Even if a customer has standardised on other management solutions, this capability provides customers with more flexibility in how they deploy and grow their DEX solution.
For customers ready to extend measurement to virtual apps and desktops, VMware today announced that DEEM is also generally available for VMware Horizon. Customers can measure and analyse end-user experiences using Horizon virtual apps and desktops, bringing together network performance, log on time, and VM performance. If the experience score for Horizon changes, IT will be proactively alerted with automated notifications, enabling teams to more efficiently resolve issues impacting employee productivity using the Horizon platform for work. 
A Comprehensive DEX Approach Allows IT to Remediate More Issues and "Shift Left"
Organisations cannot achieve a seamless employee experience without also controlling experience delivery and issues remediation. Today, VMware offers the only comprehensive solution that creates a closed loop cycle that allows IT to shift left, leveraging holistic experience data to proactively resolve issues and continuously improve employee experiences. With the VMware Workspace ONE award-winning unified endpoint management capabilities, customers have access to the broadest scope of remediation capabilities available today.
When experience issues arise, service desk teams are the first line of support for employees. By extending the same experience data that IT views in Workspace ONE into ServiceNow via VMware's ITSM Connector, service desk teams can troubleshoot and resolve issues more efficiently. Today, VMware unveils further innovations to ITSM Connector including experience scoring, an expanded set of unified endpoint management actions, and the ability to trigger workflows created by IT teams in VMware Freestyle Orchestrator. By leveraging experience scores, the service desk can proactively resolve other potential issues impacting a user before it escalates and hinders workflow. These expanded remediation actions and workflows will continue to help decrease the time required to troubleshoot and resolve each issue.
"Our business runs on 200,000-plus smartphones and tablets deployed for our corporate users and frontline workers, visiting all citizens in France and through our distribution network (17,000 point-of-sale)," said Olivier Bombe, Head of Digital Workspace, Groupe La Poste. "With an integrated approach provided by VMware Workspace ONE, we give our IT and service desk teams visibility into issues impacting employee productivity, simplified troubleshooting, and automated remediation. Our service desk is empowered to improve Service Level Agreement for issues, and this has resulted in savings in engineering hours."   
Tangible ROI through Data-Driven Experience Management
IT teams are expected to manage more with less resources than ever before. VMware's DEX offerings empower IT through Insights, Guided Root Cause Analysis (RCA), and Automation, enabling a proactive approach to IT. With AI-driven insights, IT organisations have immediate visibility into issues that are impacting employee productivity by using statistical machine learning models to automatically detect and score anomalies in experience. Guided RCA, now generally available, uses AI to identify the likely root cause of an issue with an associated confidence score. This helps reduce the time and effort required to identify the problem source. With integrated automation workflows, the appropriate remediation actions can be taken moving forward, scaling issue resolution and proactive employee notification. Recently, a VMware customer experiencing a pervasive laptop crash was able to identify the root cause using Guided RCA. Working with their application teams, the customer was able to resolve the issue quickly, saving them hundreds of engineering hours in lost productivity troubleshooting.
"VMware IT has been using DEX to shift to a more proactive, data-driven IT approach," said Pam Cocca, vice president, IT Colleague Experience and Technology, VMware. "Not only has this saved engineering hours in resolving issues faster and at scale, but it has created colleague confidence in our IT organisation. Using DEEM for Insights and proactive support, VMware IT has realised, on average, 35% reduction in mean time to resolution of support issues over the past six months1. This saves valuable IT time and returns employees to productivity quicker."