WD spotlights AI and deep learning innovations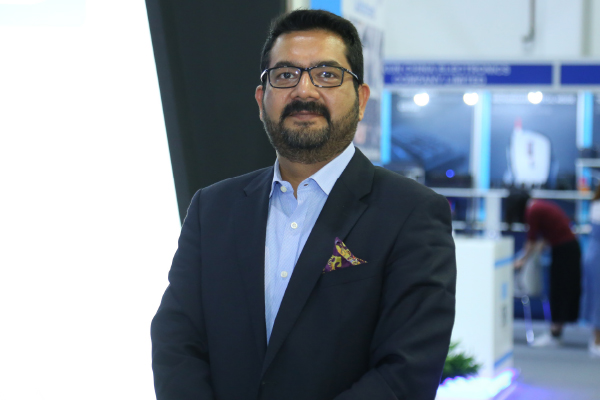 WD is highlighting its range of AI-enabled edge to core surveillance solutions through its 'Beyond Surveillance' campaign at GITEX. The company has on display the complete range of WD Purple surveillance in addition to other flagship products from both WD and SanDisk brands.
Speaking about the company's focus on artificial intelligence in its surveillance range, Khwaja Saifuddin, Senior Sales Director, Middle East at Western Digital Corporation says, "As safe cities turn from projects to reality across the entire region, there is a need for intelligent storage products that can complement the advances in the surveillance technology. Our WD Purple portfolio supports the capture of multiple high resolution video streams while simultaneously assessing recorded video to support deep learning and analytics such as facial or object recognition or traffic heat maps."
"This region is very important for us, and considering the huge strides that the Middle East has taken whether it is technology innovation or timely adoption, WD aims to provide the right solutions at the right time. With its edge to core solutions, WD is catering to a broad spectrum of customers with a range of products whether it is a microSD in a physical camera, our HDD products right through to server storage solutions. Specifically, our Purple portfolio has been built to endure the toughest weather conditions and employs the latest in AI and deep learning technologies," explains Saifuddin.
At Gitex this year, WD has launched a number of new products specifically for this region, namely the WD Purple MicroSD card (capture); the WD Purple12TB HDD (store), and the enterprise class WD Ultrastar 14TB (analyze). WD Purple MicroSD card comes with 24/7 video recording capabilities for up to two years of continuous use, WD Purple 12TB HDD is a surveillance-class drive with purpose-built artificial intelligence (AI) capabilities and UltraStar HDD is targeted at enterprise solutions.