Building Digital Resiliency with Cloud
Piyush Somani, Managing Director and Chairman, ESDS Software Solution, explains how cloud services are providing digital resiliency for better business performance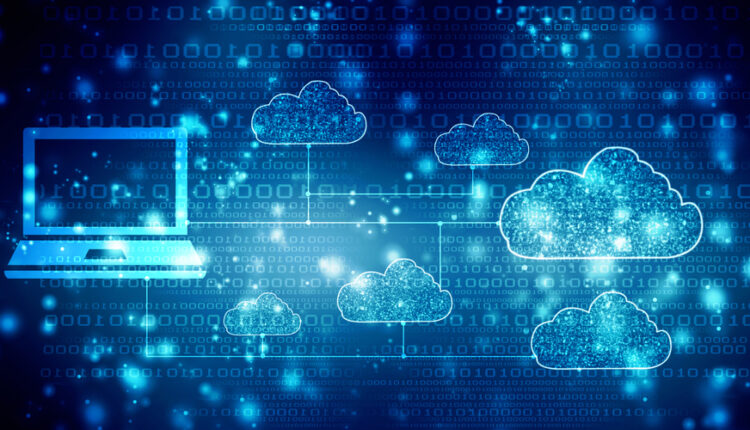 The world has seen significant social, economic and technological changes in the last two years. It includes the significantly evident mass migration in the technological spectrum. Also due to the uncertainty and the volatility brought in by the pandemic, organisations were compelled to think about moving their operations to cloud-based platforms.
Changing business dynamics in the pandemic era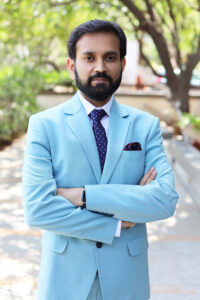 The experiences of the pandemic lead thought leaders to think about mitigation and future readiness to prepare for such or similar instances. In the same line of thought, cloud services became a go-to option, as cloud provides agility to grow faster and digital resilience to adapt to such circumstances. Post the three waves of the pandemic, the difference between digitally advanced organisations and those with a slow-paced digital development was crystal clear. Digitally updated organisations or those with cloud-enabled infrastructure didn't deteriorate much because of the freedom of scalability, adaptability and agility that the cloud provides. The cloud made everything easy, whether it was getting accustomed to the work-from-home atmosphere or even suiting new demand of the customers who preferred online services.
Contrary to this, organisations still dwelling on the legacy systems struggled. The needed digital resiliency to adapt to changes and remain competitive at the same time has ultimately compelled organisations to fast-track their digital transformation plans. This transition seems to continue, as organisations still dependent on legacy systems will realise the capabilities of cloud based technology. It will eventually provide them with the needed potential to get through current challenges and future possibilities.
Cloud providing the best platform in the VUCA environment
The VUCA or volatility, uncertainty, complexity, and ambiguity environment that all businesses must go through needs a robust platform that provides scalability to combat these circumstances. Apart from this, speed is another element crucial for business success, and with the cloud being the most suitable and hassle-free option, migration is evident in this environment. Organisations need to make a smart move in such situations. Hence, some of the most preferred is the increased popularity of "as-a-Service" options like Infrastructure as a service, Software as a Service, and Disaster Recovery as a Service. Organisational decision-makers get the freedom to choose a bespoke service that suits their needs within the prescribed financial limits. Another significant relief that cloud services provide is the elimination of Data Silos, which can become a bottleneck in the VUCA environment. With accessibility being one of the definite plus of cloud based platforms, elimination or alleviation of data silos become easy. This, in return, makes "work from anywhere" a hassle-free possibility for organisations opting for one.
In addition to this there is the enhanced cost of finding and maintaining talent these days that is needed to maintain legacy infrastructure. Organisations big and small, that are trying to maintain on premise infrastructure are facing double digit churn per month from their IT department. This unseen churn in the IT sector has forced business leaders to move to cloud. The large organisations having new generation applications have been able to comfortably move on cloud, but banks, govt. organisations and SME's have been struggling to migrate on public cloud due to their legacy applications not being fit for cloud operations. Cloud Services Providers like ESDS are playing a crucial role in cloud migration of such organisations and our community cloud is exactly designed for such organication. It comes with all the necessary compliances and takes care of migration of data of such customers from on premise to respective community cloud.
Digital Resiliency That Mitigates Your CapEx
Cloud is scalable not only with respect to resources but even when it comes to its pricing or billing model. There is no one size fits all approach in this aspect. For example, in ESDS, we have introduced several innovative billing models like pay per consumption, pay per branch and pay per transaction. This adoption suits our customers' needs and their operations. It also minimises their capital expenditure and allows this financial and relative human resource to enhance their actual business operations.
Most importantly, it reduces the instances of unused resources whenever the demand decreases. The cloud platforms eliminate some financial hurdles allowing businesses to achieve exponential growth, explore and expand into new markets and enhance innovations. At the same time, it empowers organisations with the ability to adjust according to the market situation and avoid adverse financial consequences.
Lastly, migration of any IT infrastructure on a cloud platform is feasible for any organisation. With the options like lift and shift, it becomes seamless even for organisations with legacy systems. At the same time, organisations should modernise their applications to suit their present needs and operate in a cloud environment. Similarly, if IT leaders want to benefit from the cloud, they must be well prepared to take utmost advantage of its capabilities.