How Technology Can Transform Recruitment
Garry Taylor, Chief Technology Officer, The DataFlow Group, explains how disruptive technology is mitigating the risks of making the wrong hires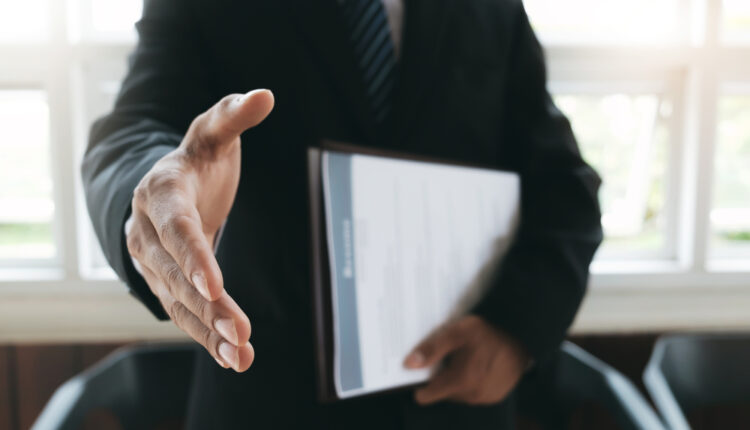 Recruitment is an expensive process. And a risky one.
While recruiting the right talent should ultimately increase a company's revenue generation, bad hiring practices are incredibly expensive. As economies around the world recover from the pandemic, many organisations are faced with the challenges of The Great Resignation, adding complexity and urgency to the already critical task of finding, engaging and employing the right people for the growing number of roles they need to fill.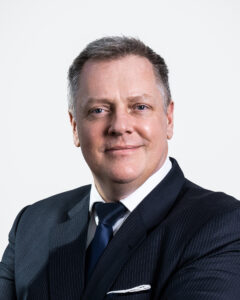 In addition to the time it takes to advertise a role, review applications, interview applicants and onboard new hires, organisations incur expenses related to obtaining the relevant visa and work permit, medical insurance and training. Estimates of how much hiring the wrong person costs vary, but it could be as high as 30 per cent of the employee's salary for the first year, if not more. In critical sectors such as healthcare,  beyond the financial cost, risks of the wrong hire extend to patient care, or the lack of competent care, which could result in malpractice or even death. According to the Patient Safety Movement, as many as three million people die globally each year as a result of medical errors. A likely contributing factor to this number is inadequately qualified or trained medical personnel.
To mitigate the risks associated with recruitment, especially in the healthcare sector, many governments mandate that practising professionals have licenses awarded which are dependent on credentials and experience. However, determining the accuracy and truthfulness of license applications is a time-consuming and often challenging process. Primary Source Verification (PSV)—the process in which a third party, such as the DataFlow Group, handles license applications and verifies whether the information provided is true—is helping government bodies and employers find qualified and experienced talent faster and with greater confidence.
DataFlow has partnered with several government authorities, which leverage the organisation's specialised PSV solutions to screen the credentials of healthcare professionals. Applicants upload their application for licenses and provide supporting documents, including education certificates and evidence of past employment, to an online portal. DataFlow then validates this information through its network of over 100,000 issuing authorities across more than 200 countries.
To further streamline this process, DataFlow launched TrueProfile.io, a career hub for healthcare professionals. Applicants using this platform only need to verify their data once rather than verifying their credentials every time they change jobs or relocate. Once an applicant's details have been validated, their data is stored on the Ethereum blockchain, ensuring the verifications are accessible when required while also being completely secure and tamper-proof.
The benefits to applicants are clear; they need only complete the verification process once, saving them time and money for future applications. However, benefits extend to authorities who issue licenses and potential employers. They can be confident the data they are receiving is accurate and has been verified by a trusted partner. While increasing confidence in the applications they receive, this system also reduces the number of applications they will need to review. DataFlow only provides applications in which the applicant meets all of the required criteria, selected by its proprietary technology, so employers can be confident that applicants, at least on paper, are competent and capable of carrying out the role. DataFlow's PSV and TrueProfile.io also pre-qualify applicants before they have entered the sector, meaning there is a verified talent pool ready to engage with when positions become available. This has the potential to reduce time-to-hire dramatically, further delivering cost savings.
Taking a broader view, if patients know their doctors, nurses and healthcare practitioners have been through this rigorous recruitment process in which all of their credentials and experience have been validated, driven by technology and an objective review, confidence in the healthcare sector increases and medical errors decrease.
Finding the right talent goes beyond just finding someone capable of doing the job—organisations are also looking for people who are a good cultural fit. Again, technology is being used to provide a more detailed picture of candidates, extending to analysing their online presence. DataFlow's Digital Footprint Verification scans social media platforms, the web and the dark web to identify applicants' online behaviour, even identifying and tracking pseudonyms. This background screening process protects hiring organisations from unnecessary exposure to risk, flagging violence, prejudices and extreme tendencies and generating a report that provides both historical and real-time data.
While PSV has not yet become fully automated, strides are being taken to eliminate the need for manual human input. While some countries still rely on paper-based records, many institutions are now digitising records, which will enable the seamless flow of information and the faster-automated verification of documents. Further down the line, artificial intelligence (AI) will play an even more prominent role in assessing an applicant's suitability for a position. In essence, recruitment is based on asking the same questions and completing the same processes, so there is no reason why, given the advances in technology and quantum computing, AI-driven solutions would not be able to process these applications independently of human interaction.