Turn Complex Data into Actionable Insights with Unified Observability
Mena Migally, Regional Vice President, META, at Riverbed, explains why unified observability underpins the success of digital initiatives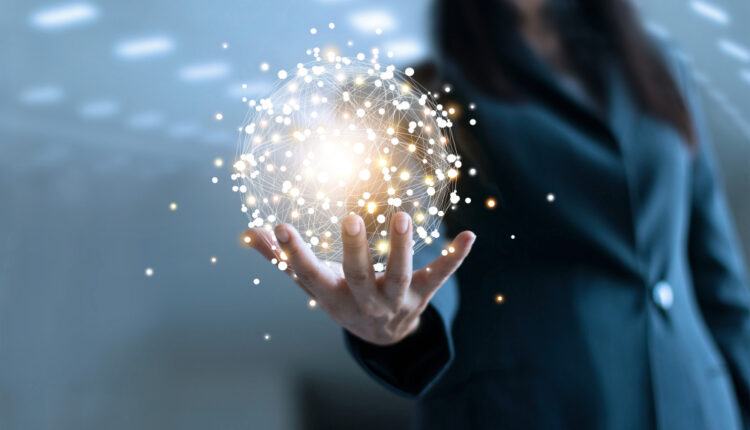 In today's digital world, a click is everything. From employees utilising productivity and collaboration tools, to customers engaging with businesses via mobile apps, digital experiences define the way we live and engage. And with the competition also just a click away, in this fiercely competitive digital world, these experiences must be flawless.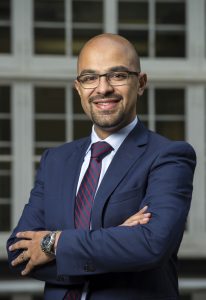 While digital channels have simplified engagements for customers and employees, they have saddled IT teams with new levels of complexity. Today's environments are exponentially more complex, dynamic, distributed, and hybrid. The result? Despite their best efforts, IT teams find they have an insufficient understanding of how the network and applications are performing. This is not for the lack of data either. In fact, it is precisely the tremendous volume of data, generated by tools designed to help IT that actually makes their jobs more difficult. Without the ability to derive valuable insight from this deluge of data, IT teams find their effectiveness inhibited when asked to innovate, or address issues that arise – placing those 'flawless digital experiences' far out of reach.
Observability Presents the Answer
IT today permeates every aspect of the modern business with technology systems enabling collaboration, communication, customer experiences, forecasting and much more. As a result, organisations, and particularly the IT teams that actively contribute to driving business results, need greater insight and more context from the data they receive so they can do their job well in today's constantly evolving environment. The solution? Observability, which represents the next phase in the evolution of monitoring and visibility.
Observability is the ability to measure the internal states of a system by examining its outputs. Observability gives IT the flexibility to dig into "unknown unknowns" on the fly. It enables access to actionable insights by correlating information across disparate tools and providing appropriate context around why things are happening. In doing so, observability ensures seamless business continuity, increases agility and productivity, improves service availability and reduces cost, and bridges silos across domain-specific IT teams.
It is important to note that observability is not a replacement for monitoring which has been key to keeping environments running. Rather 'completes the story' by augmenting this established practice to provide actionable insight that aids troubleshooting and resolution. Monitoring provides visibility, which is a prerequisite for observability. Visibility provides transparency into the customer and employee journey from start to finish, helping IT teams predict and stop digital experience issues before they happen.
While observability should bring together the benefits of monitoring, visibility, and automation, most observability tools available today have limitations. This is why it is not just observability, but unified observability that organisations need. And here are the key pillars of unified observability.
Full-Fidelity Telemetry
Full-fidelity data is captured across the entire IT ecosystem, from client devices, networks, and servers, to applications, cloud-native environments, and the users themselves. This complete picture enables IT to understand what is happening and what has happened while avoiding missing key events due to sampling.
This, coupled with the analysis of actual user experiences, not just sample data, offers organizations a deeper level of insight that augments quantitative measures of user experience with qualitative measures of employee sentiment.
Intelligent Analytics
Applying Artificial Intelligent (AI), Machine Learning (ML), and proprietary data science techniques across disparate data streams, including third-party data, can help organisations better detect anomalies and changes. By doing so, it can surface the most important issues faster and with precision.
This is a significant difference from existing observability tools available today because organizations can better understand the impact and severity of issues from the start. This enables better prioritization so they can focus their time and effort on the areas that matter the most.
Actionable Insights
By leveraging the powerful combination of AI and ML enabled automation, organisations gain context-rich, filtered, and fix-first insights, ready for IT action. These insights enable effective cross-domain collaboration because it offers a single source of truth, allowing for more efficient decision-making to accelerate mean time to resolution.
In fact, this approach also reduces time spent in war rooms, finger-pointing, and excessive escalations. Through open APIs, these actionable insights can be imported from or exported to a broader ecosystem of third-party systems, including ITSM and security tools, to continuously improve digital experiences and IT service quality.
Time to Act and Observe
In the era of the always-online customer, failing to deliver exceptional digital experiences can prove disastrous for organisations. As new paradigms, workforce models, and customer preferences will continue to add to the demands placed on IT teams, complexity can become an ever more significant challenge.
Unified observability underpins the success of digital initiatives. Unifying data, insights, and actions across IT will help organisations eliminate data silos and alert fatigue, improve decision-making, apply expert knowledge broadly, and continuously improve digital service quality. Organisations that invest in this ability will find flawless digital experiences within reach once more.