Nutanix: Growing together
Adam Tarbox, vice president channel sales EMEA at Nutanix, urges partners to commit to expanding on skill sets to optimise opportunities around new technologies.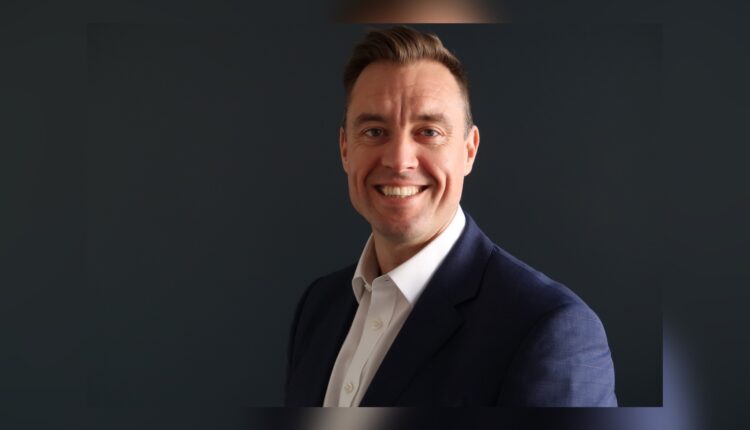 Doubling down on cloud investments and understanding how the technology can serve specific business needs is critical to begin creating successful digital transformation roadmaps. In the post-pandemic world, organizations are seeking expertise on multi-cloud and hybrid cloud capabilities, to pilot increasingly complex digital environments. Aligned to market trends and demands, the software vendor Nutanix's vision revolves around  "making clouds invisible, freeing customers to focus on their business outcomes."
"While that is the vision, the mission is to 'delight customers with a simple, open, hybrid, and multi-cloud software platform with rich data services to build, run, and manage any application,'" says Adam Tarbox, the company's recently appointed vice president channel sales for EMEA.
As the company's new channel chief, Tarbox's priority is to strengthen existing channel relationships and develop new capabilities.
He says, "We are also focusing our efforts on being even easier to do business with by investing in the simplification and automation of our processes to allow partners to transact faster."
Another focus area for Tarbox is to enable each partner's differentiation with a platform that empowers partners to build not only traditional deployment services, but also create new practice areas.
"When it comes to DevOps or AI, this can provide sources of competitive differentiation as well as faster time to market of new offerings," he explains.
There are many areas for expansion for the channel with the key use cases for Nutanix, and the company's distributors are playing an important role in driving partners' businesses.
"Our intention is to help partners to get scale, operational efficiencies and engineering support for building and sizing multi-vendor solutions. Our distributors are now fully driving the digitization of the selling process for partners," he says.
Nutanix distributors are consolidating, acquiring new technology, and building out cloud marketplaces to help partners enable their customer purchasing cycles with less friction.
"Distributors are making use of AI/ML to bring analytics and market intelligence for partners to drive business faster, which is critical in bringing together the partner and distributor ecosystems. We're in the age of ecosystem solutions, and the distributors are becoming relevant again in enabling the aggregation of all of this for partners."
Nutanix is launching its new Elevate Distributor programme. Through this programme, partners can zero in on distributors that they can work with who have the skill sets and capabilities to drive velocity and growth in their businesses. The tiered programme also provides benefits and resources to help support distributor operational efficiency, sales velocity and profitability.
"Partners can now use the Nutanix partner portal to identify proven Nutanix distributors that have the knowledge, resources and operational capabilities to drive new growth. A distributor's Elevate program level will help partners identify the right distributor to work with who has competencies that will support their own sales and technical teams, as well as the digital distribution capabilities to ensure they are transaction as quickly and friction free as possible," explains Tarbox.
To thrive in a digital-first landscape, Tarbox believes partners need to expand their skill sets to focus on new technologies.
"The next wave of data centre architectures will be transformed by AI/ML, low-code/no-code approaches to application development, and more of those applications starting in cloud rather than moving to the cloud. Partners need to find new ways to diversify their solutions and drive new revenue streams. We see that partners are looking to vendors to help build up their skills bench to provide services that drive things like AI digitisation through low code, no code DevOps methodologies."
Adding that hybrid work, subscription, and everything-as-a-service will continue to shape partner growth opportunities ahead, he concludes, "Nutanix is continuing to evolve our go-to-market to enable partners to capture market opportunities in a number of ways."