Lenovo: Holistic growth
Alaa Bawab, General Manager, Lenovo Infrastructure Solutions Group, Middle East and Africa, details the company's recently launched global partner framework – Lenovo 360 – and reveals how the channel community can leverage it to grow their businesses.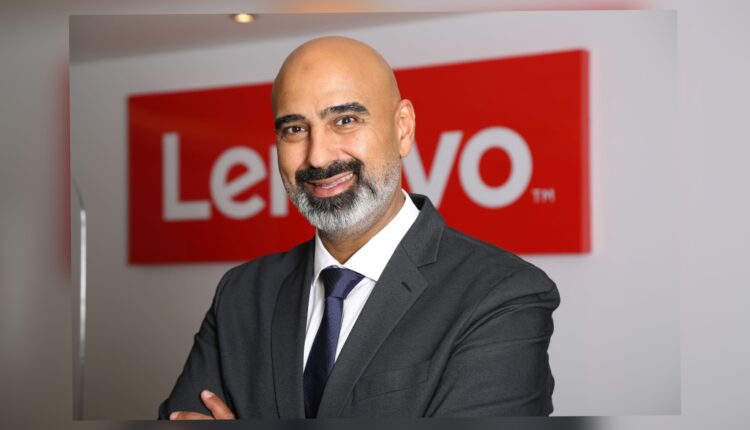 Please share two regional milestones from the past six months. 
In Q3 of our fiscal year (Oct -Nov), we enjoyed our highest level of growth since 2019 – and I think that is a great reflection, not only on the transformation and change the company has undertaken, but also on the potential and opportunities that exists for us in the future in terms of the data center vertical.
We have also enjoyed double-digit growth in every single technology that we offer within Lenovo's Infrastructure Solutions Group (ISG). In addition to this, in the last quarter we have also achieved our highest ever growth for our storage solutions business unit within ISG.
In March we introduced our new line-up of Future-Ready IT Infrastructure for mid-size companies, a complete series of easy-to-use solutions and services to help mid-sized organisations to achieve intelligent transformation and grow their business. Designed to help growing businesses, the suite of edge-to-cloud flexible IT infrastructure solutions includes new server, storage and service offerings that help organisations easily overcome resource limitations, optimise for remote work and accelerate innovation.
The big news for our fiscal year Q1 (April-June) is the UAE launch of 'Lenovo 360', a new, first-of-its-kind global channel partner framework designed to provide easier access to the entire Lenovo portfolio across devices, infrastructure, and services and solutions.
Can you give an overview of Lenovo 360 Global Channel Framework?
Lenovo 360 is a global channel framework, comprising enhanced alignment of channel leadership and teams, new incentive programs, and evolved tools for ease of engagement for channel partners.
Lenovo 360 takes a first-of-its-kind approach, designed to provide easier access to the entire Lenovo portfolio – from device, to infrastructure, to services and solutions – in a cohesive, easy-to-use platform.  Lenovo 360 combines all our business groups and offerings into one platform that will enable our partners more flexibility when delivering end-to-end solutions to their customers through expanded access to people, programs, and tools.
The Lenovo 360 framework is founded on the three pillars of people, programs, and tools.
The power of our people, especially when combined with the knowledge of the channel, is best-in-class.  Lenovo 360 will provide the technical and market expertise to support our indirect sales teams to provide our mutual customers with best-in-class solutions.
Lenovo 360 is a foundation for a global program that offers unique benefits to specialised partners. It has a basis in growth, customer acquisition, and solution competencies that triggers an expansive set of benefits to our partners.
Lenovo 360 will provide the tools and processes to make engagement, pricing, quoting, partner protection, and support efficient and reliable.  It will simplify how we engage and drive speed to price and time to revenue.
How is the new programme different from those of other vendors? 
Lenovo 360 re-affirms our commitment as a channel-first company. When we look at how some of our competitors are taking a lot of business direct, it disengages the channel and eliminates revenue opportunities for channel partners – Lenovo 360 gives channel partners more opportunity to build and diversify their revenue streams. Lenovo 360 is also unique in that it provides the ability to offer end-to-end solutions from pocket to the cloud.
How can partners better optimise on market opportunities on advanced technologies?
When we developed Lenovo 360, we also created turnkey marketing materials and campaigns that our partners will be able to leverage, ensuring they can go to market as soon as we do, with the most current product and services information. We've also added more resources in the way of Lenovo subject matter experts, as well as a concierge-level of service that guarantees our partners always have access to the products, services, experts, and talent they need.
Lenovo 360 also offers our channel partners specific activations such as training, certifications, and channel marketing playbooks. Additional tools include always adding to and improving LPH, the Lenovo Partner Hub; increasing the usability of the Lenovo Bid Portal, a tool that helps our partners expertly quote solutions and packages; and providing partners with access to ready-to-deploy marketing campaigns.
What do you believe is lacking within the regional channel ecosystem and how is Lenovo helping to bridge the gap?
As Lenovo, what we see in the MEA region and globally is that many small businesses and large enterprises alike are increasingly moving toward the 'Everything-as-a-Service' model. Businesses are projected to spend $355B in Managed Service Providers (MSPs) globally by 2026, and 78% of global SMBS either already use, or plan to use, an MSP.
Lenovo 360 seizes the opportunity to equip partners with a portfolio that reflects the full spectrum of customer needs from device, to infrastructure, to services, and beyond.
Additionally, post-pandemic, customers are facing many common challenges – the Lenovo 360 framework is designed to produce solutions with these challenges in mind and aimed at delivering four business outcomes for partners, including: enabling greater workforce productivity and collaboration, providing infrastructure flexibility, sustainability improvements, and tailored, industry-specific solutions.
What can the market and your regional partners expect from Lenovo over the next few quarters?  
Lenovo is a channel-first organisation, and as such we will constantly be adding value to the Lenovo 360 programme. We will monitor and adjust to our partners needs by adding more solutions, adding more support staff, increasing, and constantly improving our product offerings, services, and tools, and adding additional incentives and programmes that make working with Lenovo the first choice for our partners.