How HPE Aruba's Sherifa Hady is Empowering Partners
Speaking to contributing editor Janees Reghelini, Sherifa Hady, Vice President Channel for Europe, Middle East and Africa at Aruba, a Hewlett Packard Enterprise company, shares how she's defining and setting the course for success for partners across the region.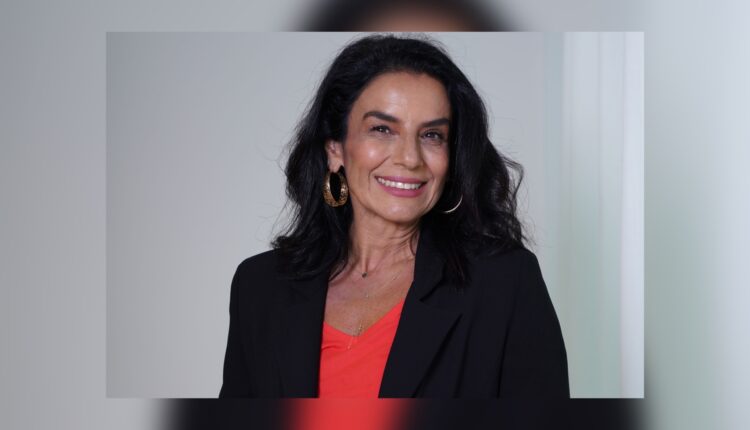 "Do not follow where the path may lead. Go instead where there is no path and leave a trail." This famous quote by American philosopher and poet Ralph Waldo Emerson comes to mind as we talk to Sherifa Hady, a trailblazer in the regional channel sector.
As an industry leader for more than two decades, Hady has a wealth of channel experience and expertise.
In 2020, she joined Aruba, a Hewlett Packard Enterprise company (HPE Aruba) as the Channel Sales Director for Europe, Middle East and Africa, spearheading the firm's channel division and working in close quarters with the team to create meaningful and mutually beneficial collaborations with the partner community. One of her responsibilities at the networking leader includes helping channel businesses tap into new market prospects, adapt to evolving circumstances, and grow their operations to succeed in the digital era.
"Adapting to changing market conditions is important for business success. At HPE Aruba, we are ever-evolving our channel strategy, but the principles around it remain steadfast – customer-first, customer-last and partner-first and partner-last," says Hady, Vice President Channel for Europe, Middle East and Africa at Aruba, a Hewlett Packard Enterprise company. "More than 95% of our business growth goes through the channel, and we have no intentions of changing that."
Having joined the company when the pandemic was still in full swing, Hady led the mission to help partners manage the challenges that came along then.
She explains, "At HPE Aruba, we emphasize on understanding the role the channel partners want to play in the market, how our company fits into that and how we can help them achieve their objectives. For example, during the peak of the pandemic, together with our partners, we had to adapt quickly to cater to the accelerated digital transformation requirements of the market.
"We also saw an increased demand for network-as-a-service and our edge-to-cloud strategy was a great fit for that. Doubling down on services has become a big part of our future, and we help our partners leverage the opportunities here."
According to Hady, over the last two years, HPE Aruba has increased its market share as a lot more partners understand the company's strategy and are keen to be a part of the growth story.
"This is a major milestone that we are proud of. Another one includes the success we have had in the services front. We have launched our managed services provider (MSP) programme and saw a huge uptake from our partners. We are playing a significant role in helping them change their business model."
Hady points out that it is no longer about handing out resources or marketing funds to partners.
"As a company," she says, "it is important that we look at their overall business and look at ways how they can sell and how we can train differently to gain a competitive advantage.
"By adopting a services-led model, you are trying to transform a business from traditional ways to one that is relevant for today's digital landscape, which is exciting."
Towards this, HPE Aruba restructured its business last year to launch a network-as-a-service centre of excellence, where the company offers in-depth workshops where experts explain the benefits of network-as-a-service offering and how partners can capitalise on it. This allows partners to have a hands-on experience and learn how they can customize the company's services to escalate their operations.
In terms of opportunities for the channel, Hady says we are "at the cusp of a new era."
She explains, "Just a few years ago, organisations did not think about or know what a cloud strategy was. Today it is a key consideration as they scale their businesses. Every partner and distributor needs to figure out, with our help, what is their strategy for the cloud, what role they want to play in the future, and what kind of services they want to offer.
"Reselling business will continue, but the regional channel ecosystem also must ensure if the customer is truly benefitting end-to-end from the solution or service they have sold to them. They need to examine how they can expand and renew these customer relationships to create long-lasting collaborations."
Hady also reiterates that channel partners can leverage huge opportunities by offering the company's portfolio in key verticals such as hospitality, education, retail and healthcare.
"These are the four areas that as a company, we have got a lot of focus on. We believe that we have the right business outcomes for our customers. And I believe these are huge opportunities for our partners as well."
Another important area Hady is passionate about is empowering women in the workforce. In fact, she has recently joined the worldwide inclusion and diversity ambassador programme for Hewlett Packard Enterprise.
"We are going to ensure and promote diversity and inclusion across the whole company worldwide. There is much work to do, but I am excited at the potential."
As for Aruba, Hady says that we can expect the company to host large-scale partner-focused events over the coming quarters and strengthen market initiatives and portfolio.
Hady says, "Our channel strategy will continue to be working closely with our partners. We believe that we will always succeed with our channel, and we've been doing great with them. We are proud of our partner ecosystem and look forward to growing successfully together.