DIFC FinTech Hive's 2019 accelerator programme kicks off
31 innovative global start-ups to participate in the third edition of DIFC FinTech Hive's 2019 accelerator programme.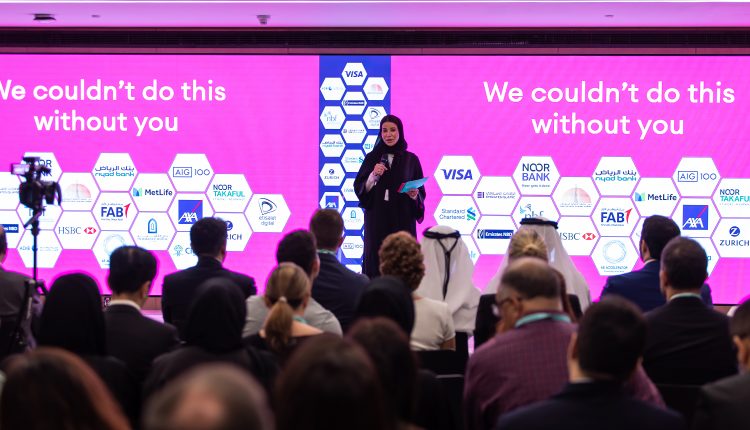 DIFC FinTech Hive has announced the commencement of the 2019 edition of its accelerator programme.
The third edition of the programme launched by the region's first financial technology accelerator received an overwhelming response of over 425 applications from across the world, including Asia, Europe, North Africa and the Middle East.
This year's programme will feature a larger pool of start-ups, having increased by around 50 percent to 31 this year, from 22 in 2018, covering a broader scope to include FinTech, InsurTech, RegTech and Islamic FinTech. The finalists consist of 15 start-ups specialising in the FinTech sector, four specialising in the Islamic FinTech sector, ten in the InsurTech sector, and two in the RegTech sector.
The selected were evaluated by the programme's partners, who made an assessment based on set criteria including business proposition viability, applicability of technology to the region, potential to benefit from the programme, followed by extensive one-on-one interviews.
With its broad remit, FinTech Hive continues to lead the region's efforts in providing an enabling environment for innovative solutions to contribute to the development of the financial services industry, in line with Dubai Plan 2021 and DIFC's 2024 Strategy.
"Innovation and financial technology are at the core of our strategy at DIFC and FinTech Hive is an extension of how our enabling environment is helping young, promising start-ups to disrupt the sector. We are incredibly pleased to see the overwhelming response received for the third cohort of the accelerator programme, which is a testament to our commitment to shape the future of the regional financial landscape," said Raja Al Mazrouei, Executive Vice President of DIFC FinTech Hive. "We are looking forward to another successful edition of the programme and wish the finalists all the very best."
The accelerator programme consists of a three-month curriculum in which a group of selected finalists work closely with stakeholders and representatives from various fields to create innovative and forward-looking solutions that aim to address the evolving needs of the region's financial services industry. The 21 participating partners who will mentor the start-ups include Abu Dhabi Islamic Bank (ADIB), Emirates Islamic, Emirates NBD, Finablr, HSBC, National Bank of Fujairah, Noor Bank, Riyad Bank, Standard Chartered, and Visa, as well as associate financial institution partners Arab Bank and First Abu Dhabi Bank (FAB).
InsurTech start-ups will work with leading insurance players such as AXA Gulf, Noor Takaful (Ethical Insurance), Zurich Insurance Company Ltd (DIFC), AIG, Insurance House, Cigna Insurance Middle East S.A.L. and MetLife. In addition, this year's finalists will be supported by strategic partner Dubai Islamic Economy Development Centre (DIEDC) and digital transformation partner Etisalat.
The programme will culminate in an 'Investor Day', offering the participating start-ups an opportunity to showcase their technologies and achievements to prospective partners and investors.
The finalists selected for the 2019 cycle of the FinTech Hive accelerator programme are:
AECA (Singapore), AuditXPRT Limited (UK), Azakaw (UAE), BodyO (UAE), Clear Quote (India), Crayon Data (Singapore), DAPI (UAE), Eazy Financial Services (Bahrain), FinFirst (Kuwait), Hakbah (Saudi Arabia), HelloGold (Malaysia), i3systems (India), Intain FinTech (Singapore), IslamiChain (UAE), Jubi.ai (UAE), KASKO (UK), Krowd (UK), LEAP FinTech (UAE), Medyear (USA), Monimove (UAE), NEO MENA Technologies (UAE), Okanii (Canada), Prime Factor (Belgium), Seyula.io (UAE), Statys (UAE), Upswot (Ukraine), UPUP (Czech Republic), Uqudo (UAE), Wally (USA), Wethaq Capital Markets (UAE) and ZappyAI (UK).