Huawei: 5G to Offer New Value and Growth Opportunities for Industries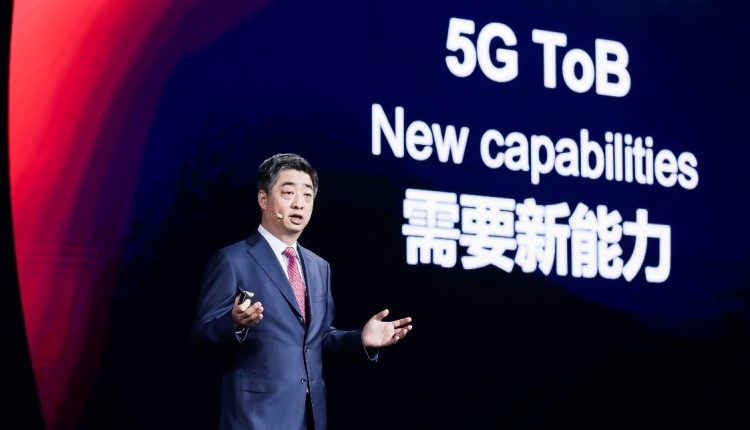 At the recently concluded 11th annual Mobile Broadband Forum, Huawei's Deputy Chairman Ken Hu spoke with global leaders about the new value that 5G will bring to different industries around the globe—transforming the way we live, connect, and work. 
"There's no out-of-the-box approach to innovation," said Hu. "We've got to focus on real needs in real scenarios – and build up the capabilities to meet those needs." While many industries have shown that they are ready and willing to embrace 5G, Hu stressed the importance of developing criteria for specific scenarios, and assessing whether or not 5G is the right tool for the job based on technical relevance, business potential, value chain maturity, and standardisation.
Huawei has in turn unveiled a vision for "1+N" 5G target networks, and released a full series of 5G solutions for building such networks. "To embrace the approaching golden decade of 5G, we need to evolve our networks towards 5G with full spectrum, and build one high-bandwidth simplified target network that ensures ubiquitous connectivity with on-demand overlay of 'N' capabilities," said Yang Chaobin, President of Huawei Wireless Network Solution.
 David Wang, Huawei's Executive Director, also alluded to the next generation of 5.5G technologies—an extension of the standard 5G scenarios defined by the ITU. He noted that 5G will remain the major mobile communications technology until 2030 and will likely be in service until 2040. However, looking ahead to 2030, cellular networks will carry more than 100 billion connections, and 5G needs to keep evolving to meet the ever more diverse and complex needs of society. 
 The 5.5G evolution will—amongst other things—enable the ICT sector to explore new scenarios including Uplink Centric Broadband Communication (UCBC), Real-Time Broadband Communication (RTBC), and Harmonized Communication and Sensing (HCS). Huawei has proposed that all industry stakeholders should start working on 5.5G within the 3GPP framework as soon as possible, that the industry should make the most of sub-100 GHz spectrum, and that the ICT industry needs to further integrate 5G into verticals to create more use cases.